It's finally happening, summer is upon us and it's time to whip out the bevs, gather your mates, and enjoy the best season of the year. And if you're wondering how you can tick all these items off your list at the same time, Scarborough Beach Bar has you covered.
Whether you're down for a long grazing lunch or a boozy brunch, Scarborough Beach Bar is putting on a Mediterranean feast this summer for their inaugural SBB Anchored, so you can enjoy an ocean view among the olive trees, all without having to leave Perth.
Offering a new range of mezze share plates during their long grazing lunches, grazing options include a soft shell crab souvlaki, prosciutto and mozzarella, whipped ricotta and beetroot, baked eggplant and labneh to name just a few highlights. For those with a sweet tooth, leave room for some fresh limoncello curd or a decadent tiramisu to top it all off. Scarborough Beach Bar also offers an amazing view of the water soundtracked with live music, and we promise you won't be disappointed with the sunset views if you stick around—which, let's be honest, is exactly what we'll do with a drink in hand at all times.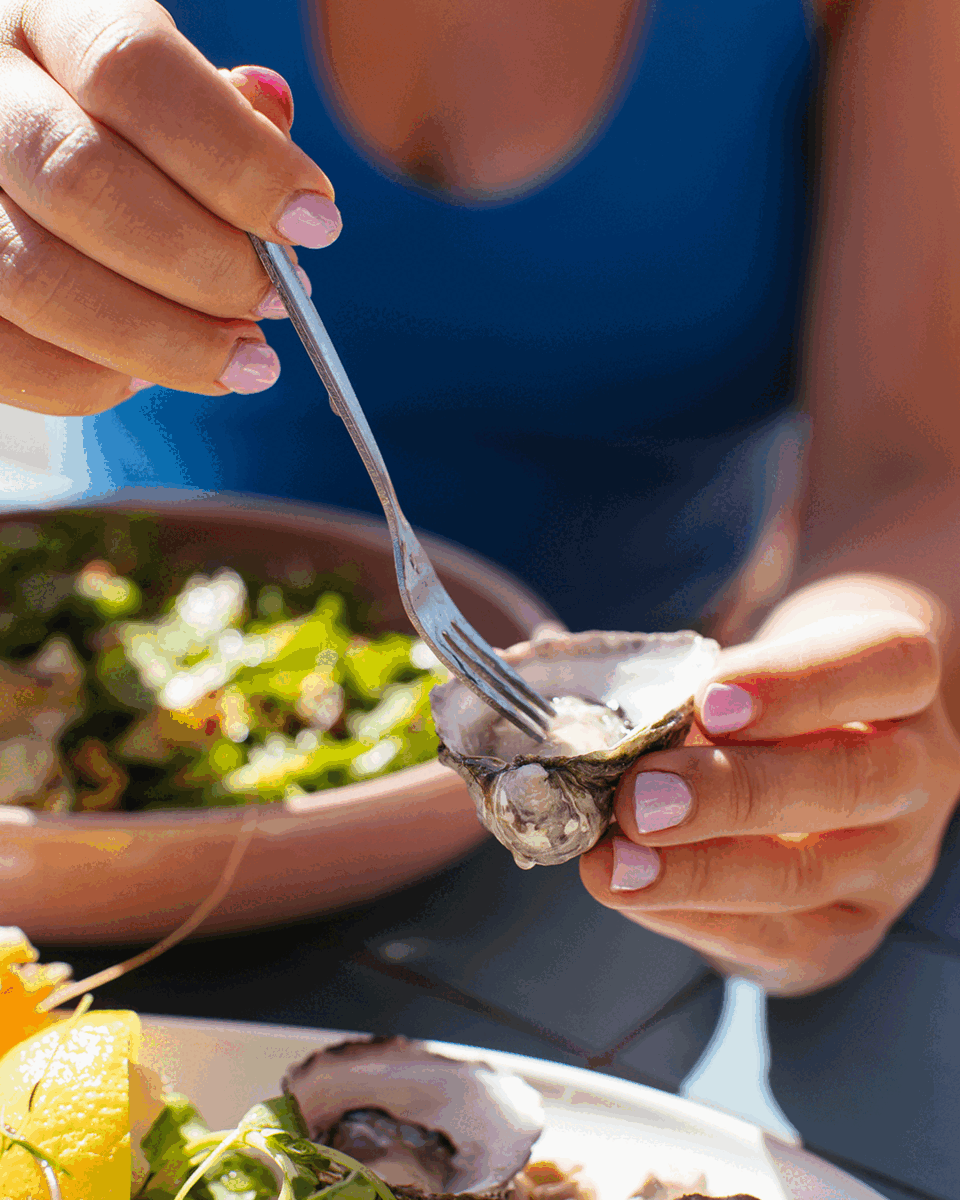 If that wasn't enough to tempt you, maybe the boozy brunch will. You can enjoy one and a half hours of free-flowing house wines and beers, plus a dish from their stunning new summer menu for just $49. And when it comes to food, Scarborough Beach Bar isn't messing around. Menu highlights include a crispy flavoursome eggplant, served with labneh, smoked almonds, guindilla peppers, pomegranate, and herbs, and the whipped La Delizia ricotta, topped with green raisins, beetroot, pistachio, basil, and pane carasau (a traditional flatbread from the tiny island of Sardinia). Between their green eggs, scrambled eggs, and baked eggs—each served with their own med-inspired pairings—we guarantee a return visit. There are also plenty of vegan and vegetarian dishes plus dairy and gluten-free options for everyone to dig into, so there's no excuse to get among the Aegean frivolities.
The cocktails on offer at Scarborough Beach Bar are also not to be missed. Alongside the classics, there are six different spritzers to choose from, plus a range of fruity signature drinks to keep you cool during those balmy arvos. The new drinks menu features a peach iced tea, melon margarita and a lychee and lavender spritz, because day drinking is always a great idea.
So, round up your friends and fam because I promise that booking a table at Scarborough Beach Bar is way easier than organising flights to Europe.
Editor's note: this article was produced in partnership with Aus Venue Co. Thank you for supporting the partners who make Urban List possible. To read our editorial policy, click here.
Images: Supplied