If you're anything like us, you might find it hard to switch off your overactive mind, thanks to an infinite amount of engaging video content to lose yourself in—especially before bed.
If you're having trouble sleeping, you're not alone. According to research from Swisse Multivitamins, 70% of Australians are not getting enough sleep, with nearly a quarter of adults citing their typical routine as a contributing factor and a whopping 89% attributing 'technology' to their woes.
Throughout Reason Season, our four-week course to help you craft healthy daily habits and routines, we're swapping our phones for a good old-fashioned book before bed. This trade is an effort to avoid watching the clock tick-tock its way past midnight while we're still very much awake with our mind racing, thanks to a late-night scrolling sesh. And it's not just ditching the screen time that's beneficial for healthier sleep habits.
Research carried out at the University of Sussex showed just six minutes of reading can reduce stress levels by up to 68% and help you fall asleep faster. As well as taking your mind off your own troubles, experts believe the positive impact of reading also works to ease tension in muscles and the heart for full-body benefits.
The best part is that the content of the book doesn't matter. As long as it's of interest to you and keeps you hooked for those crucial six minutes, you can turn any type of page. But, if you're looking for a little inspo for a page-turner to unwind to, read on for our top picks to escape into before bed.
Too Much Lip
Melissa Lucashenko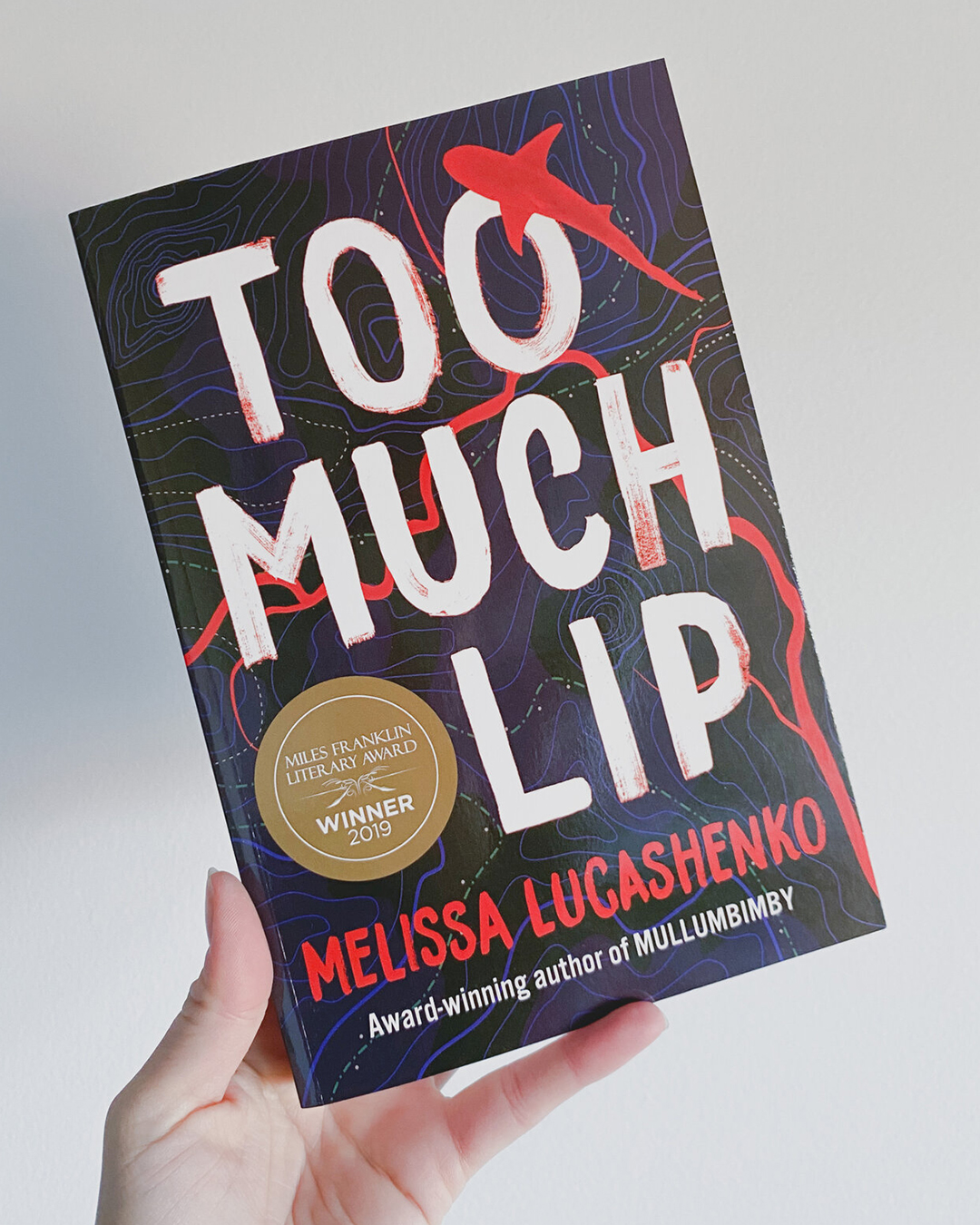 Throw your leg over a roaring Harley and ride into the world of Kerry Salter, a Bundjlung woman who has spent most of her life avoiding two things, prison and her hometown. Fleeing from one, she runs straight toward the other as she learns of her pop's illness. Opening with Lucashenko's mastery of humour and worldbuilding, the tale invites you into Kerry's brutal honesty and connection with the land, as she fends off a flock of goading crows, biting back with "Bundjalung ngaoi yugam baugal"—"my Bundjalung is crap."
Old family wounds open as the Salters come to terms with illness and unite together to fight the development of their beloved river. Plus, the unexpected arrival on the scene of a good-looking dugai fella intent on loving her up only adds more trouble—and what's a good novel without a will-they-won't-they as hot as they Aussie outback?
Gritty and darkly hilarious, Too Much Lip is a tale filled with redemption and forgiveness where none seems possible. Buy a copy here.
The Family Law
By Benjamin Law
Now a successful television series, the original novel is a hilarious and insightful adventure through the youthful eyes of Benjamin, the third of five children and a born humorist. Join him on a journey to find the answers to some hard-hitting (and some less so) questions.
Why won't his Chinese dad wear made-in-China underpants? Why were most of his extended family deported in the 1980s? Will his childhood dreams of Home and Away stardom come to nothing? What are his chances of finding love?
Expertly told and wracked with humour, this read will get your right in the funny bone. Buy a copy here.
All Our Shimmering Skies
Trent Dalton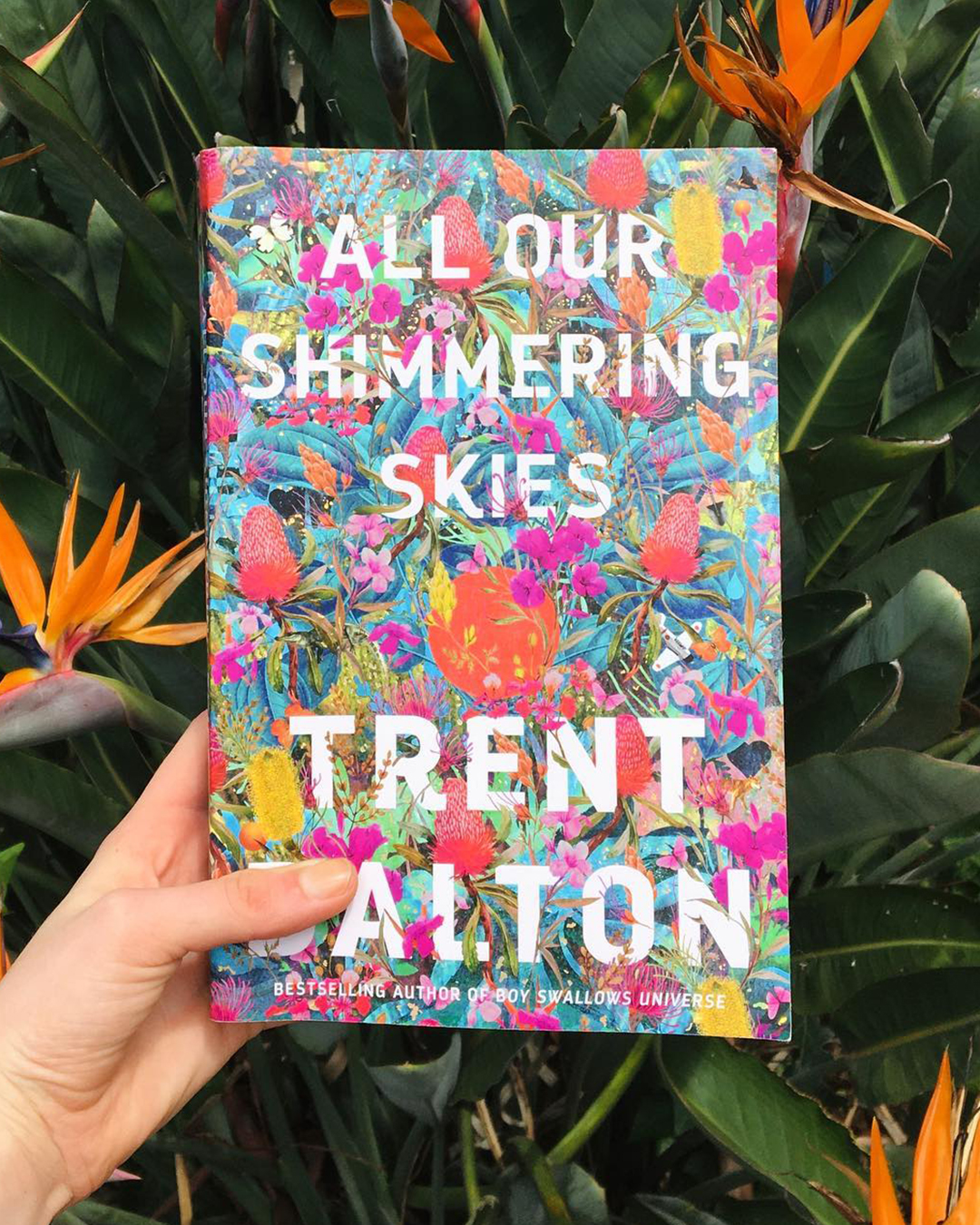 The second novel from Brisbane's beloved Trent Dalton will transport you to the depths of 1942 Darwin, as gifts fall from the sky for motherless Molly Hook, alongside the bombs of a far-reaching World War forcefully beating down Australia's door.
Smattered with darkness, Dalton ultimately paints a tale of hope and adventure through the shimmering eyes of his protagonist as she and her two unlikely companions seek Longcoat Bob, a deep-country sorcerer she believes put a curse on her family. Greta, a razor-tongued actress, and Yukio, a fallen Japanese pilot join Molly in her plight, bringing to life a story about gifts that fall from the sky, curses we dig from the earth, and secrets we bury inside ourselves.
All Our Shimmering Skies is a love letter to Australia, creating thunderous vignettes of curious crocs, hungry Dingos and chaotic buffalo. It is an ode to the art of looking up and finding warmth, wit and wonder where you least expect it. Buy a copy here.
Non-Player Character
by Veo Corva
Self-described as "anxious and autistic and doing just fine", Veo Corva creates a tale of friendship, self-discovery and adventure in this fantasy fiction.
32-year-old Tar feels like a Non-Player Character in their own life. They've been utterly sidelined by their anxiety and they spend all their spare time playing video games. Then they get invited to play Kin, a tabletop role-playing game their friend swears will change their life. And it does, but not in the way Tar expects. Friendship, it turns out, is even better than escapism.
When fantasy begins to meld with reality, the whole party soon discovers that changing your setting doesn't change you.
Non-Player Character is a cosy, queer portal fantasy for adults featuring a non-binary autistic protagonist and their found family of fantasy-loving nerds. Buy your copy here.
Dropbear
By Evelyn Araluen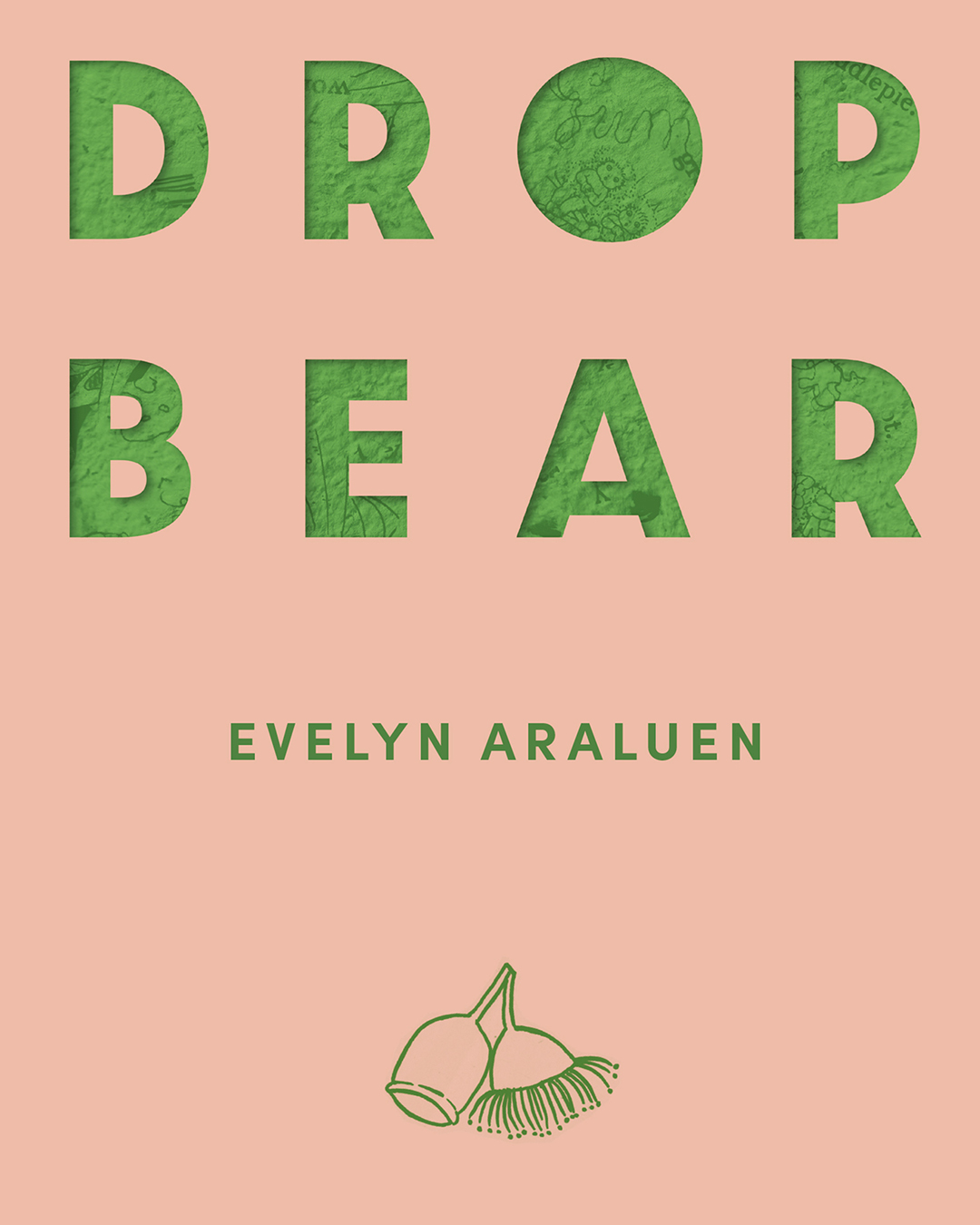 Winner of the 2022 Stella Prize, Dropbear is the debut collection from Indigenous writer, Evelyn Araluen—the first poet to win the prize in the first year that poetry was allowed to be entered. This collection of poetry and prose explores the tropes and iconography of an unreconciled nation with biting satire and lyrical fury.
Innovatively intertwining poetry and essay, the collection pulls apart and shines a light on the complexities of Australia's colonial past and the personal experience of existing in the current cultural landscape. Fierce humour, inventive form and stunning insight create a provocative deep dive into contemporary Australia, the dance it does with a colonial past, and the possibilities of the future. A thought-provoking read told with a deft, artful hand to transform your notions of poetry, memoir and theory and open your eyes to a world of literary possibility and cultural change. Pick up your copy here.
She Is Haunted
By Paige Clarke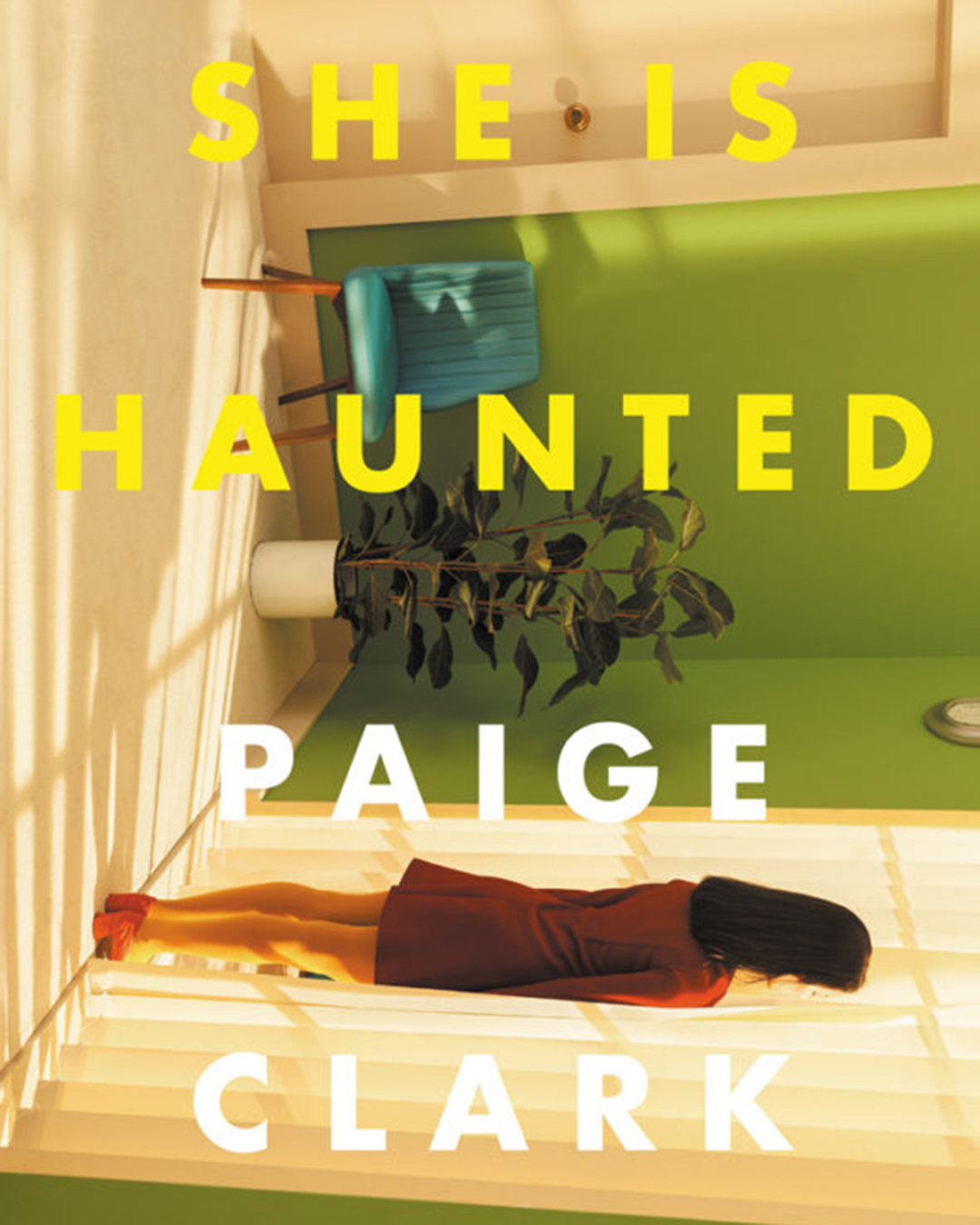 At one point in this collection of short stories, you'll find yourself witnessing a conversation between the protagonist and the ghost of the first man on the moon, Neil Armstrong and you won't blink an eye at the absurdity, thanks to the deft world-building of Paige Clarke.
A mother cuts her daughter's hair because her own starts falling out. A woman leaves her boyfriend because he reminds her of a corpse; another undergoes brain surgery to try to live more comfortably in higher temperatures. A widow physically transforms into her husband so that she does not have to grieve.
This collection of short stories is an enchanting exploration of recognition and connection, and, more than anything else, small moments of empathy. Beautifully written and wrenchingly honest, this read will transport you into a dream before you've even turned off the light. Nab your copy over here.
Feeling grateful for all of the extra z's in your future but not big into journaling? We rounded up our favourite ways to practice gratitude in your daily routine without having to write it all down, over here.
Be sure to sign up to join us for Reason Season, our four-week course in partnership with Swisse to help you craft healthy daily habits and routines, for your chance to win a wellness getaway for two worth $4,000. Head over here to enter.
Image credit: @gretasbookclub
Editor's note: This article is sponsored by Swisse and proudly endorsed by Urban List. Thank you for supporting the sponsors who make Urban List possible. Click here for more information on our editorial policy.