The Great Southern is a place of serious wonder. Jaw-dropping landscapes, epic coastlines and an incredible food and drinks scene—it seriously has it all.
After being cancelled last year due to Covid-19, we couldn't have been more excited when we heard Taste Great Southern was back on the cards for March 2021. An 11-day festival celebrating all things food, wine, people and natural attractions in the Great Southern, this is one series of events you need to get to.
The festival is held all over the Great Southern from Mount Barker to Albany, Denmark and Esperance with heaps of small country towns full of charm and delectable food and wine in between. Think long lunches, degustations and loads of culinary events not to be missed. There's guest chefs and incredible wine makers who will be on the scene including Anna Gare, Paul Iskov, Melissa Palinkas and Dean Wood (just to name a few.)
Here's our wrap of the best events to get around this Taste Great Southern.
Southern Sets
ALBANY AGRICULTURAL SOCIETY EXHIBITION PAVILION
Get all sorts of cultured and soak up the sounds at Southern Sets, a music festival celebrating local acts. Entry includes a tasting glass so you can get your Great Southern wine on while you sit back, relax and enjoy the talent. Headlining the festival is Vikki Thorn (from the Waifs) & The Red Tails, and kicking off the afternoon will be Kris Nelson Band, a local Albany indie/folkie group and Mama Kin bringing her soul and acoustic storytelling to the stage. We can't wait!
When: Saturday, 20 March from 6:00pm to 9:30pm
Frankland River Cellar Door
Frankland Estate, 530 Rocky-Gully - Frankland Road
Imagine dining on epic eats with a crisp Riesling in hand while overlooking lush, rolling hills in one of the most under-the-radar wine regions in Australia. Well, dream no more as Frankland Estate are kicking off this special tasting experience with a sit-down masterclass hosted by Foni Pollitt, WA Good Food Guide 2018 Sommelier of the Year, before making your way outside to enjoy canapes and wine tastings of your choice at different winery stations.
When: Saturday, 20 March from1:30pm to 7:00pm
Opera In Katanning
Piesse Park and Amphitheatre
Arm yourself with a Great Southern picnic hamper, kick back on a blanket in Piesse Park beneath the starry night sky and soak up the powerful sounds of West Australian Opera artists. Ticket options include entry, or entry plus a picnic hamper for 2 people, with or without wine which can be collected on the night.
When: Saturday, 27 March from 6:30pm to 9:30pm
Bush Tucker Under The Stars
113 Riverside Road, Kalgan
For a magical experience that delivers on both breathtaking sightseeing and culinary delights, then the Bush Tucker Dinner Under the Stars event is for you. Your afternoon begins with a scenic bus ride to indigenous fish traps with Kurrah Mia before arriving at The Grange on Kalgan where you'll appreciate the sustainability ethos of the property. Once the sun begins to fall, you'll be treated to a "sundowner" by the firepit in the landscaped gardens overlooking the Kalgan River. Pure bliss.
When: Wednesday, 24 March from 3:00pm to 9:00pm
Wilson's Beer, BBQ And Beats On The Beach
Emu Beach, Emu Point, Albany
Set to the soundtrack of two Perth DJ's LaForge and Michael Alan, kick back and relax here as you sip on Wilson Brewery beers and the sun falls behind the waves. Expect scrumptious BBQ morsels all prepared local legendary Chef Trenton Brennan, of Ocean and Paddock, too. Get your tickets to Wilson's Beer, BBQ And Beats On The Beach here.
When: Sunday, 28 March from 3:00pm to 7:00pm
Twilight Fish Tales
Albany's Historic Whaling Station
If seafood is your style, run don't walk to get tickets to Twilight Fish Tales. Guests will tour through some of the rustic industrial spaces overlooking King George Sound at twilight while listening to fishy tales and enjoying the delicious catches from local waters and the Great Southern Ocean.
When: Tuesday, 23 March from 6:00pm to 8:00pm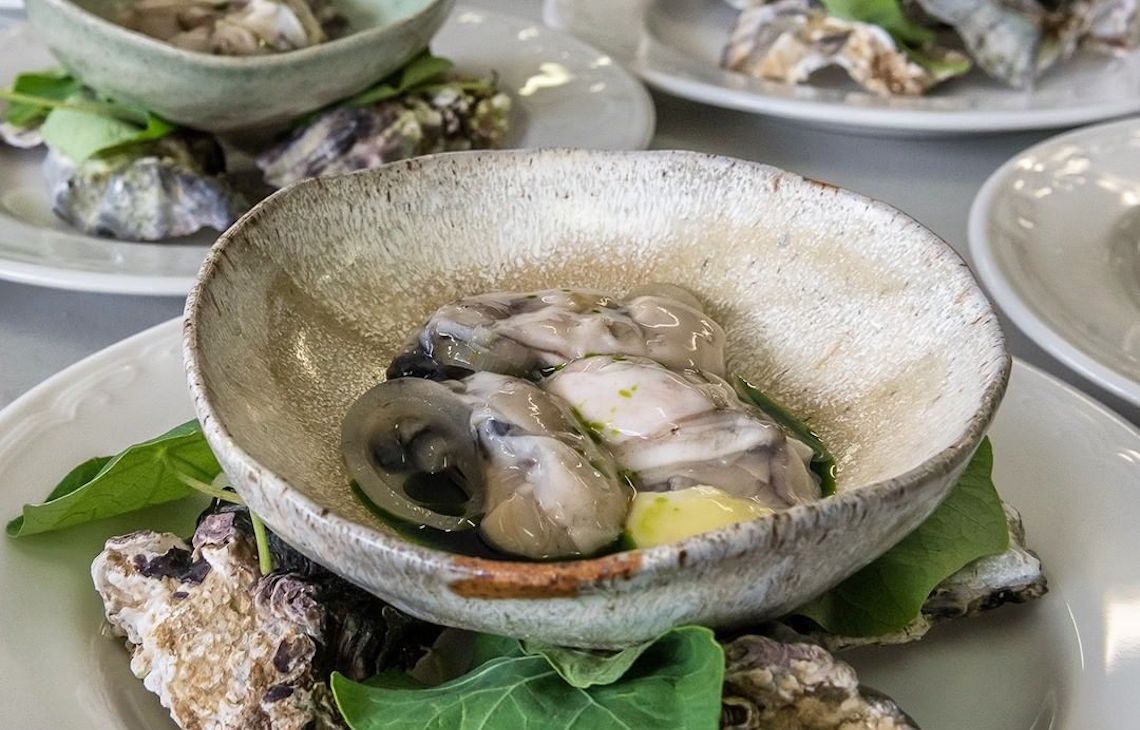 Albany Farmers Markets
COLLIE STREET, ALBANY
While this one's free, we're pretty sure you're going to walk out with a fair few bags of the local goodies sold at this gorgeous little market. From the freshest eggs we've ever laid eyes on to seriously good cheeses from our mates at Porongurup Pure and freshly baked goods by Royale Patisserie, everything here is a sight for the senses. There are locally-produced honey, milk and yoghurt products (including ridiculously-tasty chocolate milk) mushrooms, freeze dried fruits, a coffee stand and epicly fresh and plump fruit and veggies. Don't say we didn't warn you.
When: Saturday, 20 and 27 March from 8:00am to 12:00pm
Great Southern Wine Journey
NLV Clubhouse, Albany
The wine sub regions of Albany, Denmark, Frankland River, Mount Barker and Porongurup all boast award-winning wines so what better excuse to taste them all than at Great Southern Wine Journey? This tasting masterclass is led by Emma Farrelly, where you can taste, compare and contrast wines from each wine subregion while devouring cheese and canapes by Derek Lau from MasterChef.
When: Wednesday, 24 March from 6:00pm to 8:30pm
Oranje Tractor's 20th Vintage Celebration With Russell Blaikie
ORANJE TRACTOR WINES, MARBELUP
Make like Prince Charles and Camilla and head to this stunning organic winery producing next-level small-batch natural wines. The 20th Vintage Celebration hosted by Russell Blaikie, the genius behind Must Wine Bar, will showcase a range of seasonal local produce in a vintage-themed cooking masterclass. You'll get to soak up the atmosphere of Oranje Tractor with its beautiful gardens, fruit orchards and rustic interiors all whilst trying a glass of their 20-year-old riesling. Grab an evening soiree ticket and kick on (or head back) to the winery for Russell's famous paella with Orange Tractor wines to match.
When: Thursday, 25 March, various times
Women Of The Region Dinner
Princess Royal Sailing Club, ALBANY
Ladies and gents are invited to celebrate the amazing women behind this amazing region in a charity dinner overlooking the stunning harbour and City of Albany. Gather your mates, get dressed up for a good cause, and enjoy canapes on arrival and a four-course banquet by Anna Gare, Melissa Palinkas, Amy Hamilton and Sally Francis. The dinner will raise funds for Albany Community Foundation, so grab your tickets right here. Yep, it's going to be a pretty special night.
When: Thursday, 18 March from 6:00pm to 10:00pm
Albany Food and Wine Festival
ALBANY AGRICULTURAL SOCIETY EXHIBITION PAVILION
The Food and Wine Festival is where the action happens and where you'll be able to taste your way around the Great Southern. With over 40 brands from across the region showcasing their products, from award winning wines to craft beer and local food, you're going to want to get there when the doors open to fit in as much as you possibly can. There'll be live music, food and bev stalls and cooking demos with celebrity chefs like Derek Lau from MasterChef Australia and our WA born and bred fave Anna Gare. If you really want to live it up, The Lake House Denmark VIP Lounge is where you need to be - with wine, Wilson Brewing Co beer and incredible food included, this is the celeb style experience you need to get your hands on.
When: Saturday, 27 March from 11:30am to 5:30pm
THE DETAILS
What: Taste Great Southern
Where: Various locations around Albany, Denmark, Mount Barker, Kojonup and Katanning
When: 18 to 28 March 2021
PS: If you're wondering why we haven't mentioned the Two Waters Dinner by Fervor and Guy Jeffreys it's because it sold out pretty much as soon as the tickets were released. If you managed to nab one, we're extremely jealous.
Extend your trip with this stunning Kalgan River farm-stay.
Image credit: Taste Great Southern