Need a bit of R&R? There really is no better place than Broome—the gateway to Western Australia's Kimberley region. White sandy beaches, warm nights, dreamy sunsets and palm trees galore. It's the ultimate tropical paradise, so there's no shortage of things to do in Broome.
Pair all that with ridiculously great food, locally brewed bevvies and activities to suit any style of traveller—we reckon it's a holiday everyone needs to do at least once.
Here's our pick of the best things to do in Broome on your 2023 trip.
Scope Out Broome's Best Bars & Restaurants
Moontide Distillery
There's no denying it. We are obsessed with this little distillery. The crew behind Moontide make a fine gin, using none other than the Kimberley's monsoonal rainwater. Native knowledge and botanicals add the most incredible flavour and we know you'll want to stock up and bring a couple of bottles home.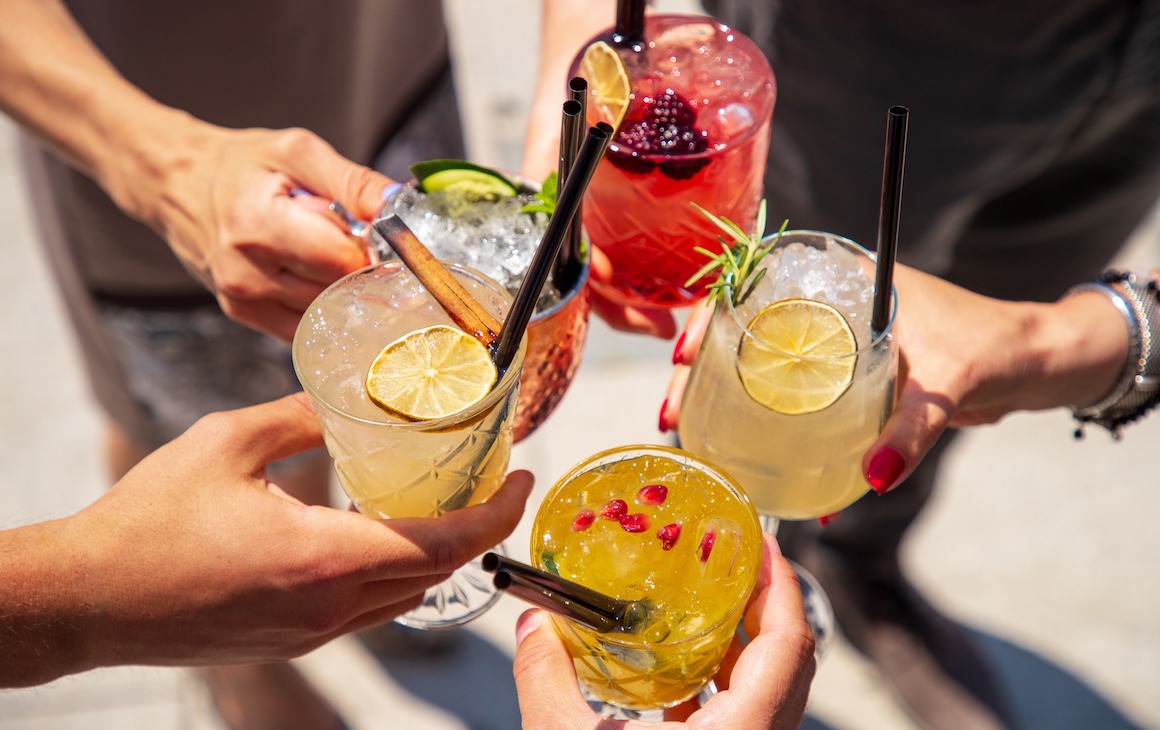 Matso's Broome Brewery
Obviously a bevvie at Matso's has to be on the list. Sipping a ginger beer whilst looking out over Roebuck Bay is about as Broome as it gets. The Japanese inspired food is also pretty damn tasty and there's a heap of cool beers you can try.
Sydney Cove Oyster Bar
This well known Sydney restaurant decided to relocate their whole kitchen and team to the tropical town of Broome and have loved life ever since. While you're there, you should really try an oyster shot—it's a little weird and a whole lotta tasty. The menu changes seasonally but our pick has to be the seafood pasta.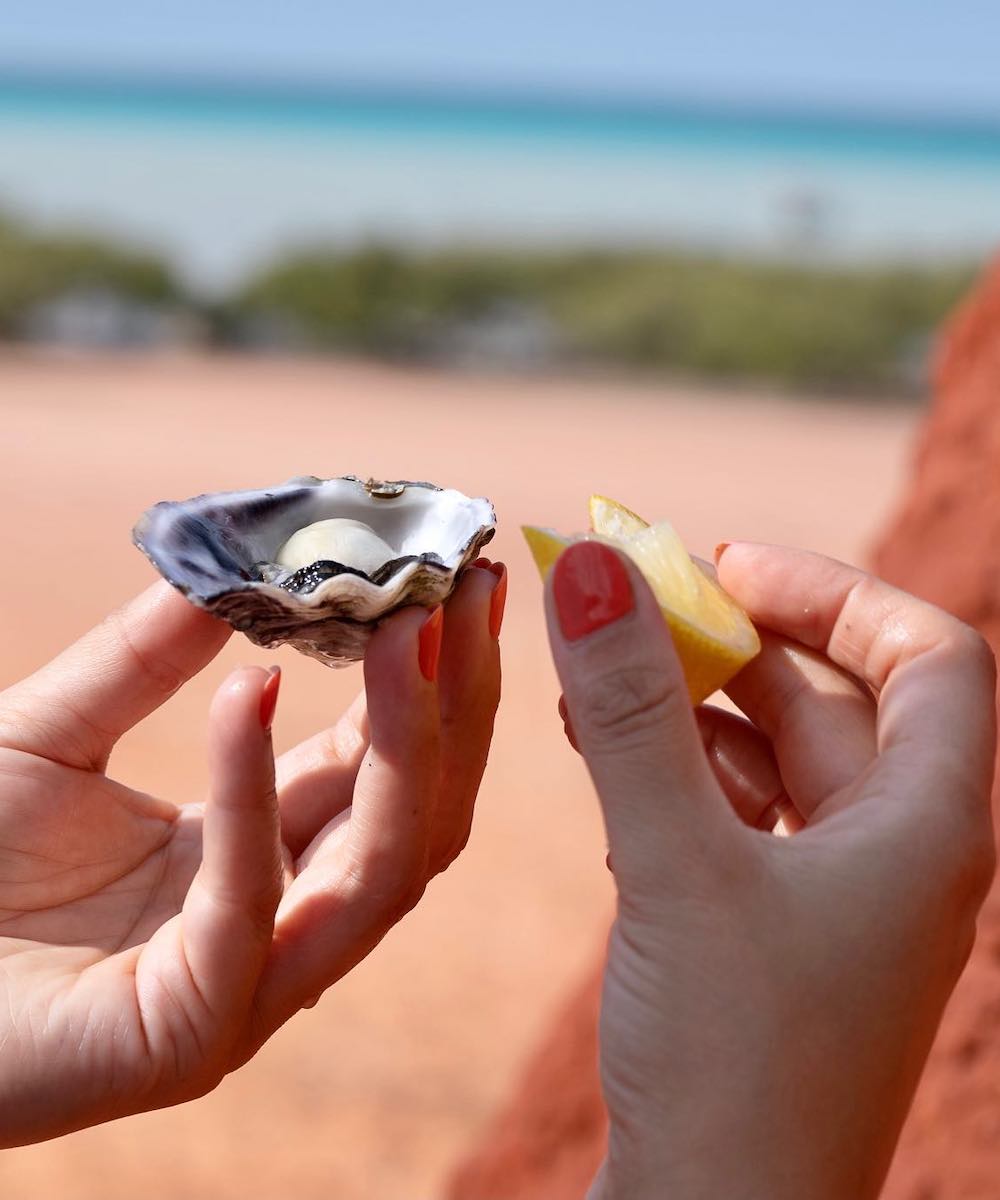 The Aarli
We're devo The Aarli stopped dishing out brekky however we can assure you the dinners here are just as great. The Asian inspired menu calls for sharing and on a balmy Broome night, we recommend going for the fresh options like Kingfish sashimi, Vietnamese chicken slaw and the whole roasted barra. Can't decide? We don't blame you. Go all out with the chef's menu.
Cichetti Club
This Italian restaurant located within the Cable Beach Resort has some serious street cred in the world of Italian food. Dinner is a set course menu with two courses for $55 or three for $65 and you need to book. The menu changes each season and we guarantee it will be divine.
Little Local and Artigiana Broome
First up is Little Local, our fave coffee spot in Broome where you can grab a cuppa and homemade treat and sit in the outdoor area surrounded by a garden paradise. This spot is also home to Artigiana, a ridiculously good bakery serving bread, croissants and deli produce on Fridays and Saturdays. Weekend brekky sorted.
Zanders
With a prime view of Cable Beach's sunset it would be rude not to go to Zanders and experience the magic with a huge mango daiquiri in hand. It's a holiday in a glass and we know you'll be back for more.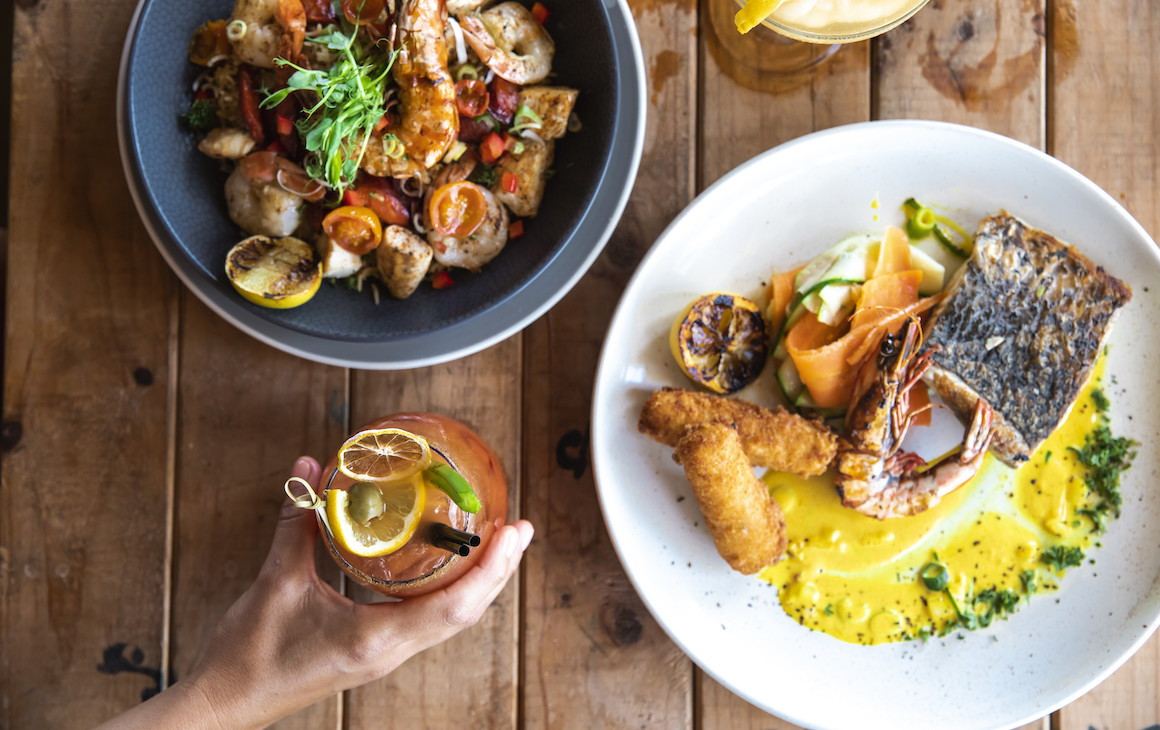 Cable Beach General Store and Cafe
The world's best barra burger and BYO. Need we say more about the General Store? You can also play mini golf and say hello to Jinx, the store's resident Kelpie. The brekkies here are hearty and delish too.
Papa Fuego
This South American restaurant and bar serves flame grilled meat and seafood along with street food like empanadas, shark bay scallops and baked cheese. Mouth watering yet? Pair it with a cold beer or tropical inspired cocktail and it's the ultimate night out in Broome.
Bali Hai Cafe
Walk into Bali Hai and you'll know you're in some sort of tranquil retreat. The menu is small as seasonal, local produce is used and you know whatever you eat is as fresh as it gets. The modern Australian food with an Asian twist is delicious and sitting in the outdoor alfresco area is about as relaxing as it gets.
Tick Off Broome's Must-See Attractions
Discover The Flavours Of Broome
Is there a better way to get to know a place than through its food and drinks? We think not. Jump on this foodie tour and get to know some of Broome's iconic flavours. Matsos's ginger beer, local gin, and oyster shots are on the menu. Book this in at the start of your trip to get a taste for everything you want to add to your agenda.
Immerse Yourself In Culture
Head out with Bart Pigram, a Yawuru man from the West Kimberley to learn about Aboriginal culture in Broome. One of the Kimberley's best storytellers, Bart from Narlijia Experiences takes visitors out to discover Broome's mangrove trees, brimming with life and history. If you're lucky you'll get to sample local bush tucker as you hear the Dreamtime stories of the region.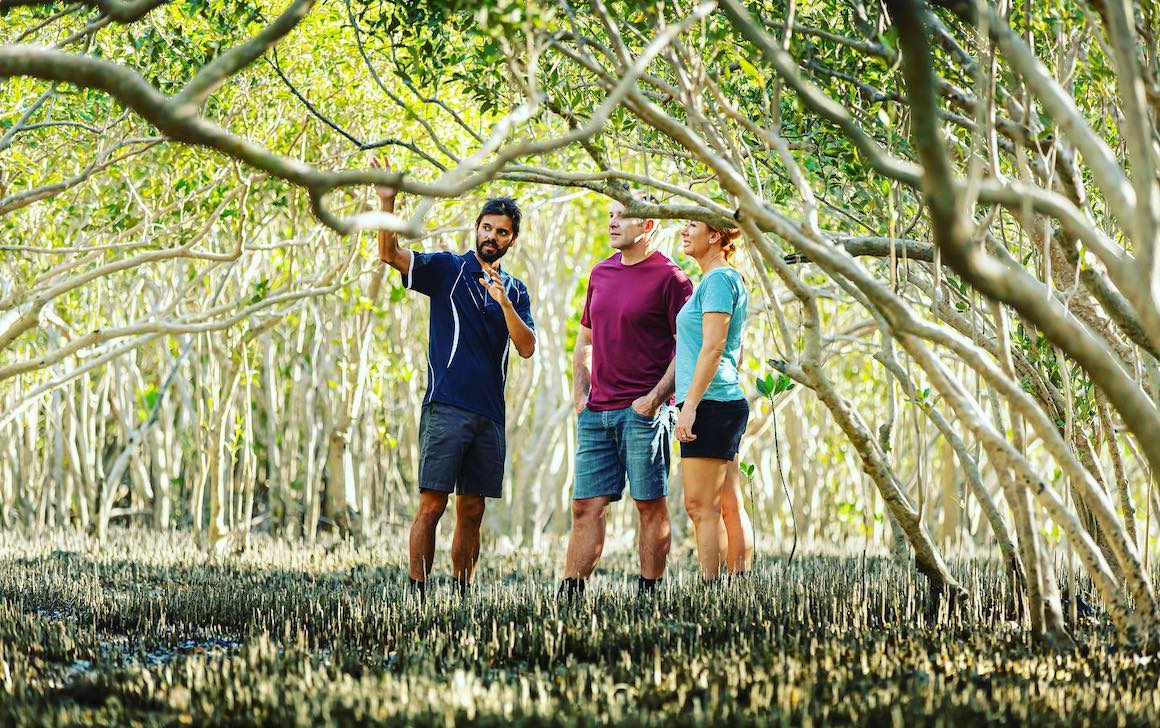 Sail The Sunset
Sailing the blue waters of Broome on board Willie, one of the last operating pearl luggers in Australia, is set to be all sorts of relaxing. You'll be able to sit back and chill out as you're served gourmet finger food and sip on a local bevvie as the sun goes down. It's bliss.
Stroll Cable Beach With A Friendly Local
There's not much more iconic of Broome than witnessing the sunset on board a friendly local. The very friendly camels make for some picture perfect moments and give you a taste of how spectacular the 22 kilometres of Cable Beach is. No you don't walk the whole way, but they give it a fair shot!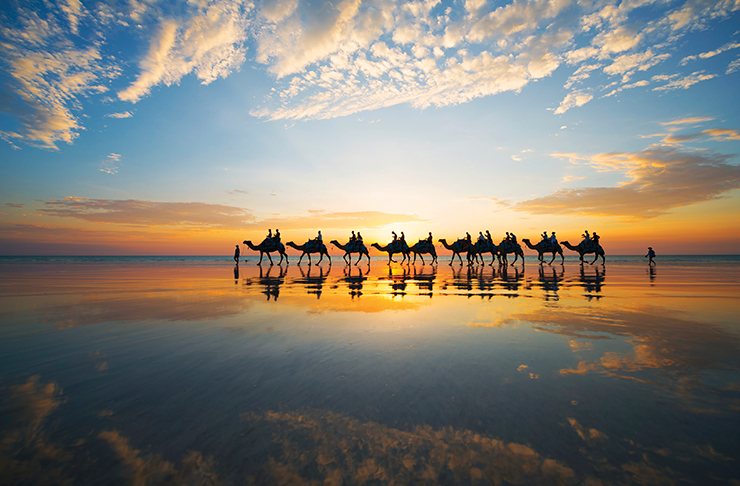 Get To Know The Town
A town tour is a great way to get to know the area, especially if you haven't organised a hire car. Some of the highlights include a visit to the red rocks of Gantheaume Point where you might spot the giant dinosaur prints, Chinatown and Cable Beach. All from an air conditioned coach—you can thank us later.
Catch An Outdoor Flick
The world's oldest operating open-air theatre lives in Broome's Chinatown and it's something you need to get around. Sit back on deck chairs under the stars and watch some of your fave Hollywood flicks. Be prepared to hear the planes overhead—the cinema is right under the flight path. It's all part of the fun.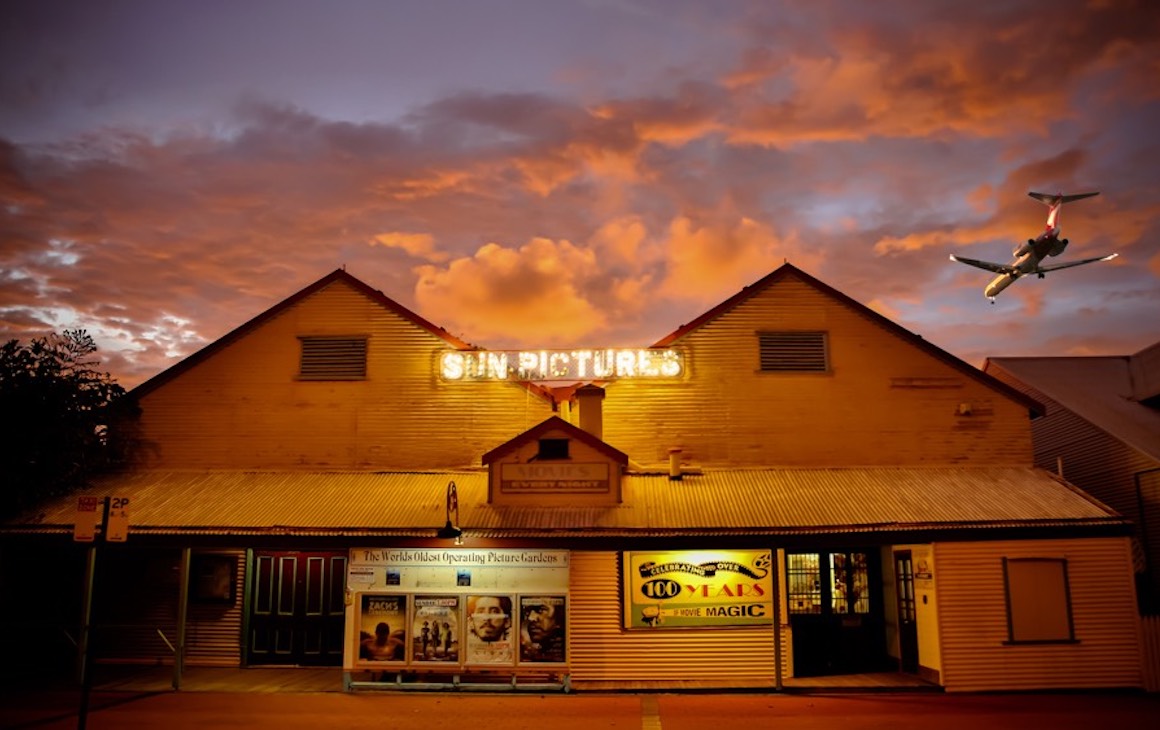 Explore The Markets
The Courthouse Markets have been a fixture in Broome for more than 20 years, operating weekly on Saturdays and Sundays and the stalls are an eclectic mix of food, local photography, handmade clothing, toiletries, crystals and art pieces. Grab a coffee and stroll past the food stands before making your choice for brunch.
Watch The Majestic Humpbacks
From late June to early September, over 35,000 humpback whales journey through Broome on their search for warmer waters. If you've never been whale watching, or you just love it as much as we do, this is not something to be missed. Broome Whale Watching will get you up close and personal with these majestic creatures as you cruise and take in the Broome sunset. If it's not the right time of year, it's devastating—but you can jump on a sunset cruise or see what the snubfin dolphins are up to.
Visit The Local Crocs
You may think you're too cool to visit the croc park until you get there and realise just how mighty these animals are. The croc feeding tour is at 3pm each day and this is where you'll get to see the ferocious jaws of some of Australia's largest saltwater crocodiles. You may also be able to hold one of the super cute babies.
Hit The Shops
Is there a better time to shop than on holiday? Obviously this is where you'll want to shop for pearls, and if you manage to nab yourself one, we're very jealous. There's also beautiful art stores, quirky gift shops and great all rounder clothing and gift shops. Some of our faves include Black Stump Gallery, Clifton Collective and On The Lane.
Find A Private Rockpool
If you're looking to have your own Blue Lagoon moment in real life, Broome has a host of rockpools to make this happen. You can scratch that childhood itch to be an explorer too. Tucked away from the hustle and bustle, some of these rockpools require a little agility to get to (Birkenstocks are a no-go), but once youre there you'll be amazed. Some of the best ones are at Gantheaume Point. Make sure the tide is above eight metres before you go, otherwise these won't be full… and make sure your phone is fully charged so you can take as many photos as humanly possible.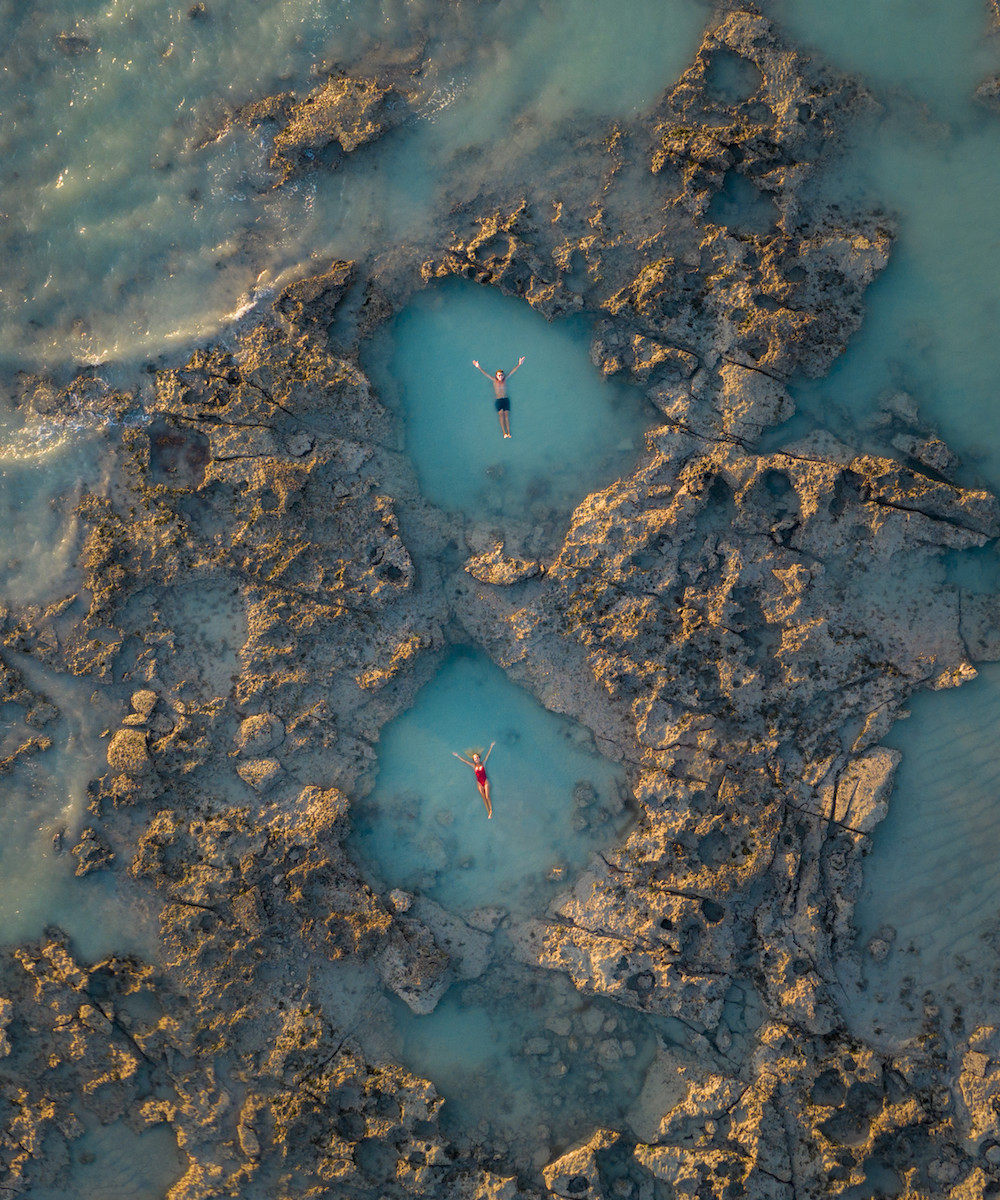 Check Into Broome's Most Incredible Stays
Luxury on Cable
Plan this trip and you'll score brownie points for years to come. Luxury at its finest, this magnificent house opposite Cable Beach has six double bedrooms and everything you could expect from a five star Airbnb. It's absolutely insane.
The Treehouse
The Treehouse, built around an old Boab tree is one of the most unique air bnbs we've ever laid eyes on. Outdoors there's a kitchen, deck area to spend your evenings, and the best part? The outdoor bath, duh.
Cable Beach Resort Club
Cable Beach Club is where people come to live it up in Broome. Four insanely good restaurants, an adults-only ocean pool and a spa by L'Occitane are just some of what you can expect here. This place books out months in advance, so if you're looking to relax in the pool with a cocktail in hand—get organised pronto.
El Sueño 'The Dream'
It's all in the name. This stunning Broome house has its own indoor and outdoor bathroom (complete with a garden), pool and plenty of space to chill out. Take a look at the photos and you'll see just how dreamy El Sueño is.
Mangrove Hotel
The views over Roebuck Bay are nothing short of inspiring. Red sand, and some of the most turquoise water we've ever laid eyes on means you really need to splurge on an Ocean View Suite at Mangrove Hotel.
The Pearler's Cottage
This very cute cottage surrounded by lush gardens is the ideal place to kick back and enjoy your little getaway. The bathroom is outdoors- you may be sensing a theme here, but we just can't think of something more idyllic for a Broome holiday.
The Pearle
A little bit fancy and a whole lot of fabulous. This South-East Asian inspired resort will make you feel a million miles away from home. Walk through landscaped gardens to get to your own private pool villa before making yourself a cocktail in your own designer kitchen.
The Deckhouse
Tucked away in old Broome, this is where you can celebrate with family or friends in a four bedroom house with its own incredible pool and outdoor entertaining area. You'll need to book in a long lunch or three.
The Pearler
A true escape from real life, this restored 1907 Pearling Masters Residence is oh-so special. The lush gardens, tennis court, pool and refurbished fit outs will have you feeling like you've stepped foot into a resort.
Koolinda
Get a group together and splash out on Koolinda. With bayside views as you make your morning coffee, your own lap pool and an observation deck perfect for stargazing, this huge house sleeps up to 16 and will make all of your holiday dreams come true.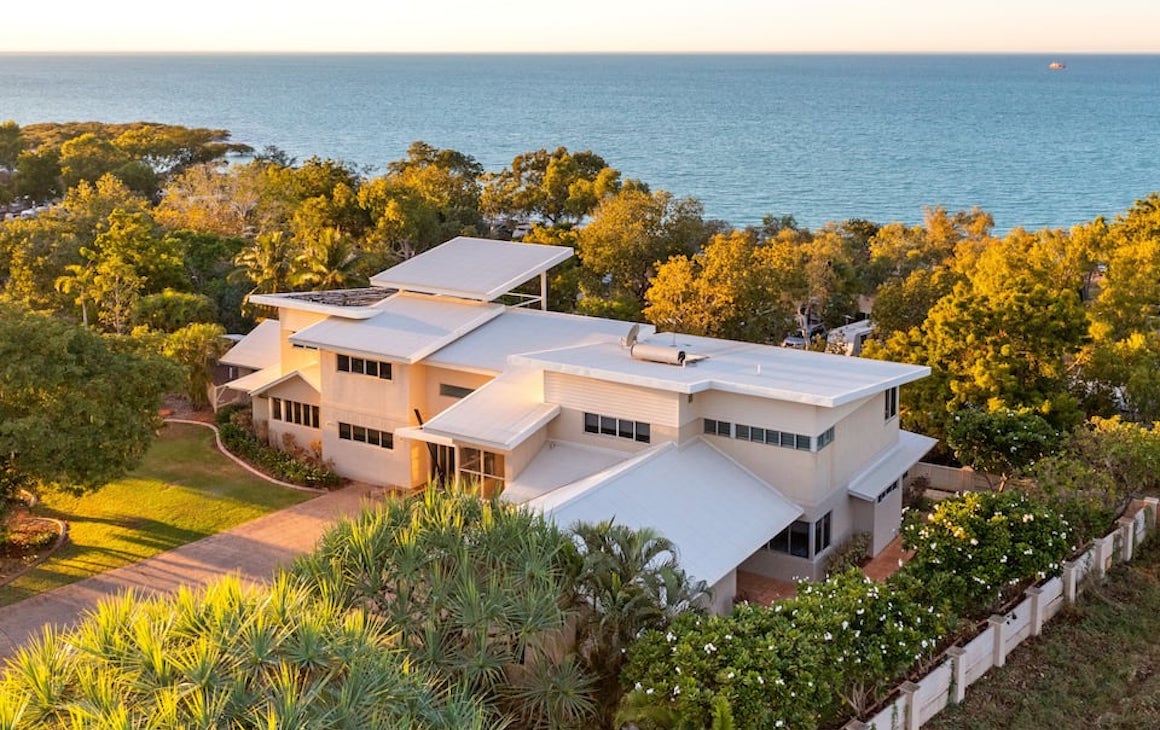 More Broome Travel Tips
Broome is tropical and can get super hot so prepare to sweat and spend the entire day in the pool if you time your visit wrong! The humid, wet season runs from November to April but during Broome's winter (May to October) you'll get dry, perfect summer-like days and cool evenings.

Broome Time is a real thing. Everyone is super laid-back and shops will often open and close at different times than they advertise. It's best to just relax and go with the flow.

Get a car or plan your activities around the shuttle bus or local bus timetable. Cabs are expensive and can be unreliable. The local bus is great and the bus driver may even give you a history lesson at the same time.

Broome hosts some great events each year that make for the perfect excuse to head north. Catch the Broome Cup in August and Shinju Matsuri in September.
Still looking for somewhere to stay? Check out a whole list here.
Image credit: Tourism Western Australia, Sun Pictures Broome, Narlijia, Moontide Distillery