Hightailing it out of Perth for a sneaky last-minute escape? Chances are the local holiday heavyweights like Margaret River and Dunsborough that have raked up the kudos for their beaut beaches and first-class food and wine will spring to mind.
But there are a bunch of off the beaten track getaways offering alluring reasons to get your WA tourist on, from architectural wonders to fresh farm produce and boutique wineries.
We've put a list of them together—because a road trip is always a good idea. Here are the best under the radar getaways in WA, from the historic to the gourmet, perfect for a quick escape if you've left planning to the last minute. We always recommend popping into the town's local visitor centre to discover more awesome things to do during your stay.
Porongurup, The
Great Southern
Travel Time: 4.5 hours
Great For: Hiking & Wine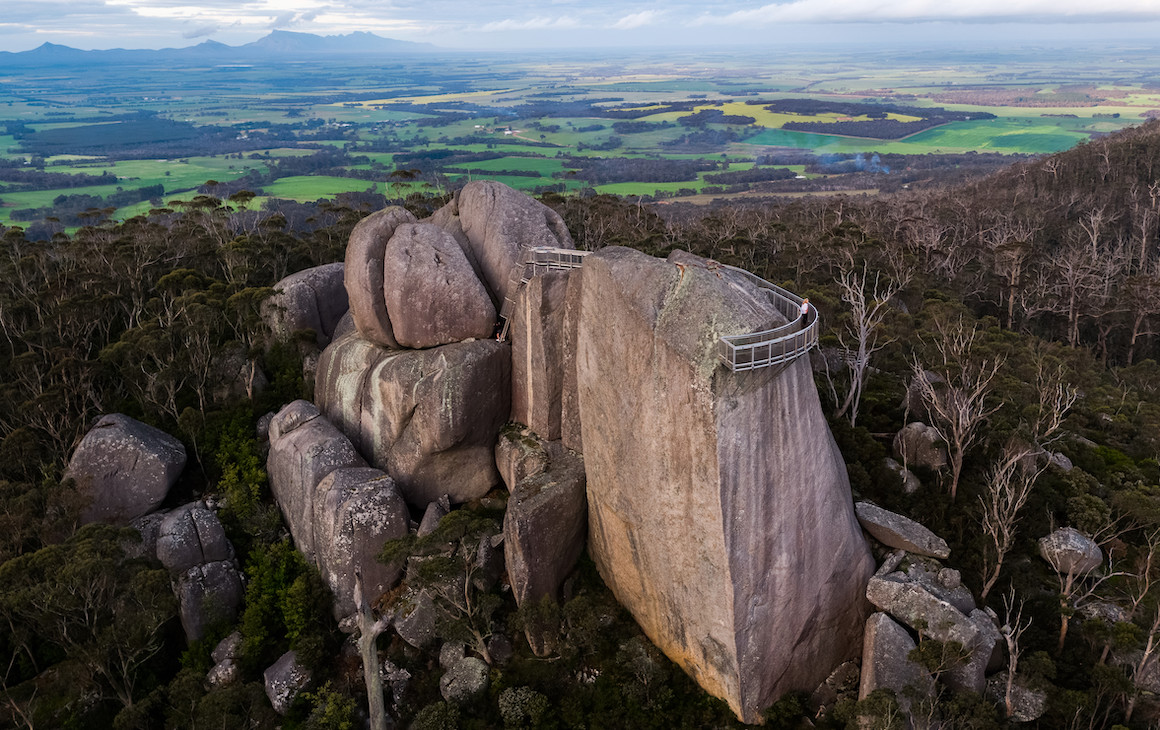 Sitting about 15 minutes east of Mount Barker and just 40 minutes north of Albany, the Porongurup region is home to a breathtaking, million-year-old mountain range, which is where you'll find the photo-worthy Castle Rock and its Granite Skywalk. Apart from ancient natural beauty, this area is one of the top wine regions in the Great Southern (and arguably the state). Be sure to stop by Castle Rock Estate, Mount Trio Vineyard, IRONWOOD Estate Wines and Duke's Vineyard, plus there's a heap of brilliant wineries and cellar doors closer to Mount Barker.
Where To Stay
Balingup,
South West
Travel Time: 2.5 hours


Great For: Autumn Leaves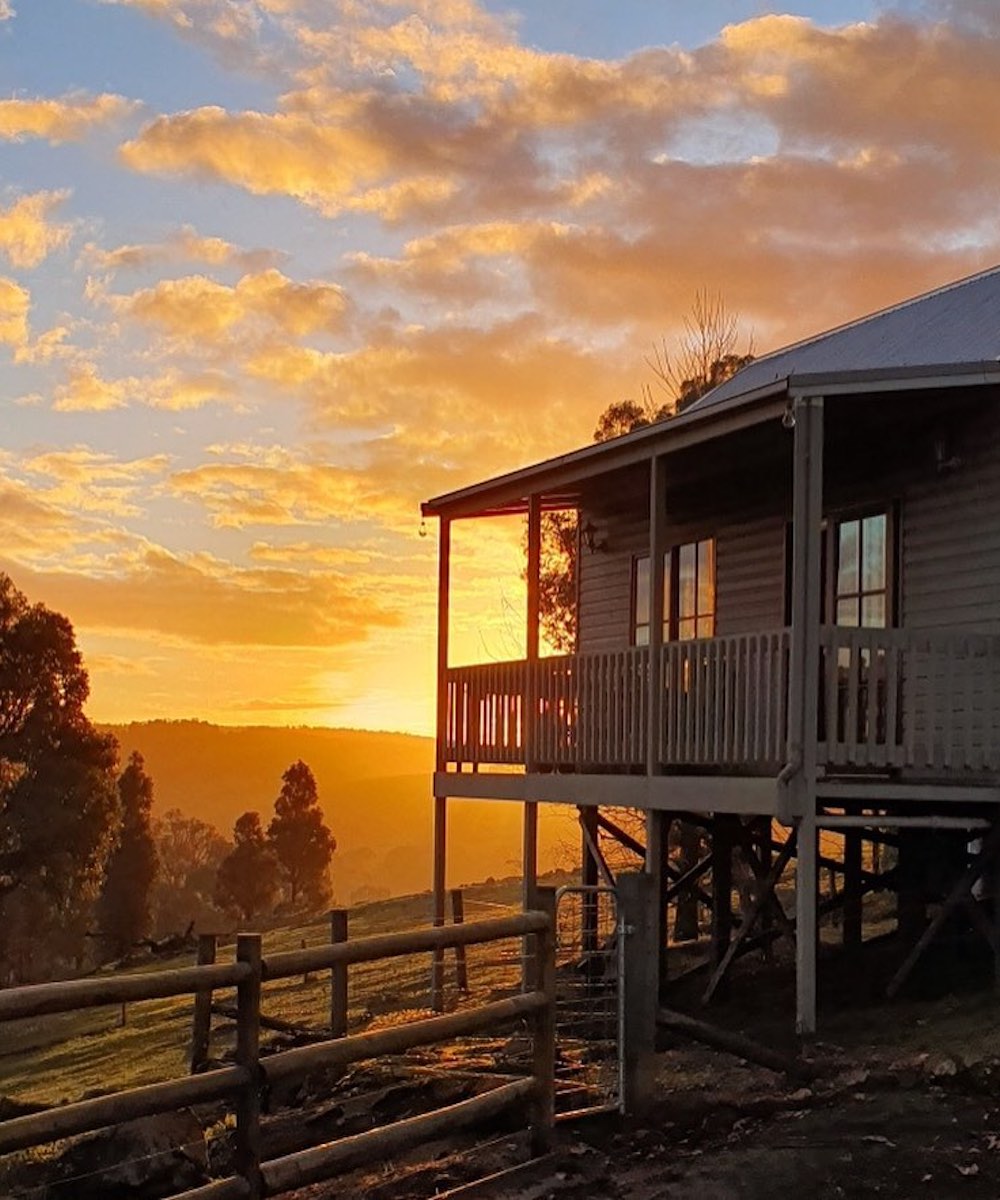 A quaint little place, Balingup is the perfect spot to go if you want to truly unwind. Stroll down the main street and stop in to have an award-winning pie at The Mushroom at No. 61, and wash it down with sweet wines from Balingup Fruit Winery. It's also worth making your way to the Golden Valley Tree Park for a picnic—the state's largest arboretum—which is particularly beautiful in the autumn as the leaves start to change colour. Afterwards, take a drive to Greenbushes Pool for a refreshing dip.
Where To Stay
New Norcia,

Wheatbelt
Travel Time: 1.5 hours
Great For: Historic Charm
New Norcia is a magical little town of red brick chapels, domed steeples and stained glass that's run entirely by Benedictine monks in the Australian bush. Take Great Northern Highway out to the old Spanish mission through swathes of canola and stop at Bindoon Bakehaus on the way for a delicious pasty.
Where To Stay
Dwellingup,
Peel
Travel Time: 1.5 hours
Great For: Outdoor Adventures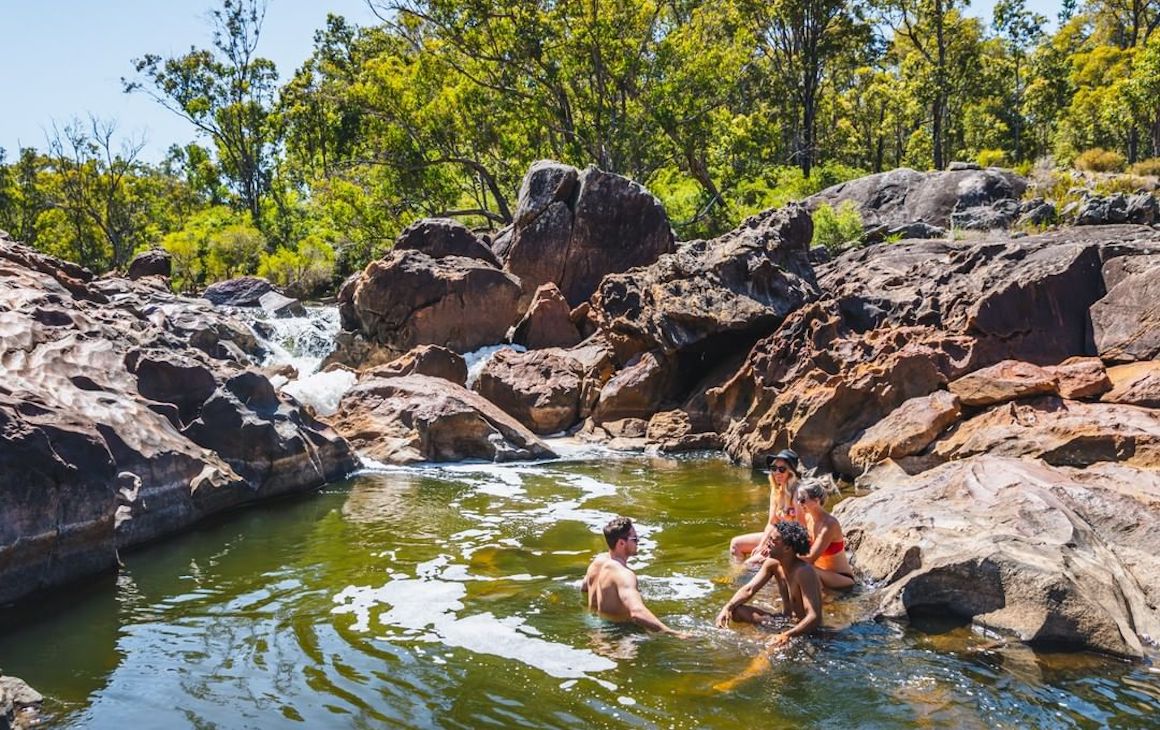 You know what they say about the journey being as important as the destination? We think that little piece of wisdom is spot on, so enjoy the 110km scenic drive along Albany Highway until you get to the Hotham Way Trail.
Starting in Pinjarra, you can head east to Pingelly via the towns of Dwellingup, Boddington and Wandering if you're keen to keep moving. But we reckon Dwellingup is definitely worth spending a little extra time in. Highlights of this stunning forest town include Lane Poole Reserve, Wine Tree Cidery, Blue Wren Cafe, Longriders Cafe & Restaurant and Treetops Adventure.
Where To Stay
Donnybrook ,
South West
Travel Time: 2-2.5 hours
Great For: Fresh Produce
Picture perfect Donnybrook is surrounded by hills dotted with apple trees, vineyards and farmland, and has an abundance of fresh produce, paddock-to-plate experience and fresh marron, so pretty much, it's a foodies dream.
Being WA's apple capital, it seems only fitting you bite into an apple fresh off the tree at Fruit Barn, but for something more substantial, tuck into a cheese board, pizza and a glass of wine at Oakway Estate. To walk it all off, head on the 1.8km loop called the Preston River Loop and Indigenous Walk Trail to see the Waugyl Sculpture and learn more about the traditional custodians of the South West region.
Where To Stay
Pemberton,
South West
Travel Time: 3.5-4 hours
Great For: Outdoor Adventures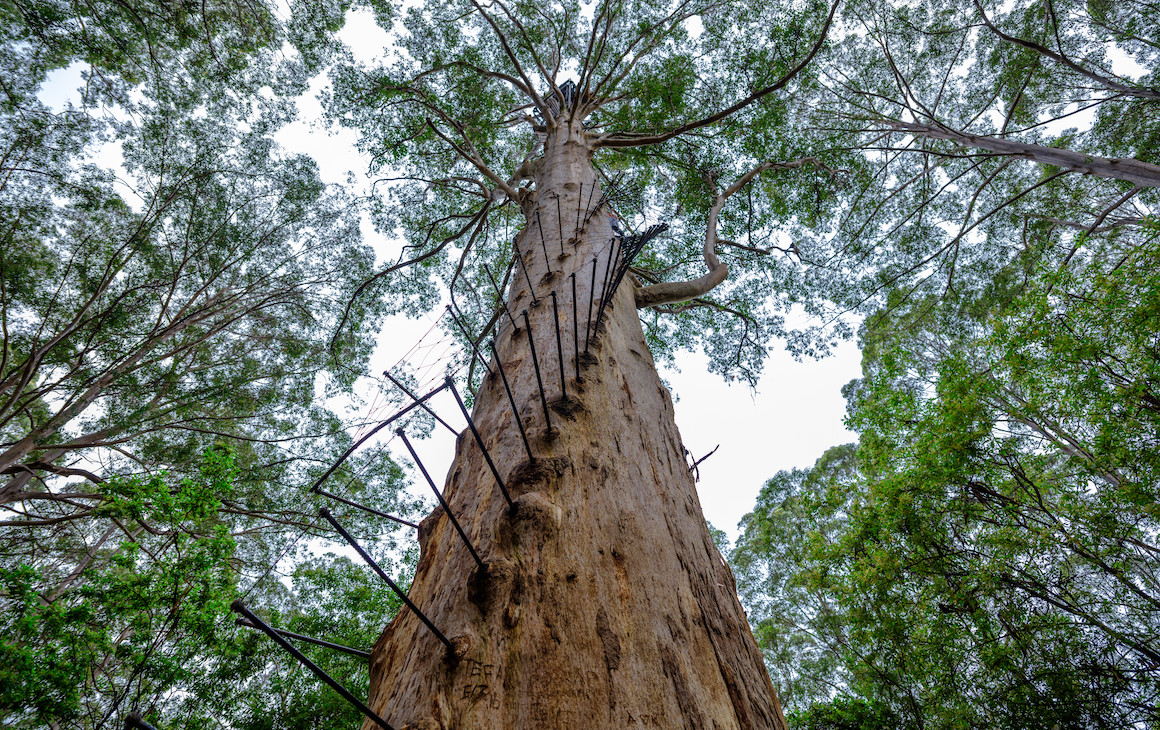 We'll admit, Pembie is hardly the most under the radar spot on this list, but we reckon it's far too often overlooked in favour of those more traditional down south hot spots. But if forests, waterfalls, rivers and lakes sound like the makings of a good getaway, Pemberton is for you.
It's an absolute adventure-lovers dream, with the Munda Biddi cycling trail and the Bibbulmun Track, the terrifyingly tall Gloucester Tree (for those feeling brave) as well as plenty of opportunities to swim (see: Pemberton Pools and Fonty's Pool in nearby Manjimup), canoe and 4WD.
Wineries to explore include Hidden River Estate, Lost Lake Wines and Picardy, plus there's a luxe new winery slash distillery, Ampersand, and a cute wine and tapas bar in the town centre called Treehouse that should be on your list.
While you're down this way head a further 30km south to Northcliffe, home to the Understory art trail, a 1.2km walk circuit through towering forests with sculptures and music.
Where To Stay
Nannup,
South West
Travel Time: 3 hours
Great For: Outdoor Adventure
Nannup is nestled in the South West between apple orchards, jarrah wood forests and a big winding river and is flanked by farms that harvest produce like lavender and chestnuts.
Get on the Blackwood River in a kayak and drift deep into some of the loveliest bushland in the state or soak up the natural beauty with a picnic at Barrabup Pool or Workman's Pool. Afterwards have a cuppa at the Blackwood Cafe, wander through town to pop into the cute shops and end your day with a parmi and pint at the historic Nannup Hotel.
It's also home to the much-loved Nannup Music Festival which usually takes place every March when COVID doesn't get in the way.
Where To Stay
Chittering Valley,
Wheatbelt
Travel Time: Under 1 hour
Great For: Scenic Drives, Food & Wine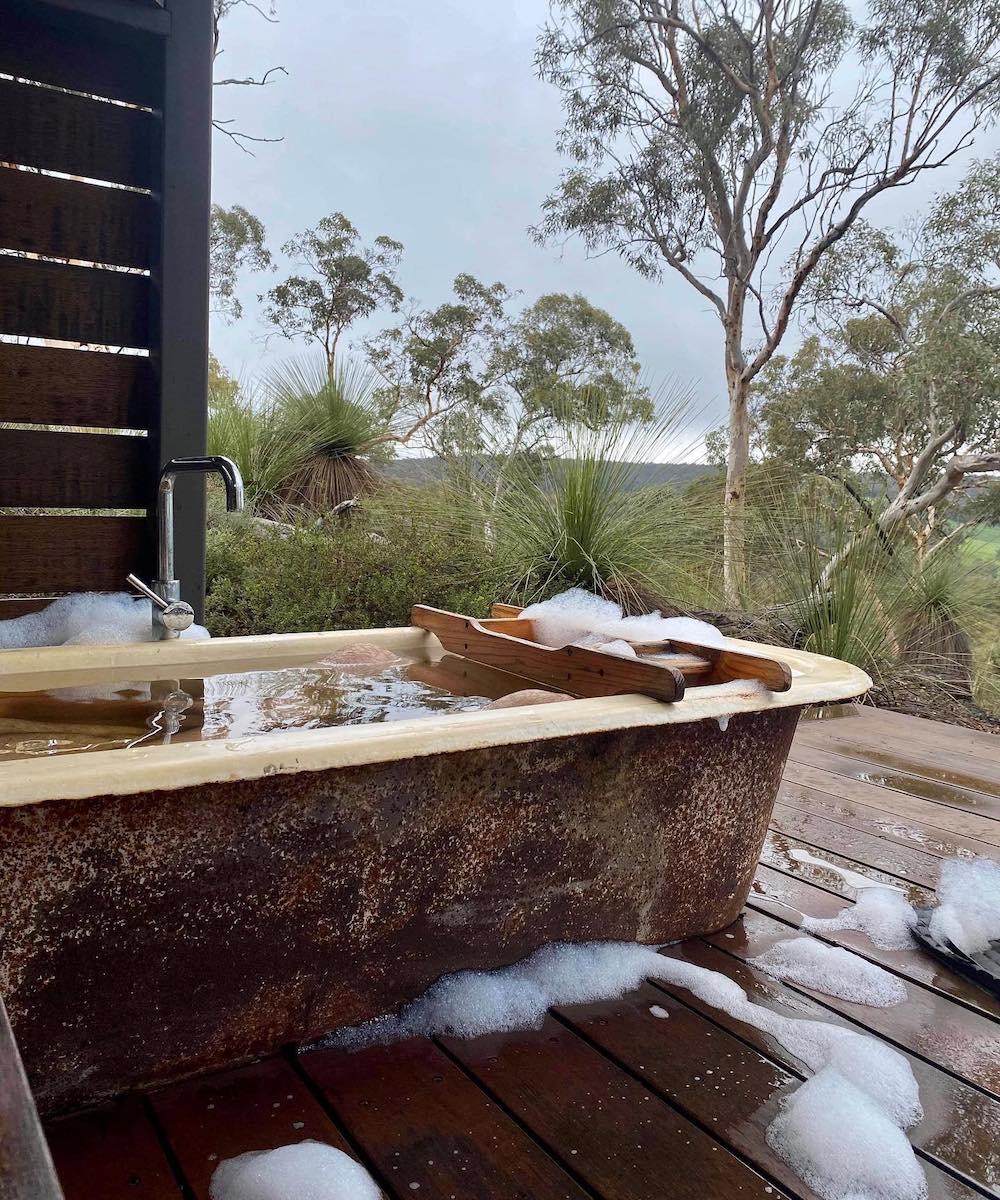 North-east of Perth lies the gateway to the Wheatbelt: Chittering, Bindoon, Moora and Muchea. These little towns are perfect for a quick getaway, and they open up into the beautiful Australian outback. Drive along the scenic Chittering Road for magical views of the lush rolling hills of the Chittering Valley, and stop by at roadside stalls to pick up fresh fruit, veggies and eggs from the local hobby farms. Quench your thirst and have a bite to eat at Stringybark Winery and Restaurant, and pop by for a wine tasting at Nesci Estate.
Where To Stay
Bridgetown,
South West
Travel Time: 3 hours
Great For: Art & Eclectic Shops
With plenty of beautiful bushwalks, a weekend in Bridgetown is ideal for a couple of nice hikes followed by a long lunch at The Cidery. It's also lovely to meander through town and pop into the quaint shops and art galleries, such as Ooh La Lollipop, Jigsaw Gallery and The Rabbit Hole. If you're a sucker for history, why not book in to go on the Bridgetown History Walk?
Where To Stay
Katanning,
Great Southern
Travel Time: 3.5 hours
Great For: Heritage Architecture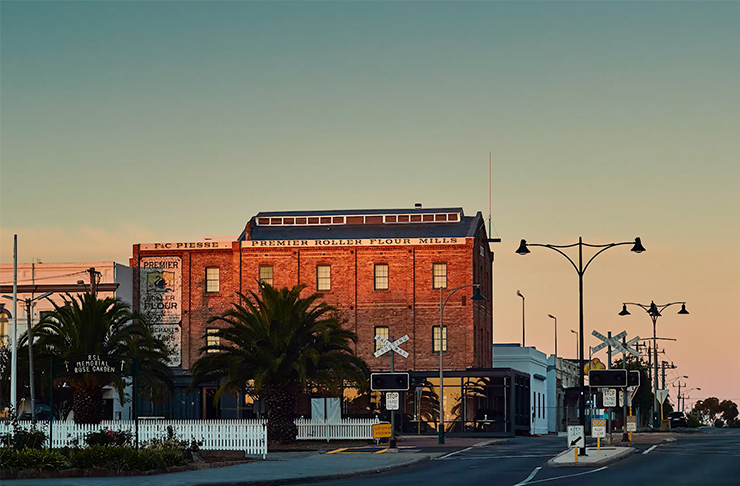 Katanning is a farming town you might usually only stop into to grab a pie on your way to the Stirling Ranges or Albany, but it's a fascinating multicultural town with a rich history of Aboriginal and emigrant stories.
The town is home to a large population of Malay, Afghan and Chinese communities, with a bunch of great South-East Asian and Chinese restaurants and takeaway shops, as well as a townsite filled with Federation-style architecture and a large mosque. While you're there, explore the art gallery, farmers market and Public Silo Trail, let your inner kid run wild at the all-ages playground and learn more about the Noongar people at Kojinup's Kodja Place.
Where To Stay
Horrocks,

Mid West
Travel Time: 5.5 hours
Great For: Surfing, Fishing & Swimming
An hour south of Kalbarri is the seaside settlement of Horrocks, a 7km stretch of idyllic beaches, rock pools and coral reef, where you can swim and surf to your heart's content. There's a jetty you can cast a line off at the Bowes River Mouth, or otherwise grab fish and chips from the general store and settle in to watch the sunset over the magnificent Indian Ocean.
Where To Stay
Ferguson Valley,
South West
Travel Time: 2 hours


Great For: Outdoor Adventures, Gnomes, Food & Wine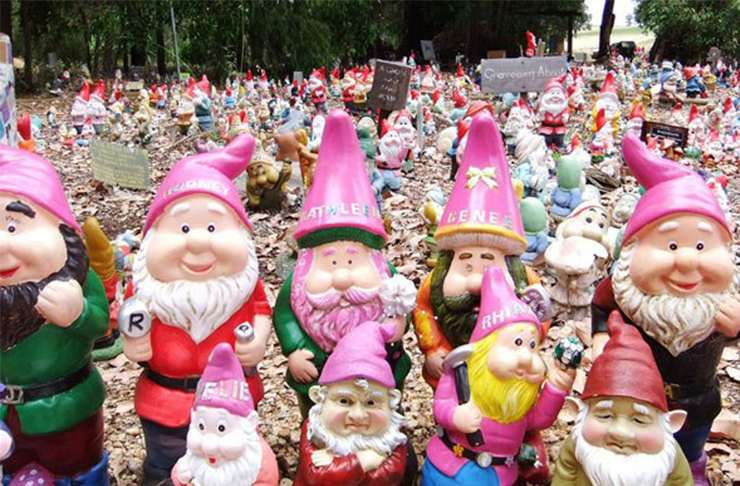 Within bright green undulating hills is the Ferguson Valley, an escape to the country only 20 minutes southeast of Bunbury. The townsite of Dardanup lies on the edge of the Valley, and from there continue your journey via winding roads to reach boutique wineries and breweries.
Honeymoon Pool is a glorious natural swimming hole with BBQs and picnic spots under peppermint trees, and a tad further south is the quirky Gnomesville, a collection of around 10,000 garden gnomes within the forest—it really has to be seen to be believed.
Where To Stay
Lancelin,

Sunset Coast
Travel Time: 1.5-2 hours
Great For: Beaches & 4W Driving
If beautiful beaches with perfect white sand are your jam, then you need to head north right now. Find yourself a friend with a 4WD and hit the sand dunes in Lancelin for some sandboarding, try your hand at windsurfing at Ledge Point or go surfing at Wedge. Then head further north an hour to Cervantes to feast on lobster or to Jurien Bay for a spot of snorkelling.
Where To Stay
Walpole,
Great Southern
Travel Time: 5 hours
Great For: Outdoor Adventures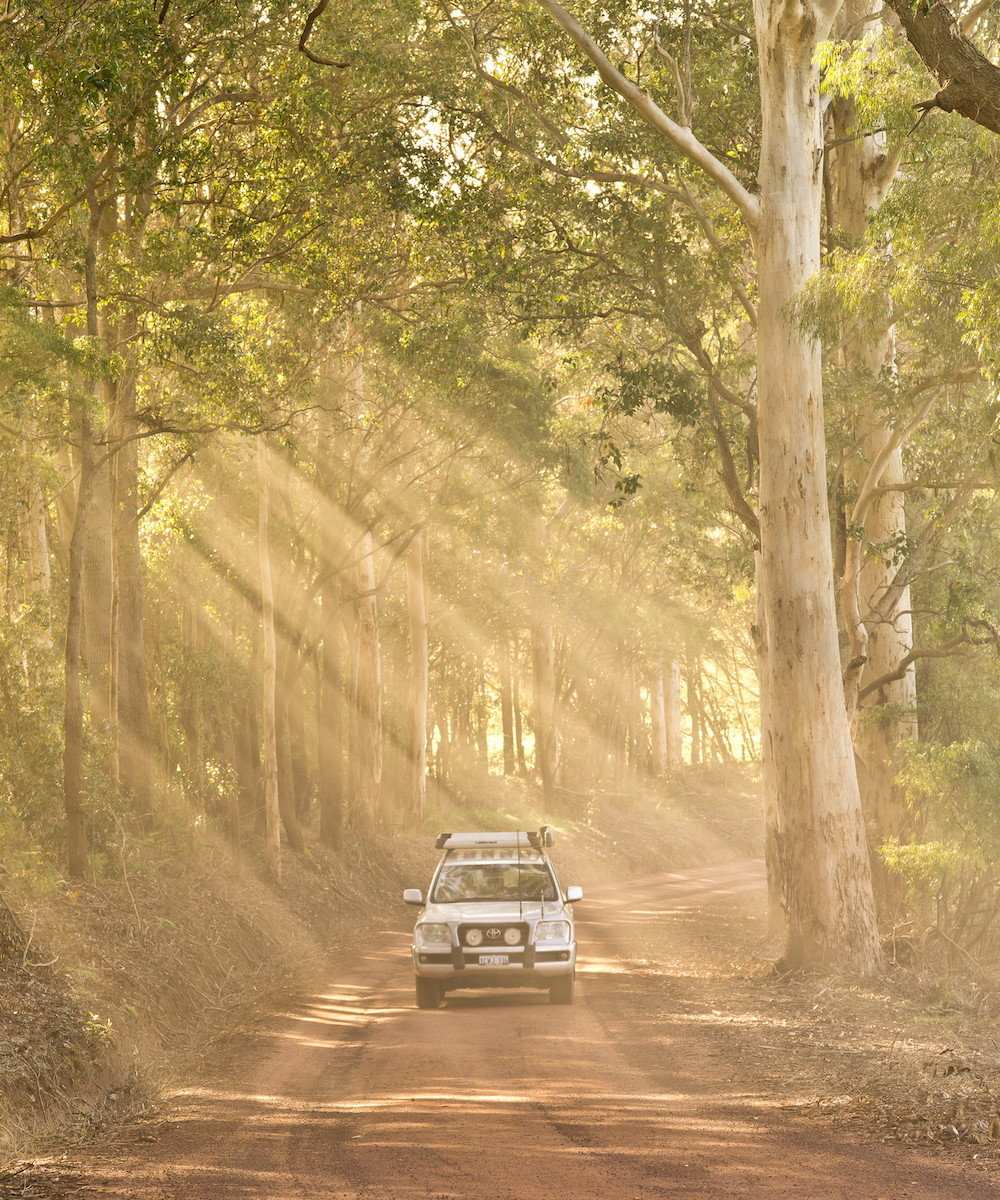 Boarded by the Nornalup Inlet and the wild Southern Ocean, Walpole is a peaceful town around 50 minutes east of Denmark. The famous Valley of the Giants Treetop Walk is finally reopening after renovations so definitely pop that on your itinerary so you can admire those towering tingle trees.
While in Walpole you can also sip wines at Moombaki Wines, have a darn tasty burger at the Denmark Good Food Factory, admire the view from Conspicuous Cliff, walk around Fernhook Falls and hop aboard a WOW Wilderness Cruise.
Where To Stay
York,
Wheatbelt
Travel Time: 1.5 hours
Great For: Old School Charm & Sky Diving
One of the few WA towns to retain its 'Historic Town' status, York is a quaint old place with so much old-school charm it hurts. But don't be fooled, it's not all scones with jam and cream. A popular spot for hang-gliding and skydiving, York attracts plenty of thrill-seekers too.
Where To Stay
Want more? Check out the best scenic drives in WA.
Image credit: Tourism WA, Balingup High View Chalets, Visit Dwellingup, Nannup Hotel, The Edge Retreat, Premier Mill Hotel, Gnomesville
Editor's note: Urban List editors independently select and write about stuff we love and think you'll like too. Urban List has affiliate partnerships, so we may get revenue from your purchase.