Don't know about you, but my current working-from-home office setup consists of a dusty desk tucked into the corner of my apartment loungeroom. Not ideal. So when given the opportunity to check out Vitality House—the luxurious $3 million coworking space slash wellness studio that has just opened up in West Leederville—I was pretty damn quick to accept.
Founded by Amy Coleman and Remmy Roberts, the two-story space is inspired by lavish coworking destinations like Soho House in New York and promises to bring your work and life into balance with a whole suite of wellness offerings, a healthy onsite cafe and the most aesthetic productivity-boosting coworking setup I've ever laid eyes on.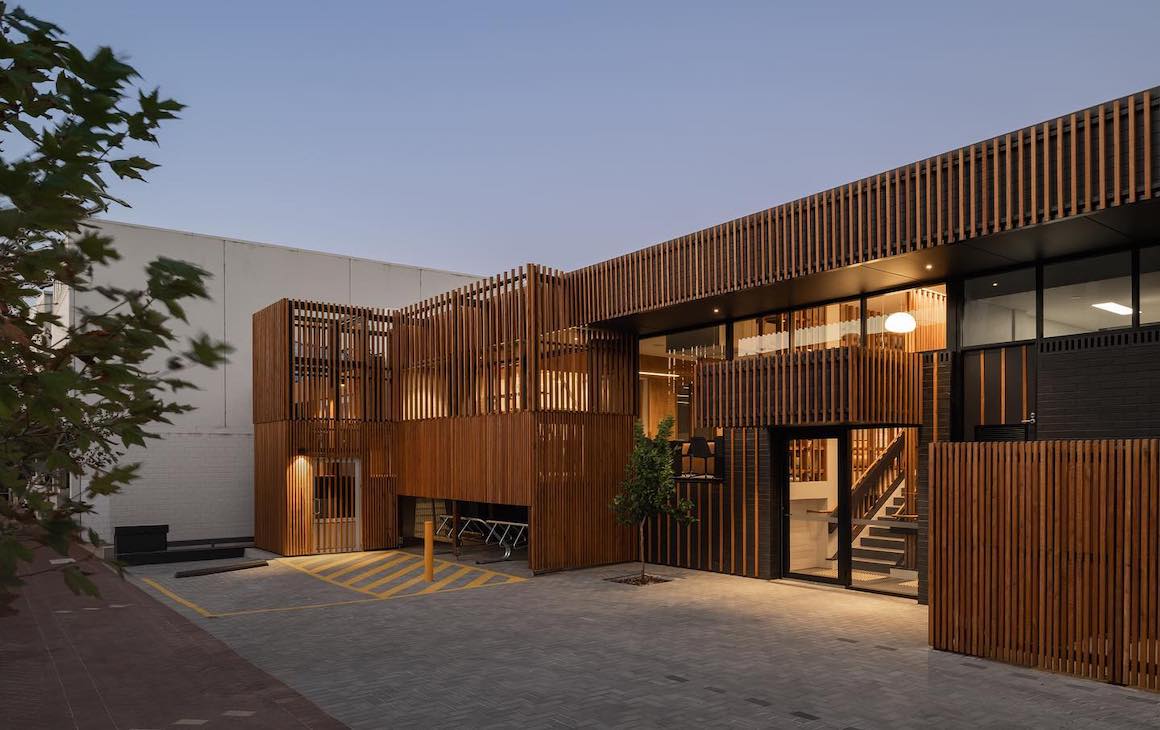 Before I get into how gobsmacking the experience is, let me be upfront: memberships are not cheap. But (there's always a but), if you take into account some of the wellness inclusions you may just be able to justify it to yourself or your boss. And if nothing else, you can pick up a trial and just see how the other half work for a day and gather enough FOMO-inducing Instagram content to fuel you for the whole month.
When you arrive, you'll step into the light-filled coworking zone that could easily snag a two-page spread in some gorgeous interior design mag. There's a mix of seating spaces to suit how you want to work, plus private meeting rooms, call booths and a podcast recording studio, all finished with seriously stunning decor. Get seated at a large communal table by the open windows, cosy up on the comfy inbuilt bench with round terrazzo tables or slouch to your heart's content on one of the tan leather lounges—either way you're just a few steps away from the inhouse cafe and juice bar. After settling on one of those large communal tables, that's exactly where I headed.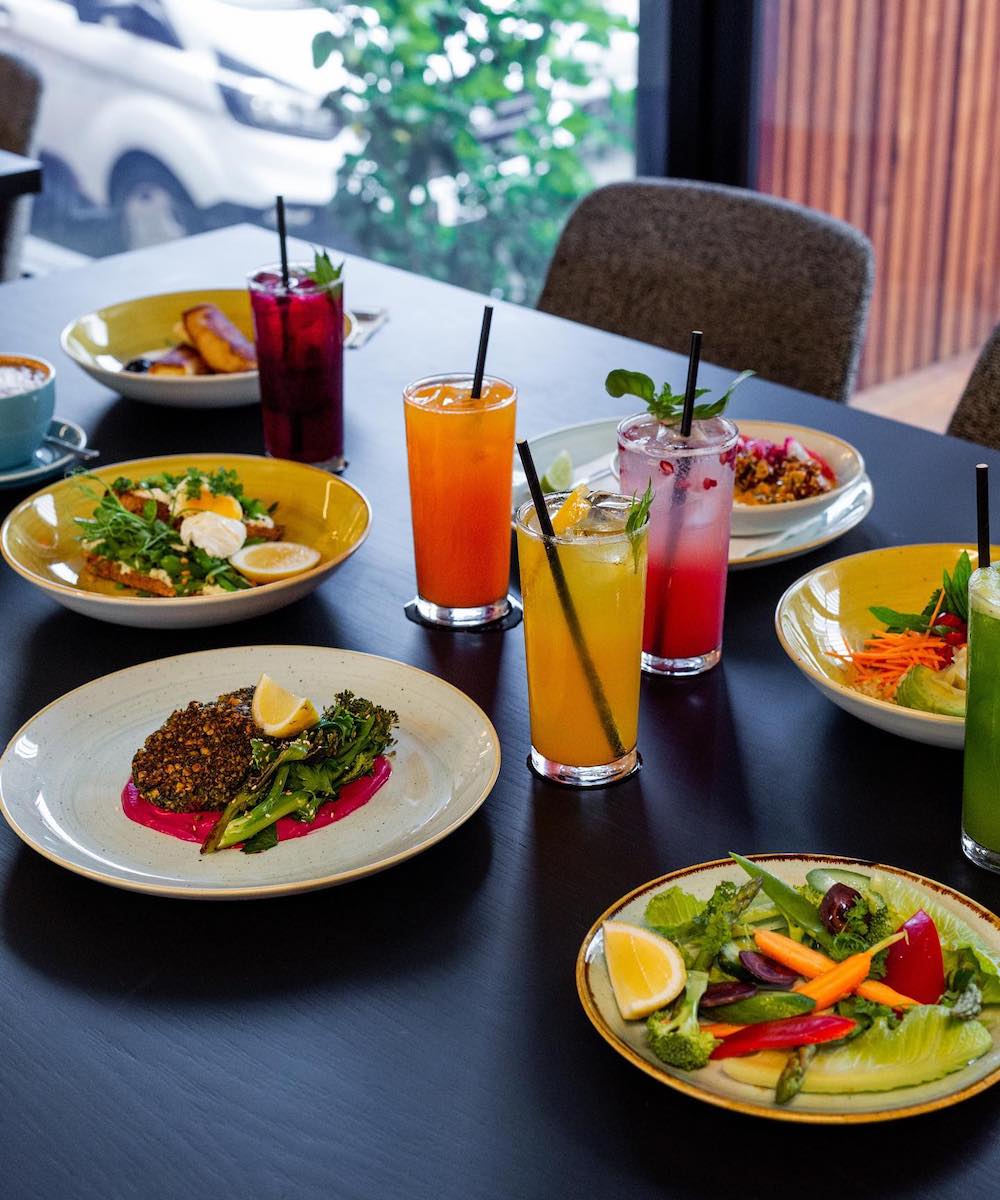 The cafe serves up a selection of nutritious breakfast and lunch options—think eggs your way, avocado toast, tofu bowls, salads and soups—alongside barista coffee, matcha lattes, healthy smoothies, juices, tonics and elixirs. Plus, there's also a water station where you can fill up a glass with sparkling/still water and even throw in a lemon wedge and sprig of mint if you're feeling fancy. Over the several days I was here, I sampled about 70 per cent of the menu and was genuinely blown away each and every time, but the rotating salad special with added chicken was the real MVP in my books. I also loved the fact that they remember your name, deliver it right to your desk and take the dirty dishes away when you're done. It's all in these little personal touches.
To break up your day, you can head downstairs to check out the wellness side of Vitality House. The whole floor feels like stepping into a luxe day spa. Relaxing music, dimmed lights, amazing aromas, complimentary herbal tea, a cosy lounge…do I really need to go back to work? Explore a little further and you'll find three movement studios, a meditation room, ice baths, infrared saunas, and steam therapy, plus, a community of wellness professionals on hand too that you can book time with whenever you need.
While I failed to make the 7am pilates class, I was able to give one of the midday breathwork sessions a go. After the 45-minute guided class I practically floated back to my laptop—pushing through the afternoon with renewed focus and energy, unlike the usual crash I'd be experiencing at home after my third trip to the pantry.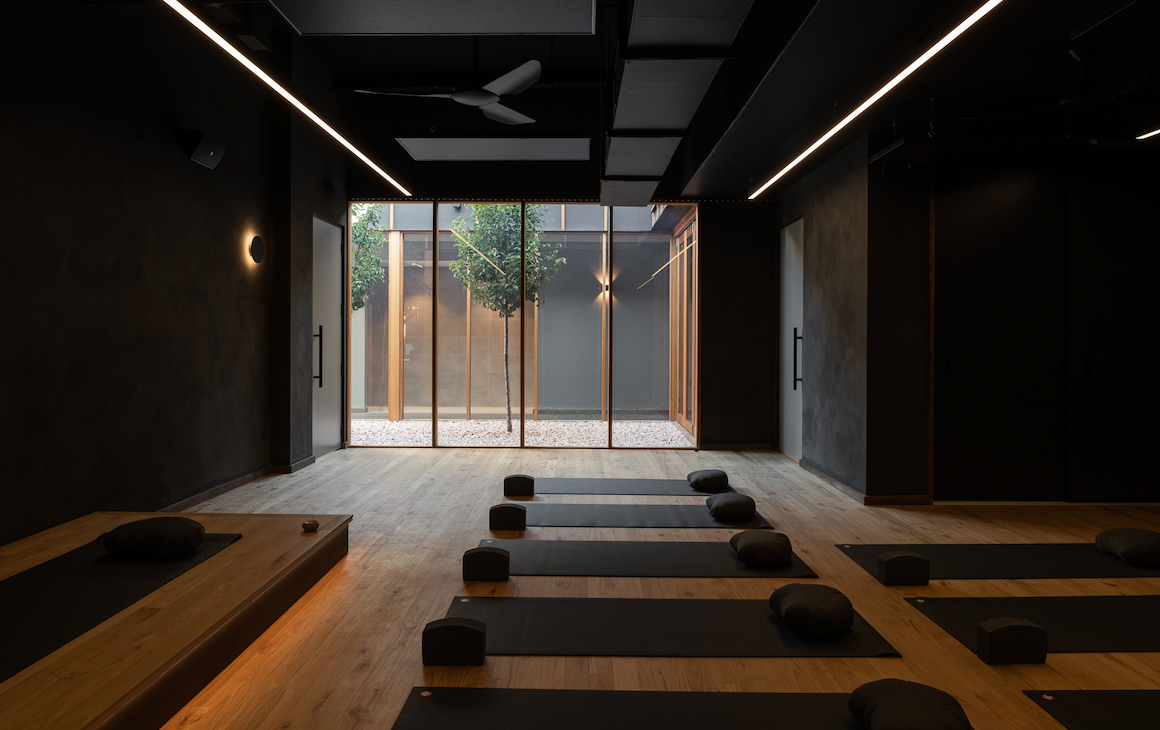 If you'd prefer to get a good sweat on, you can change into your activewear and sneak in a workout. The private, members-only gym is equipped with high-end cardio machines and a well-appointed weights room, so you'll have everything you need minus all those sweaty gym junkies that normally hog every piece of equipment. Afterwards, you can freshen up in the showers and change rooms which are stocked with Mr Smith hair care, hairdryers, straighteners and more before gliding back to work or out for the evening.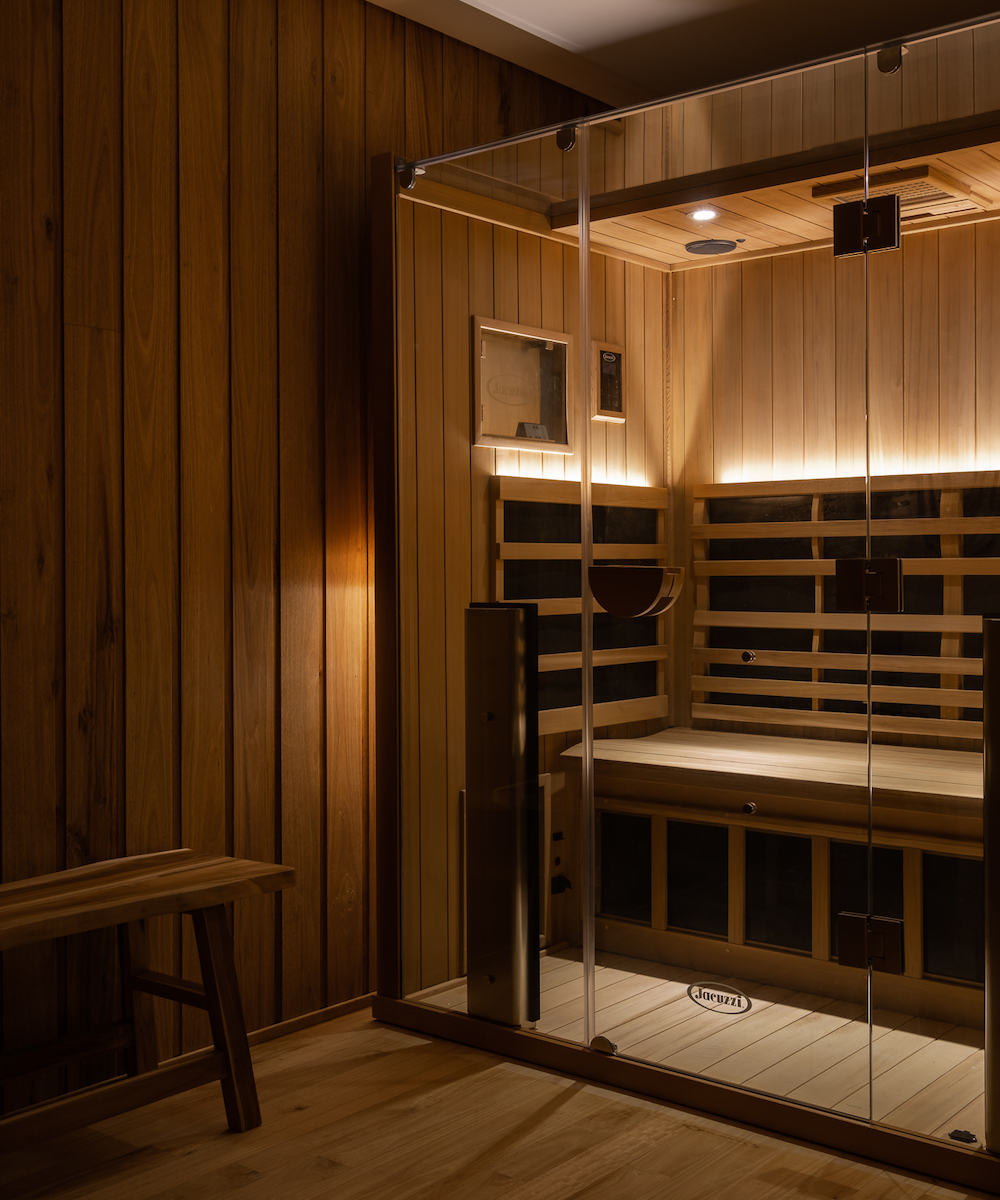 The girls have truly nailed the ideal working wellness sanctuary. Once you've decided that this is in fact the office, gym, pilates studio and morning coffee spot of your dreams (because it is), the $1000-odd monthly fee may not seem as steep. After all, no more pilates class costs, gym memberships, sauna payments, $100 yoga bundles, pay-as-you-go spin classes or working from home in the office with no natural light that you said you'd "revamp" 10 months ago. The cherry on top of all of this is your Vitality House membership costs could well be tax-deductible too.
Convinced yet? Head to the website to scope out trial and membership options and book that one-on-one with your boss to convince them that this in fact the smartest way to boost your productivity.
Image credit: Supplied