From rugged coastlines and turquoise waters to untamed wilderness and lush mountains, Tasmania is bursting with off-the-grid beauty begging to be explored. Hike in World Heritage-listed forests, stargaze on deserted beaches, skip between waterfalls.
Get ready, it's time to escape the city and let your wild spirit run free.
Strahan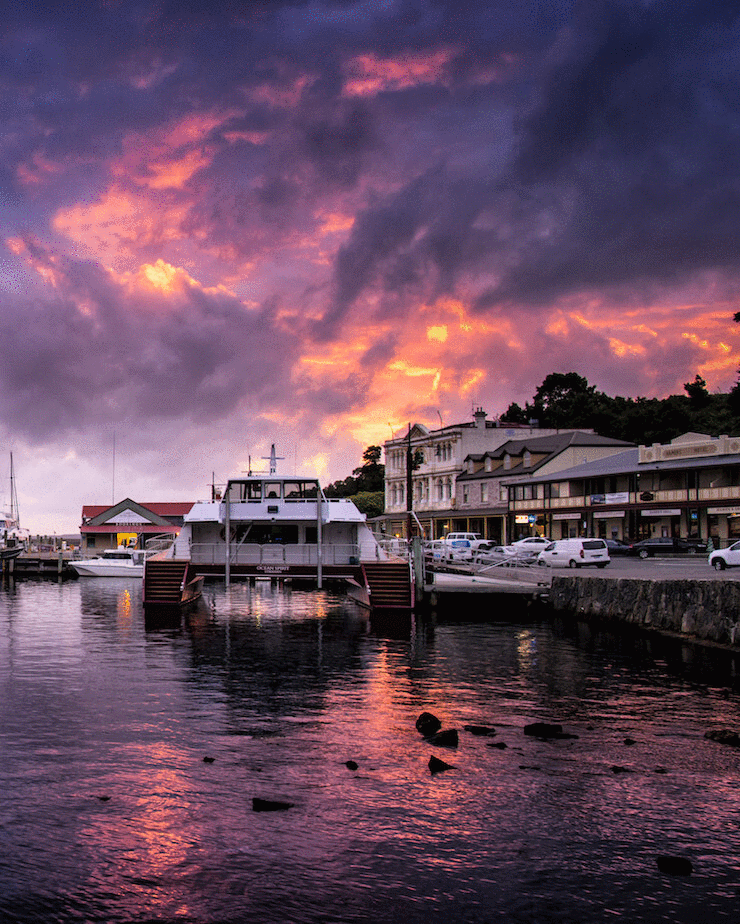 Perched atop cliffs overlooking Macquarie Harbour on Tasmania's West Coast is your dream stay. The luxury Wheelhouse Apartments are fully equipped with everything you could want or need, including stunning floor-to-ceiling glass walls offering unparalleled views of the glistening harbour (a body of water that is five times larger than Sydney Harbour). The apartments are perfectly positioned with the best of Strahan's beauty at your fingertips. Spend your days exploring Hogarth Falls, a peaceful bike ride or 50-minute hike through the rainforest and along a platypus-inhabited creek. Be sure to also hike to the suspension bridge at Tasmania's highest waterfall, Montezuma Falls. Once night falls, enjoy world-class seafood at Hamer's Hotel before returning to your luxury stay for a nightcap or two.
Mount Arthur
Located a 35-minute drive from Launceston and just 10-minutes from the sleepy village of Lilydale, an off-the-grid-escape to Mount Arthur will warm the soul. First, check into your luxury eco-accommodation, The Container. An architectural treasure built along the slopes of Mount Arthur, this repurposed shipping container is decked out with recycled materials and locally-crafted contemporary decor. From the organic luxury linen and towels to the breakfast hamper and bar stocked with fine Tasmania wine and beer, it's clear this place has ambience on lock. Outside, a rustic claw foot bath sits amongst the greenery overlooking rolling hills and mountains. Fill your days exploring Lilydale, boozy cellar doors, hiking Mount Arthur, or snuggle up next to the fire with a novel in-hand. At sunset, fill the outdoor tub with bubbles, light some candles, arm yourself with a wine and soak up the views. Pure bliss.
The Tarkine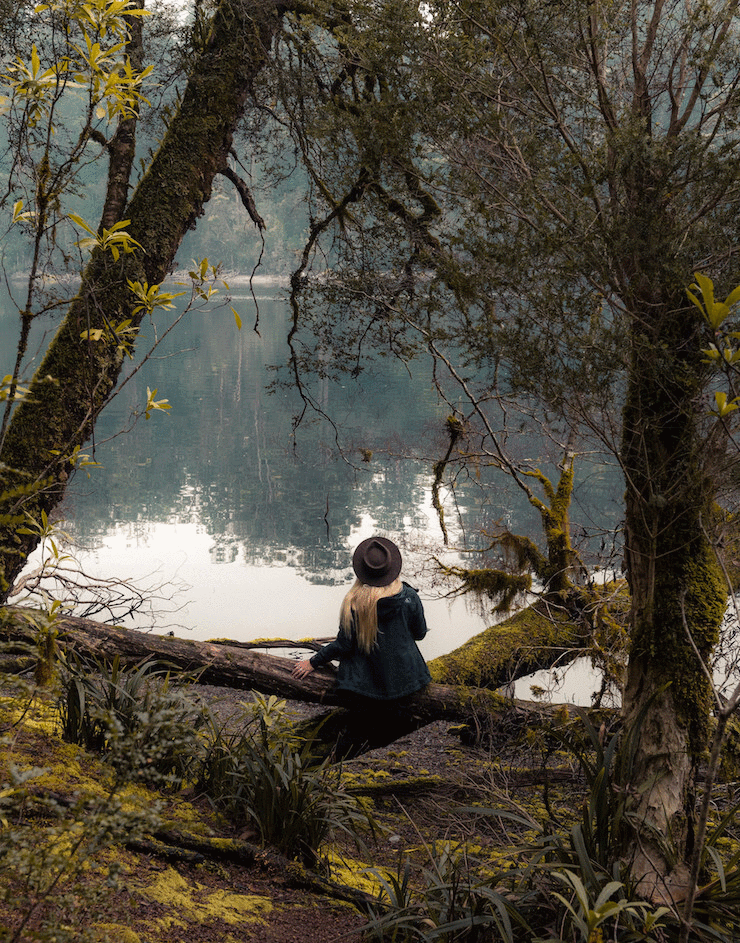 In the Tarkine rainforest and on the bank of the Pieman River, Corinna Wilderness Experience is a chance to unplug and unwind. In what was once a gold-mining town, the old pub has been restored and miners' cottages have been renovated into cosy, eco-friendly accommodation. Spend your mornings trekking through lush rainforest or hire a kayak for an intimate exploration of the river. Add an Arcadia II river cruise to your itinerary for a unique perspective of the Pieman River. Each night, pause on your private verandah with a whisky in-hand. Here, in remote and natural beauty, you'll feel time stand still.
Freycinet Peninsula
Located on the east coast of Tasmania, Freycinet Peninsula is home to the majestic pink granite Hazards mountain range, secluded bays, white sandy beaches, bird-filled lagoons and beautiful Wineglass Bay. All in all, this slice of pure Australian paradise is where you need to head for a true off-grid adventure. On the four-day, eco-certified Freycinet Experience Walk, walk the length of Freycinet Peninsula, including the iconic Wineglass Bay and uninhabited Schouten Island. As night falls, you'll dine on freshly prepared Tasmanian produce before resting your head at the sustainably built Friendly Beaches Lodge. Here, you can totally unplug and unwind.
Pack your bags, it's time to travel south for a life-changing off-the-grid escape to Tasmania. This is where your wild spirit runs free.
Image credits: Tourism Tasmania, Jason Charles Hill, Sylvia Yang, Samuel Scrimshaw, Stu Gibson, Rob Burnett, Pete Harmsen, Jess Bonde, Sarah Island image supplied courtesy of RACT Destinations.