Raffles Hotel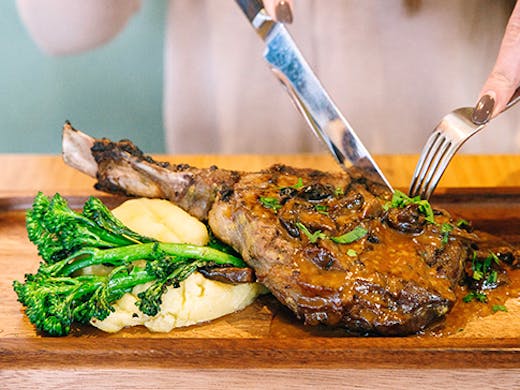 The Verdict
The Raffles Hotel that we all know and love from our uni days is still standing strong, but with a fresh feel that will make you want to kick your A into G and get down to Applecross every single night of the week.
Since its dancehall days back in the 1800s (that's right, this place was built in 1896!) it has seen everything from the jazz age through to the rock and roll phase of the 80s (if only walls could talk amiright?) and now, after undergoing some serious refurbs it's fresher than ever with just the right amount of old-school charm.
While you might remember half-price pizza on Wednesday nights, you might be surprised to hear The Raffles has plenty more on offer for those of us who graduated long ago and feel old at the mere mention of student night. On Thursdays, you can get a dozen oysters for $32 and 25 to 40 per cent off bottles of champagne, or for the meat eaters out there, choose your preferred steak—may we recommend the 400g 100 day grain fed rib eye cutlet—and you'll get a glass of red or a pint of beer on the house. You couldn't get further from your uni days if you tried!
Friday at The Raffles is all about happy hour—half price wine, beer and first pour spirits from 5-6pm—and old school tunes. But you'll never guess what it is we're so excited about… Street Food and Salsa every Tuesday! From braised beef shin tacos to traditional coconut ceviche, The Raffles have got this South American street food thing down to a fine art. Once you've got some food, grab a jug of liquid courage—AKA Aperol Spritz—and drink up before the salsa class begins.
If you just want a good ol' feed, head to the restaurant any night of the week and check out the prawn tortellini, the burger or one of those famous pizzas. Whatever it is you're looking for, the crew at The Raffles will be able to sort you out.
Image credit: Nancy Hanna
---