Angove Street Collective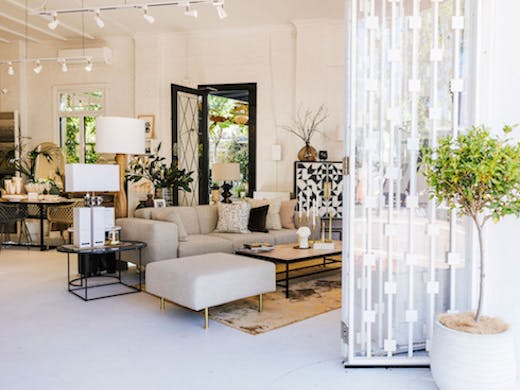 The Verdict
If you're looking for some quality handcrafted items to make your home feel that little bit more special this year, the stylish North Perth arts hub, Angove Street Collective, is just the place for you.
The beautiful store is home to a cool collective of small retailers, who all share a common aesthetic of rustic refinement, showcasing everything from homewares, furniture and gifts, to rugs, artwork and clothing that are all innovative, stylish and made to last.
Owner of the Angove Street Collective, Greg Baker, designs and produces many pieces of furniture in-house, which are displayed throughout the dreamy store. His tiled coffee tables, dining tables and bars, and lovely soft couches are super popular, and it's not hard to see why.
At the moment, you'll also find beautiful pieces from mindful fashion label Neighbourhood Store, and jewellery brands like Kake and Bianko in store too.
Looking around the gorgeous light-filled building, it's easy to forget that the Angove Street Collective was forced to close up in 2020 after a devastating arson attack on the building next door sent the space up in flames—we're beyond thankful to see them finally back in full swing!
Whether you're in the market to buy or not, it's definitely worth dropping by for a peek at all the beauties on offer. It's also the perfect excuse to pull into Stomp for a quality coffee and bite to eat afterwards.
Image Credit: supplied
---