Art Base Equipment Hire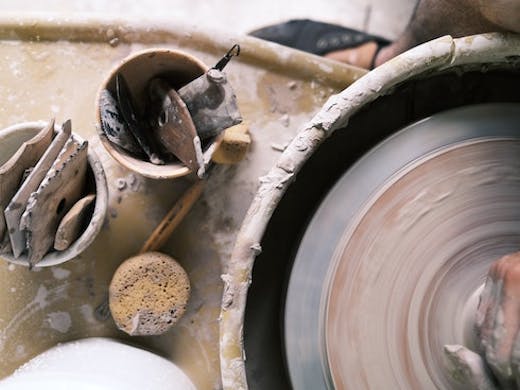 The Verdict
If, like us, you've found this whole pandemic thing has meant more time at home and less time galivanting around the globe, you've likely realised just how important it is to fill your time with hobbies you genuinely love. It's why we're such big fans of Art Base, a cool new Perth company that is helping connect DIY-lovers with professional equipment at a fraction of the price it would cost to buy.
With serious gear like pottery wheels, rug tufting guns, industrial sewing machines and more all on offer, you can step up your DIY game without committing to the real deal just yet. Whether you're already taking classes and want to practice at home or just keen to try something new, Art Base is a surprisingly affordable way to flex your creative muscles.
Your equipment hire includes drop off and pick up and comes with all the instructions you need, including access to video tutorials that help explain exactly how to use your new tools. And with hire costs starting at as little as $35 dollars for a whole week (cheaper than most DIY classes out there), we reckon it's a no brainer for anyone wanting to dip their toes into a new creative hobby.
Image credit: Taylor Heery
---