Bill's Bar & Bites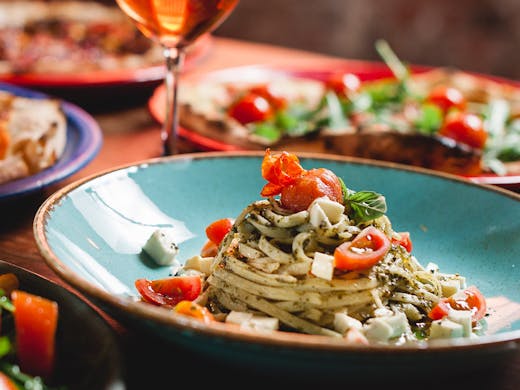 The Verdict
Undoubtedly one of Perth's go-to date spots, the dim-lit and vibing Bill's Bar & Bites boasts a speccy food and drinks menu that will make it hard not to over-order (if there's such a thing).
You can expect all your fave drinks and more with their extensive cocktail, beer, wine and spirits menus, plus pub grub classics with an epic twist.
If you love a bargain, you'll be pleased to hear that Bill's is delivering the goods with pizzas and pints Mondays and Tuesdays, parmis and pints on Wednesdays, and pasta and pints on Thursdays, all for $20 (and you can interchange the pint for wine if you so choose). Bill's also does happy hour every Monday to Friday from 5pm to 6pm with drinks starting at just five bucks. But the fun doesn't stop there, Bill's is also rocking some awesome weekend specials with a $25 special that includes four sliders and four schooners.
Image credit: Bill's Bar & Bites
---