Blasta Brewing Co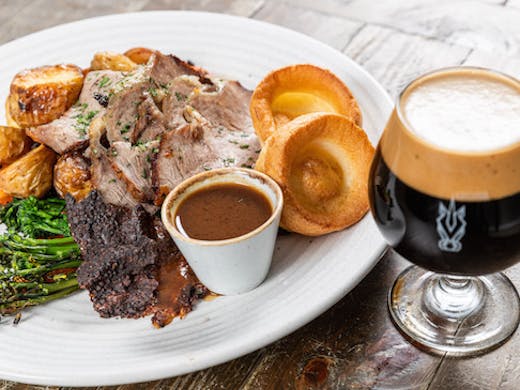 The Verdict
Open from morning to midnight on the daily, Blasta Brewing Co in Burswood is all about globally-inspired beers (the word 'Blasta' itself comes from Scottish Gaelic, meaning 'delicious') and classic pub food.
Speaking of pub food, this winter Blasta is bringing out the big guns with their Sunday roasts with mulled wine or dark beer—a Blasta Nitro Stout or Imperial coffee stout, if you want to get specific. Think roast beef, chicken or pork with a massive Yorkshire pudding, roast potatoes, cauliflower cheese croquettes, horseradish cream, root vegetables, lashings of gravy and some greens for good measure.
If you're more into breakfast, tackle the big breakfast Yorkshire pudding with layered Scottish square sausage, black pudding, smoked bacon and a poached egg. It's available all day long so there's no need to wake up early for this one.
They've also installed a huge indoor fire pit so you can get really cosy, no matter what the weather looks like.
At Blasta, the more the merrier, which means dogs are welcome too.
Image credit: Elle Borgward
---
You May Also Like
Bakeries & Delis
Highgate, WA
Located directly across from Hyde Park on William St in Highgate, Chu Bakery is…
Bars & Pubs
North Fremantle, WA
North Fremantle has just scored a cracking new neighbourhood bar from co-owners…