Cafe Freeariello By Bri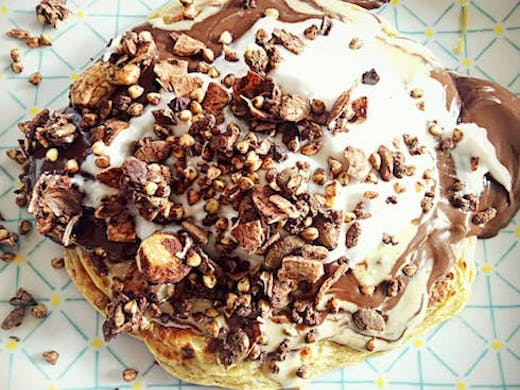 The Verdict
On a quiet street in suburban Fremantle is this quirky vegan spot, Cafe Freeariello by Bri. Owned and operated by husband and wife Fabrizio and Cristina, the food here is all vegan, mostly gluten free, and truly delicious. With sweeping views across the trees from the huge balcony, it's easy to see why this cafe is such a lovely summer spot.
The food is divine for vegans and non-vegans alike; each recipe is carefully thought out, and provides classic Italian dishes with a tasty twist. We're especially big fans of the gluten free tiramisu pancakes, made with homemade cashew mascarpone and coffee sauce.
For something a little more savoury, try their deliciously airy homemade focaccia, followed by the oven-baked then pan fried polenta with a new cacciatore sauce. Yes, it is just as good as it sounds (if not better). Head down for their new winter menu, which includes a breakfast risotto and gluten free gnocchi with pumpkin, pepitas, and homemade vegan parmesan. Bellissimo!
Image credit: Cafe Freeariello by Bri
---
You May Also Like
Bars & Pubs
North Fremantle, WA
North Fremantle has just scored a cracking new neighbourhood bar from co-owners…
Bakeries & Delis
Highgate, WA
Located directly across from Hyde Park on William St in Highgate, Chu Bakery is…