Chilli Couture Pure Hair Indulgence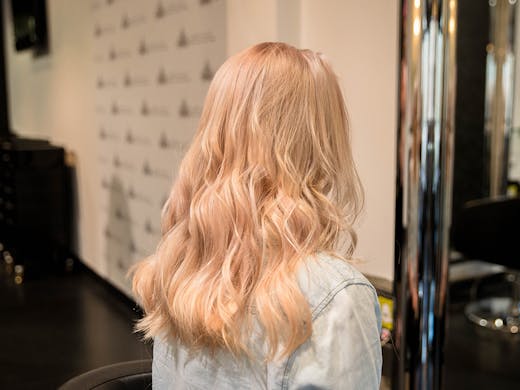 The Verdict
High-end cuts and colours, hair extensions and perfectly crafted up-dos are the name of the game at Chilli Couture Pure Hair Indulgence, a multi-award-winning hairdressing salon in Perth.
One of Perth's best hairdressers, Chilli Couture owner Rachel Walker really knows her stuff—in fact she's got more than 27 years' experience in hairdressing which has built her a steady base of clients that can't get enough of her hair know-how. And she's not all there is to write home about—all of the stylists at Chilli are super skilled with the scissors and have a whole lot of experience under their belts, regularly taking part in training to ensure they remain at the top of their game.
Nakia is your go-to for all things colour, from colour correction to colour removal and bright fashion colours, Tom specialises in high-end colour work, foil blends and glossing (he's also a whizz when it comes to cutting curly and short hair), and Rachel Hall is a pro when it comes to ombre.
Experts in fashion cuts and colours (and when we say colours we mean pretty much every colour under the sun), the crew at Chilli Couture understand how annoying it can be waiting for hair to grow out which is why they offer expertly applied hair extensions, braided weaves and hair tapes made with only the best human hair (including some of the finest European hair...fancy).
Chilli Couture has also got all your needs covered when it comes to weddings, plus they'll take your locks from drab to fab with their range of treatments (including Keratin).
You won't find any parabens or sulphates here folks, Chilli Couture is a 100% vegan salon. Every product used on your noggin is plant based, biodegradable and carcinogen free—even the milk in your coffee is plant based, proving you can be environmentally conscious and fashionable at the same time.
Luxurious and exclusive, the salon is decked out in white and black. From the minute you park your tushy in a comfy armchair you'll be treated to the finest hair service imaginable, complete with relaxing head massage at the very comfortable basin and an indulging glass of wine (or coffee if that's more your jam), before leaving with the best head of hair ever!
If you're looking for some inspiration for your next cut or colour, check out Chilli Couture's Instagram account, you'll be booking an appointment in no time at all!
Image credit: Elle Borgward and Nancy Hanna
---