Chu Bakery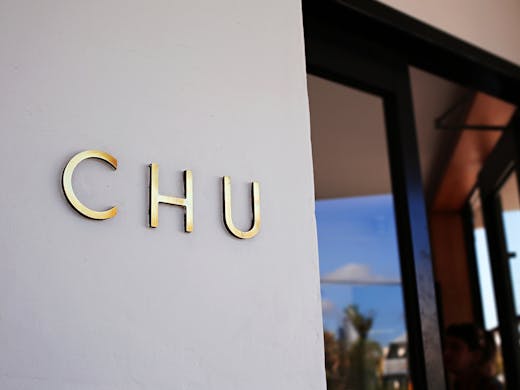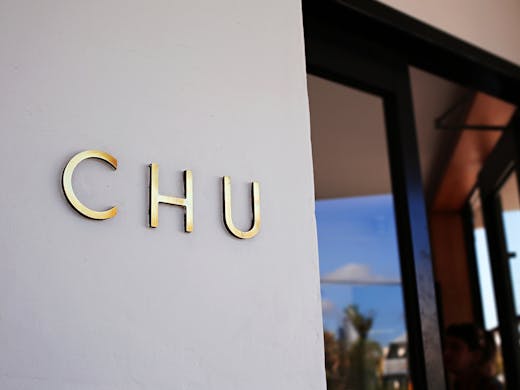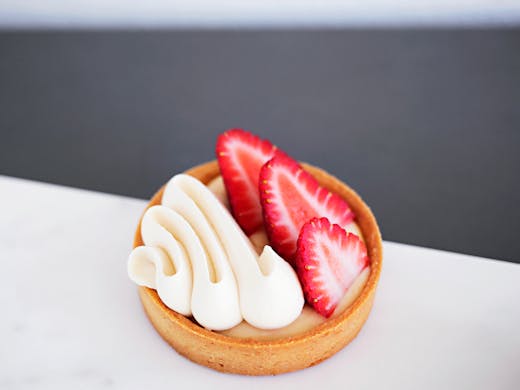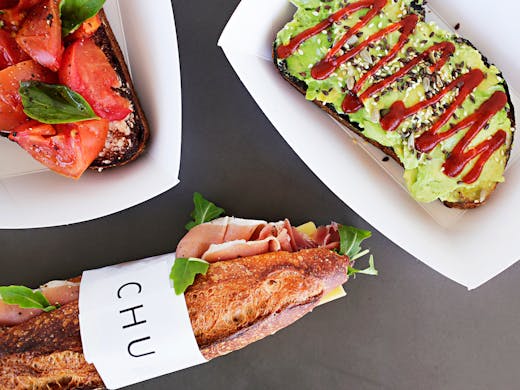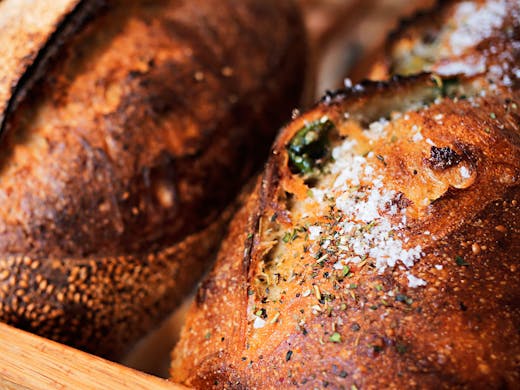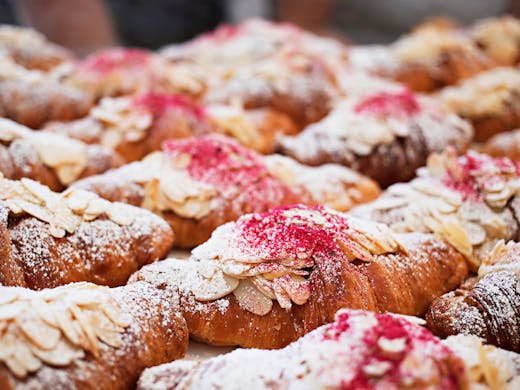 The Verdict
Located directly across from Hyde Park on William St in Highgate, Chu Bakery is the ideal spot to pick up a little baked treatie and coffee before strolling down to enjoy it picnic style.
With baked goods this incredible, the lines are inevitable. But don't fret when you see the mass of people stretched down the street, it moves pretty quickly.
Once inside grab a coffee and a super cute sweet treat. The cabinet is always overflowing with beautiful croissants, danishes, choux pastries, doughnuts and more that will blow you away with every bite.
If you're after something more substantial, don't pass up the opportunity to enjoy a fresh baguette or a nice thick piece of takeaway toast with toppings like hummus, cucumber and chilli, or smashed avocado, whipped feta and sriracha sauce. Then go ahead and add on a loaf to make more at home.
Whatever you walk out with, we guarantee you'll be back.
Image credit: Elle Borgward
---
on U:L By You
Bakeries & Delis
All people seem to go on and on about these days is doughnuts (guilty), and we get it, they're dayum good. But you…
Cafes
Ready to smash down some sweet doughies? We've rounded up 10 of Perth's best doughnuts.
Restaurants
The importance of a good dessert in rounding out a meal cannot be overstated.
Cafes
What started as a millennial brunch fad has become about as Australian as Vegemite. So unless you want to be deported, you better get on to…
Cafes
You knead Australia's best doughnuts in your life and your belly.
Cafes
​While we understand the benefits of adulting (clean clothes, fewer hangovers and more home cooked meals are all great), sometimes…
Restaurants
The dip to end all dips. Hummus is more than the delicious starter that we can't get enough of—it's a way of life. As the…
Cafes
All people seem to go on and on about these days is doughnuts (guilty), and we get it, they're dayum good. But you…
Cafes
I'm the first person to admit that there's nothing better than a good ol' poachie on toast in the morning, but every once…
Cafes
You all know breakfast is the most important meal of the day (old news!!) but you're busy creatures, trying to fit in a heap of social…
Cafes
If you haven't seen matcha lattes, matcha ice cream and matcha just-about-everything appearing in front of you all over Perth lately…
Restaurants
Calling all cheapskates, we've done the delicious dirty work for you and pulled together the best dang list for all of your cheap…
Cafes
Highgate has got to be one of the most popular eating and drinking neighbourhoods in Perth. You'll often find lines out the door at…
Food & Drink
Spring is the perfect time for a picnic and Perth has some pretty epic picnic spots, not to mention delicious food options to bring along…
Cafes
Us Perthians will travel surprisingly far from home to cure our miserable morning mood with delicious breakfast eats ­and this roadmap…
Cafes
New kid on the block, Chu Bakery, is keeping it simple, classy and to the point in their little corner shop which has already been…