Darling Darling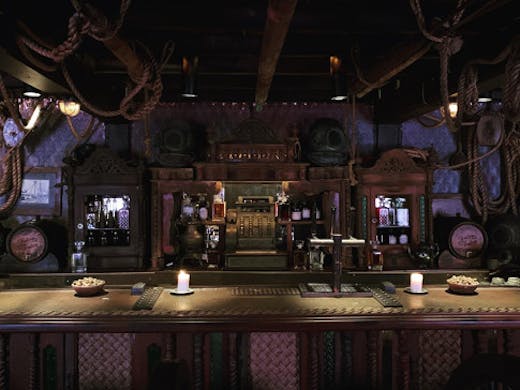 The Verdict
Darling Darling has been three years in the making, but the wait was definitely worth it.
Redesigned by world-renowned bar designer Ashley Sutton, Darling Darling is based on a seafarer's tipple spot from the 1800s, for weary sailors who spent years at sea travelling from overseas to Fremantle.
Located in the old Sadleirs building in Henry Street, Darling Darling will have you feeling like you're legit sipping a G&T below the deck of a ship. And really, who doesn't want to sip on a G&T below the deck of a ship?
Just a few small steps from the docks, the venue is the perfect choice for a pirate-y gathering spot, with its limestone walls and original timber rafters, beams and flooring. Instead of grog though, you can sip on a straightforward selection of gin, rum, cold beer, oak-soaked Negronis and delicious Old Fashioneds.
Bar snacks (i.e. peanuts still in the shell) are free and their empty shells are unceremoniously scattered across the floor (we expect nothing less from a notorious pirate hangout, to be honest).
So whether you're a scallywag or just someone in dire need of sipping a drink behind an impressive, old-school nautical-themed background, one thing's for certain: you'll have to actually to get yourself to Darling Darling and see it to believe it.
Image credit: Ashley Sutton
---