Dumbo Gelato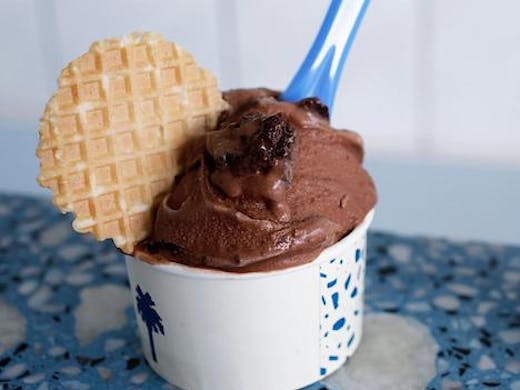 The Verdict
If the nautical-coloured poolside tiles and ocean-inspired design flow aren't enough to catch your eye on Scarborough's brand-spanking-new Esplanade strip, then maybe this will—Dumbo Gelato comes bearing a fresh, daily-made menu of the decadent Italian dessert from the brain-team behind epic eatery and boozy venues, El Grotto and Si Paradiso.
Ignite your taste-buds with cult-favourites; vanilla honeycomb, pistachio, and mango, or dive in deep with some classic Australian flavours like pavlova, Milo milkshake, and lamington. Those looking for something gutsier can opt for one of many boozy options, or go out on a whim and try the salted caramel inspired cheese and vegemite treat—the love child of mascarpone, cream cheese, and salty vegemite.
From celebrating organic Margaret River milk and seasonal fruits as well as covering vegan, gluten-free, organic and sugar-free alternatives that don't skimp on taste, it's safe to say that Dumbo Gelato is a front-runner on the gelateria scene that quite literally provides the goods.
Image credit: Dumbo Gelato
---