Ethos Deli + Dining Room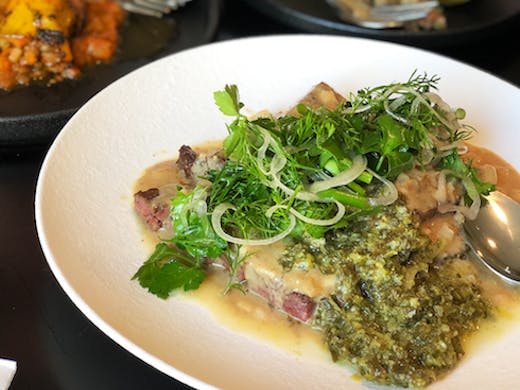 THE VERDICT
Brought to you by Melissa Palinkas and Susan Whelan, the power duo behind Young George, Ethos Deli + Dining Room is a fresh take on a New York-style deli paired with Eastern European dishes inspired by Melissa's heritage.
The idea behind Ethos is simple—good food, inspired by traditional recipes, plated with a zero-waste approach. Ethos is all about preserving and finding a use for every part of the ingredient they use, using compostable packaging and recycling whatever they can. Good food and a low carbon footprint? Ethos gets a big tick of approval from us.
When you head to Ethos, go hungry—there's not one course you'll want to miss. Our recommendation? Head there with a group, peruse the menu with a drink in hand and order as much as you can. After having a taste of what's on offer, we guarantee you'll be hanging out for more.
Image credit: Anna Franklyn
---