Fields Of Vincent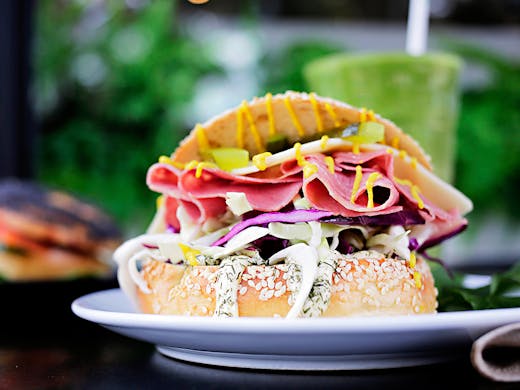 The Verdict
Taking up humble residence in Mount Hawthorn, Fields of Vincent is the bagel house we've all been dreaming of. Since 2017 they've been serving up a gourmet selection of all kinds of bagels, accommodating those after gluten-free, vegan and vegetarian options. Our favourites have to be the avo and cajun chicken bagels—they're like pockets full of goodness that will fill you up without leaving you in a food coma as you head back to work.
Alongside these healthy eats, you'll be spoilt for choice with their generous array of superfood smoothies (the Green Warrior, loaded with spirulina, coconut water, lemon juice and a variety of greens is 'that' green juice you've been searching for), coffee brewed to perfection and a cabinet full of raw treats.
With their fresh take on the art of the bagel in conjunction with calming, modern interiors, warm staff and cucumber water on tap, it's safe to say that Fields of Vincent has made their mark on Perth's cafe scene—those yet to pay them a visit are seriously missing out.
Image credit: Elle Borgward
---