Filament Cold Brew Coffee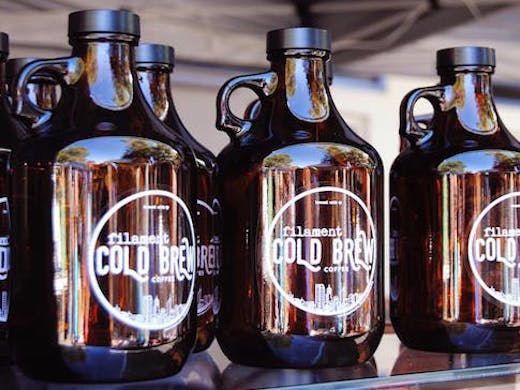 THE VERDICT
The guys at Filament Cold Brew Coffee might just be serving up the best nitro cold brew in all of Perth! Starting the company from one of the founder's man caves at home, these guys are now regulars at the Mount Claremont Farmers Markets so you can get your fix every Saturday morning, and they also appear at a few other markets around Perth from time to time.
While you can't get the nitro cold brew from anywhere but their stall at the moment, they do stock their regular cold brew in a few spots around Perth including Natures Harvest, Bang Bang Coffee, Kakulas Brothers, Kakulas Sisters, Baby Mammoth and more.
This month, from 16 June, they are running one heck of a cocktail competition with a few of our fave Perth bars. The clever cats at Baby Mammoth, Dominion League, Dainty Dowager and Late Night Valentines will each be making their own cocktails with the cold brew, so all you need to do is get to each spot and give them a try!
Image credit: Filament Cold Brew Coffee
---