Get Chunky | Mount Lawley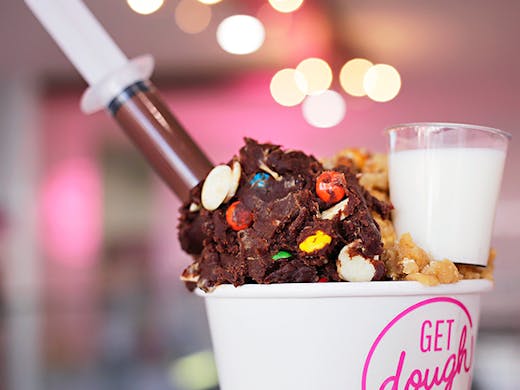 The Verdict
If you're searching for New York style cookies in Perth, then Get Chunky in Mount Lawley is the answer to your prayers. You'll be hard pressed to choose between the s'mores inspired choc chunk, the PB and chocolate and the coffee infused white choc chunk, but don't discount the oatmeal and raisin—with shredded coconut and deliciously sweet raisins, this will win over even the biggest sweet tooth.
If you're after something fancier than a plain ol' cookie, grab one of their stuffed cookies—they come complete with a syringe full of deliciousness like dulce de leche or Nutella—or their ice cream sandwiches. They've also got nitro cold brew on tap if you're in need of a caffeine hit.
Speaking of coffee, you might be interested in Perth's sweetest happy hour deal. We're talking $2 regular coffee or $3 large coffee when you buy one of those delicious cookies between 10am and 12pm every day of the week. Go on, you deserve it.
Find all the details for Get Chunky in East Victoria Park here.
Image credit: Emma Bryant
---