Gnocchi Gnocchi Boys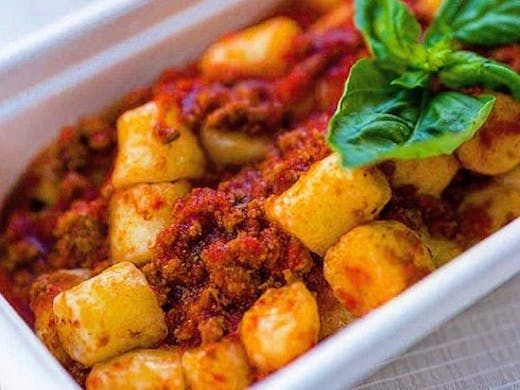 The Verdict
Welcome to the gnoccheria! Gnocchi Gnocchi Boys in Scarborough is for everyone who loves to spoil themselves in the form of heavenly little dumplings, made with amore. They're guaranteed to keep you coming back for more and make you feel like you're on a sweet vacay in Italy.
Still not convinced? Fear not! The massive selection of sauces to go with your little slice (or should we say dumpling?) of Italy will have you hooked. Choose from nonna's OG napolitana, blue cheese, carbonara, or if you're feeling a little boozy they can whip up a vodka glazed chicken sauce.
On top of all this delicioso goodness, Gnocchi Gnocchi Boys pulls out all the stops with a choice of sides including a classic parmi, arancini, and chilli mussels. BRB, drooling. Oh, did we mention there's also pizza and risotto? Seriously, if this isn't enough for you then we don't know what is.
Not vibing with savoury? Easy—they've got you covered with a delightful tiramisu. After all, what would life be without dessert? To top it all off there's a panna cotta on the menu too, in all its wobbly glory.
You can find Gnocchi Gnocchi Boys at 6 Scarborough Beach Road, so schedule your gnocchi adventure now!
---