Goody Twos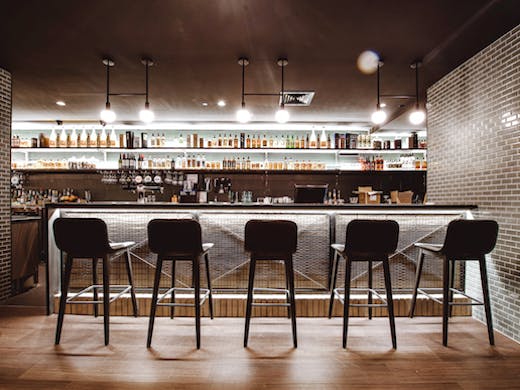 The Verdict
Want to save money off your final bill at some of Perth's best restaurants (including Goody Two's)? Feast your eyes on Urban Feast, the ultimate card for foodies. For just $100 you'll get $500 worth of value and will see you heading to some of the finest eating establishments in town. Find out more about Urban Feast here.
Whether you're looking for an insane collection of Japanese whiskey, a place to dance the night away or some out-of-this-world bar snacks, Goody Twos in Hibernian Place is where you need to be.
Goody Twos comes to us from Perth hospo rockstars Andy Freeman (Varnish on King, Big Bopper and Hadiqa are just a few of his other spots around town), Eamon Sullivan and Scott Bridger (the power duo behind Bib & Tucker and May Street Larder) and if their first venture together is anything to go by, we've got our fingers crossed for many more.
The menu is all bar food but it's far from the average chips and burgers and you'd be more than happy to fill yourself to the brim here. Lucky for you, they've gone and made things easy with their tasting experience. All you need to do is cough up 40 bucks and you'll get seven or eight dishes that will leave you well and truly satisfied, or up the ante with matched drinks for another $35. And if you're a bit strapped for cash (aren't we all?), rest easy: Goody Twos slings $1 dumplings every Thursday from 5 pm – 9 pm and $5 Espresso Martinis every Friday and Saturday from 8 pm – 9 pm.
When it comes to the drinks, Japanese whiskey is the name of the game. Three pages of the five-page drinks menu are dedicated to it so take your pick from anything, from the $16 Matusi 532 Red to the $142 Akashi Cask 8 year sherry matured single malt from White Oak Distillery.
If your Japanese whiskey game isn't all that strong, never fear, their highballs will give you just the taste you need. The Goodys Highball is the perfect introduction to the world of whiskey with Kakubin whisky, lemon and genmaicha—a Japanese brown rice green tea.
Image credit: Nancy Hanna
---