Hello Harry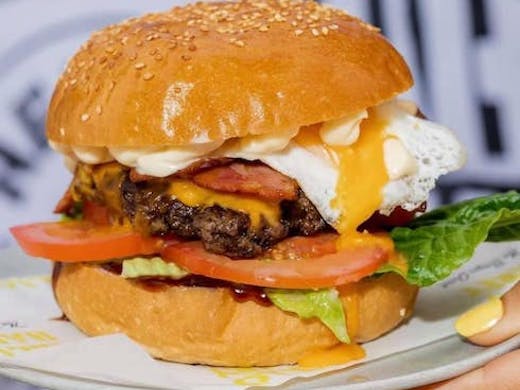 THE VERDICT
After successfully introducing their epic burgers to the east coast, the legends at Hello Harry have finally opened a store in good ol' WA. They've set up shop on Rokeby Road in Subiaco, conveniently close to the train station, and our tummies couldn't be happier. Open for lunch and dinner daily, Hello Harry also pours icy cold craft beers to pair with your feed.
Your mouth will water just looking at the menu—it's filled with so many tasty choices, you'll struggle to choose your favourite. If you're a meat lover, you'll be intrigued by the Big Kahuna, featuring a beef pattie, grilled pineapple and crispy bacon. Or you might opt for a tasty chicken burger, such as the Southern Fried Chicken with chipotle and jalapenos. Lovers of a solid, good quality veggie burger can rest easy, as there are some delish options for you too. Hello Harry has nailed the faux meat pattie, and the Plant Based Burger tastes just like a classic American burger, with pickles, mustard and all the additions you'd expect.
All of this goodness is jam-packed inside a perfectly toasted bun, and despite its beautiful crusty exterior, is still soft and light inside. Combine your burger with a side of chips, slaw or mozzarella sticks (the sweet potato fries with aioli went down a treat) and wash it down with a thick shake or a pint from the tap. Trust us, you're gonna want to rock up hungry.
Image credit: Hello Harry
---
You May Also Like
Bakeries & Delis
Highgate, WA
Located directly across from Hyde Park on William St in Highgate, Chu Bakery is…
Bars & Pubs
North Fremantle, WA
North Fremantle has just scored a cracking new neighbourhood bar from co-owners…