Honey's Bakehouse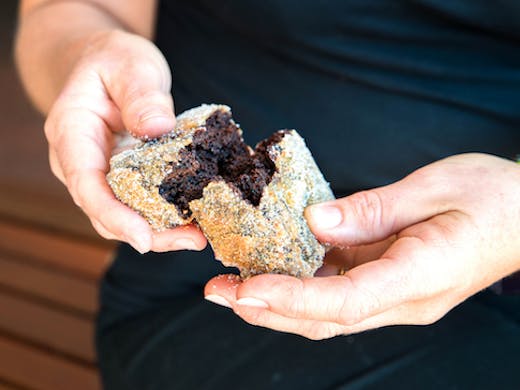 The Verdict
Roleystone's secret gem is, well, not so secret anymore—introducing Honey's Bakehouse. The family owned and operated bakery is turning out jaw-dropping sausage rolls and pies, just ask the happy hordes of Roleystone locals.
If you're into sweets, you'll want to get to Honey's on the double to try the deep fried vanilla slice, or if you like things rich, ask for the deep fried brownie or the Ferrero Rocher cheesecake. They also whip up a delicious creation called the honut—a fried croissant filled with lemon custard goodness (yes you read that correctly) and they even do vegan chocolate croissants.
This place is as good as it sounds, put it on your Hills hit list now.
Image credit: Nancy Hanna
---