Hyde Perth Kitchen + Cocktails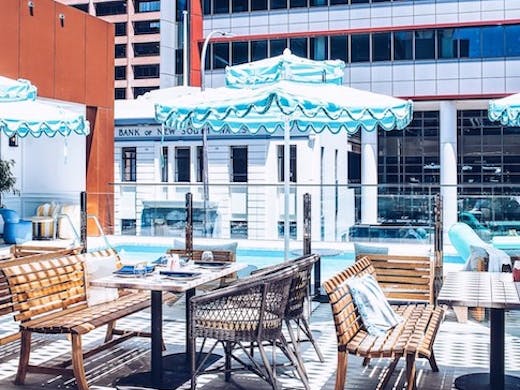 The Verdict
Hyde Perth Kitchen + Cocktails is the perfect warm-weather hangout, thanks largely to the immaculate rooftop vibes and banging pool. So we're pretty stoked to see it finally reopen its doors just as the weather is heating up.
Part of The Adnate, Perth's first Art Series hotel, Hyde Perth comes to us from the US, where renowned hospitality brand Hyde has opened a string of hugely successful, celebrity-adored hot spots. That certainly helps explain the LA and Miami vibes we get when we visit this place.
While Hyde might be from the USA, the menu is clearly inspired by Mediterranean eats. From pizzas and dips to heavier mains and salads, there's something to suit just about any craving, but we've got to make a special mention of the eggplant dip, saganaki and Margherita pizza. With such stunning poolside vibes, it would be remiss of you not to order their signature cocktails while you're here too.
Image credit: Hyde Perth Kitchen + Cocktails
---