HyperLuxe Activewear | Applecross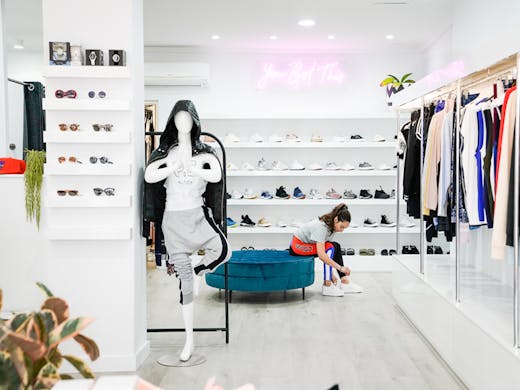 The Verdict
If you haven't stepped your sneaker-clad foot into HyperLuxe Activewear in Applecross, you are living your life wrong.
Home of the coolest athleisure wear on the planet, this shop has everything you need to look good and feel great while pumping iron at the gym or doing sit-ups at Pilates (or even sipping kombucha at a cafe).
This family-owned business stocks all of the best activewear, lifestyle clothing and swimwear from brands like P.E. Nation, Pilot Athletic and Superga. Try on any of their beautiful and functional pieces and you won't leave empty handed.
The friendly team are always on hand to help deck you out in the coolest wears, but if you can't get down there you can always stop by their website to have everything shipped to you with the click of a button.
Keep an eye out for their other stores as well. There's one in North Beach (9243 1864) and one in Dunsborough, on Naturaliste Terrace (0488 005 224). You can check them all out on the Hyperluxe website.
Image credit: Louise Coghill
---