Joe's Juice Joint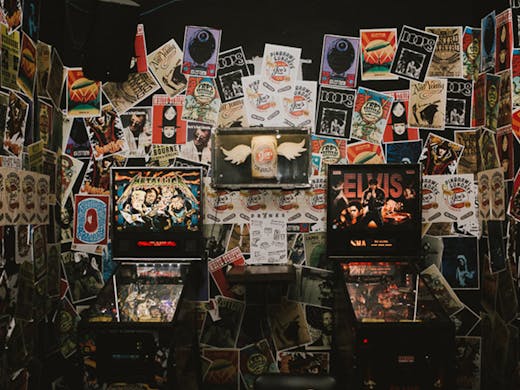 The Verdict
One of Perth's best late night bars, you'll only endure good times at Joe's Juice Joint in Northbridge. This dark and moody underground dive bar is the ultimate den of rock and roll—to give you an idea, there's bras hanging from the ceiling, posters upon posters, pinball machines and very loud music... it's basically like Motley Crue projectile vomited everywhere.
Get acquainted with Joe's tequila, rum or whisky (preferably in the form of a few of their famous pickle backs), and then shove your face in their dirty fries for an out of body experience.
Speaking of an out of body experience, Joe's is dialing up the heat with a special Rum and Milo Tim Tam Slam, available all through winter, and if that doesn't get you droooling we don't know what will.
Image credit: Joe's Juice Joint
---