Juicy Bao Bao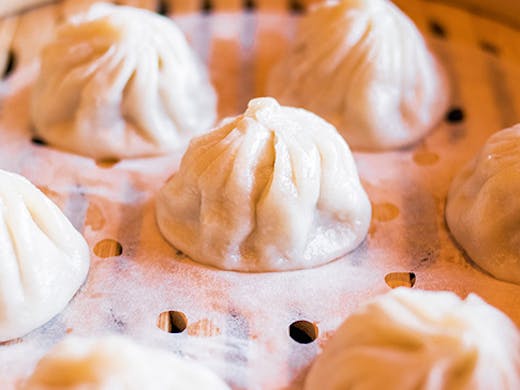 The Verdict
It'll come as no surprise that we're a fan of the dumpling life which basically means, the more dumplings around Perth, the bloody better. Cue the opening of Juicy Bao Bao, just the brainchild of the legends that brought us Authentic Bites Dumpling House and your new go-to for all things pan-fried and friggin' delicious.
This newbie preaches everything about Shanghai-style cooking so you're in for one helluva tasty treat. Basically, these mighty morsels are bigger, better and larger than life and that means you'll need to dress yourself appropriate for the forthcoming food coma (because fried buns and rice clay pots galore). Along with being able to literally watch dumplings actually being born ie. you're in direct eye line with the super talented chefs, this gem is BYO so you're definitely scoring a hectic night of tipple and delish parcels oozing all the deliciousness ever.
And just so you know, you'll probs want to get all up in the mapo tofu as well which just so happens to be a ridiculously off-the-charts dish that even the biggest meatheads enjoy. Yep, think you're not a fan of tofu? Think again.
Image credit: Unsplash
---