Katarina Callegari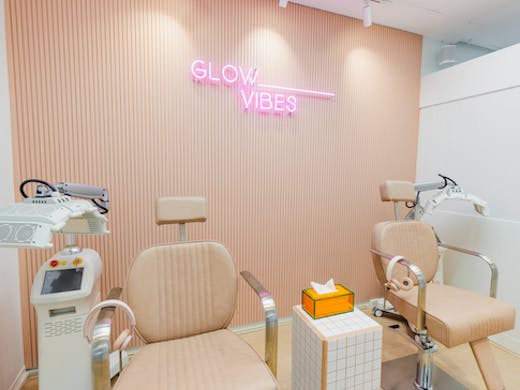 The Verdict
All it takes is one trip to Katarina Callegari's Subiaco studio and you'll have the eyebrows of your dreams. Katarina specialises in feather touch brows, microblading, ombre and henna eyebrows, but will happily work her magic in the waxing and tweezing department too. Being the perfectionist she is, Katarina also can't help but send you home with a few tips and tricks to keep them looking on point between visits.
She's also just opened a new LED Glow Bar within her Subi salon that you'll love. It's the perfect add-on to any brow treatment, with three types of LED lights to choose from depending what type of glow-up you're chasing. Go red for a juicy collagen boost, blue to reduce oil leading to acne, or NIR (near infrared) to reduce inflammation. Whichever you choose, you'll have headphones on hand to ensure you're able to truly switch off and relax in their cute peach-hued glow room.
Prices start at $55 for a one off LED session, but if you're keen to go regularly check out the $89 weekly membership that includes unlimited sessions.
Image credit: Supplied
---