Lukumades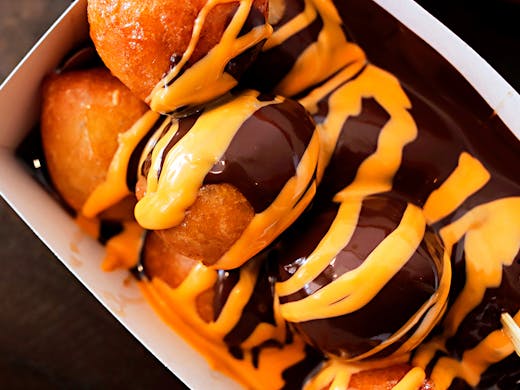 The Verdict
From humble beginnings as a food truck in Melbourne, Lukumades has broken into the Subiaco scene with their amazing Greek doughnuts. They're unlike anything you've eaten before; soft on the inside, crunchy on the outside, and the original Lukumades are vegan-friendly.
Naturally, you'll want to add toppings. Try their white chocolate doughnut covered in crushed Oreos, or the White Nutella Ball with salted caramel sauce. There's even a matcha chocolate topping for those who want to try something a little different. Of course, you can never go wrong with the traditional covered with honey and cinnamon.
You can also get your doughnut balls with various delicious fillings, including chocolate praline or banana cream, and if you're going all out a dollop of ice cream as well. While you're there, pair your sweet treats with Lukumades' own coffee blend, by Sydney's William De Nass Coffee Roasters.
Image credit: Elle Borgward
---