Mel & Co Garden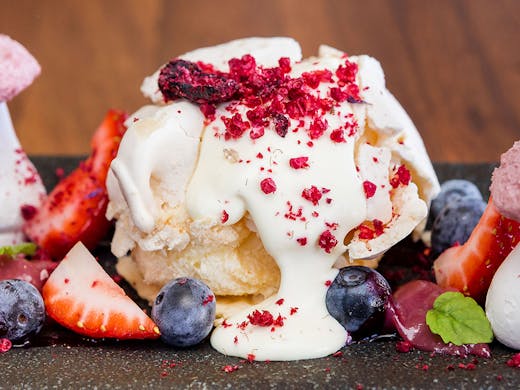 The Verdict
Mel & Co Garden in Nedlands is a, you guessed it, garden-themed restaurant dishing up plenty of delicious Asian-fusion eats and Insta-worthy cocktails.
Sister restaurants to Mel & Co Kitchen in Cottesloe, Mel & Co Garden has taken the menu to all-new levels, and it all begins with the menu, which is about as innovative as they come.
Paying homage to the restaurant's name, it features an adorable illustrated map to guide you through the scenic spots (Instagrammable eats), points of interest (chef's recommendations), experiences (food with a side of theatrics) and discovery destinations (everything that's new), as well as the vegan, vego and gluten and dairy-free options of which there are many.
Our biggest piece of advice to anyone visiting Mel & Co Garden: bring lots of people. The heavier shares are huge and best enjoyed with a crowd.
Image credit: Emma Bryant
---