Melts Gourmet Toastie Bar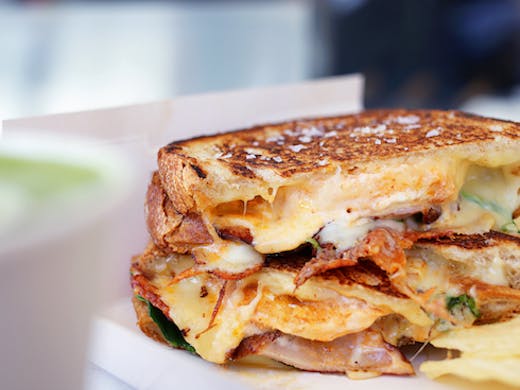 The Verdict
Toasties might just be the best thing on earth, honestly. We're lucky enough to introduce you to Melts Gourmet Toastie Bar, dishing up the finest crispy sambos that Freo has ever seen.
Opening up to the public in early January, everyone's been going in to ease their toastie cravings, brekkie or lunch.
This toastie bar is like no other—they offer savoury eats on sourdough bread and sweet treats on brioche dough. Drool. Think Nonna Peppa's meatball toastie with napolitana sauce and a 3-cheese blend, followed by the S'mores toastie (yes, you read that correctly—Nutella, bickie crumbs and marshmallowy goodness).
Not to mention the little ones, or the 'bambinis', can come along for a Baby Melt or a Happy Little Vegemite. This place just keeps getting better by the second.
Pop down for a delicious bite Monday—Friday from 7:30am 'til 3pm, and Saturday from 8am 'til 2pm.
Image credit: Elle Borgward
---