Miller And Baker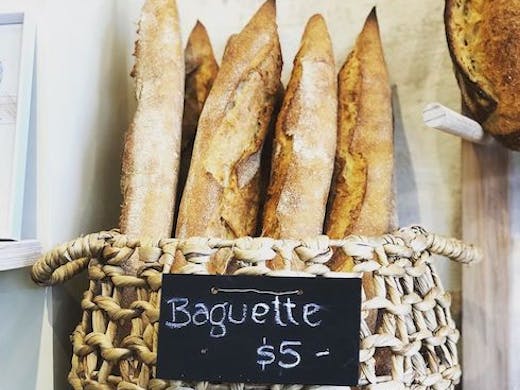 The Verdict
If you're after freshly baked bread with freshly milled flour, Miller & Baker on Lake Street in Perth is the place to go. Grab yourself a loaf of tangy sourdough, traditional dark rye or a crunchy baguette and head home to make the softest sandwiches you'll ever eat, or grab one of the sambos they make in store, if that's more your speed.
They've also got pies and pastries of both the sweet and savoury variety, plus their own version of the ever-popular vegemite scroll. On occasion, they even whip up a fresh batch of lemon butter or raspberry jam which you can take home to slather over your fluffy slice.
For those of you who need a coffee to go with your fresh bread, you'll be pleased to hear they're grinding beans from Five Senses.
Image credit: Miller and Baker
---