North Street Store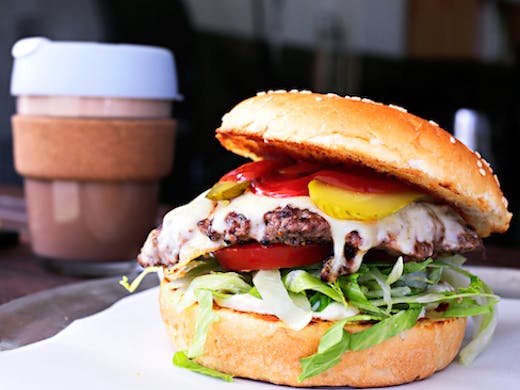 The Verdict
North Street Store in Cottesloe is bringing back the old corner deli vibes and we can't get enough.
These bakers not only serve up a frequently changing, simple breakfast, lunch and dinner menu from 8am to 8pm every single weekday, but they also stock all the necessities like milk, freshly baked bread and eggs.
When it comes to the food, think fluffy gnocchi, bacon and egg baguettes, toasted porchetta sandwiches, burgers, hotcakes and more.
It's their cinnamon buns you really want to get around though. Not only do they serve tasty buns for one, but they've also got a whopping cinnamon bun cake. It's the size of around ten cinnamon buns combined and is great to share, but when it looks that delicious, you know you want to have a crack at it all to yourself.
Plus, they don't charge extra for soy, so that's a win for all you lactose intolerant people.
Image credit: Elle Borgward
---