Old Faithful | Fremantle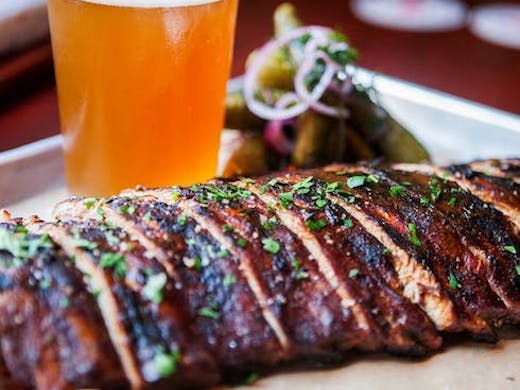 The Verdict
If you're not already familiar with the mouth-watering delight that is Old Faithful Bar & BBQ in Perth, what have you been doing? It's iconic dishes like their signature Brisket—which is brined for six to eight hours and then smoked for 14 hours using a house-made Texas-style rub—are the reason they've well and truly earned their rank as one of Perth's most delicious American-style BBQs.
So naturally, we were overjoyed when we got word that these guys we're expanding beyond their flagship post and recreating their epic old-world vibe in a basement setting in Fremantle.
Head into the beautifully restored historical building, originally built in1897, to feast on classic cuts of smoked meats, tuck into a burger, dabble in some sides and finish it all off with traditional homemade desserts. Don't forget to wash it all down with their cold draught beers, hand-crafted cocktails, and specialty spirits.
Perhaps what's most unique about their new Fremantle location is their tavern license, meaning you can takeaway alcohol and enjoy it at home. What's not to love?
Image credit: Old Faithful
---
You May Also Like
Bars & Pubs
North Fremantle, WA
North Fremantle has just scored a cracking new neighbourhood bar from co-owners…
Bakeries & Delis
Highgate, WA
Located directly across from Hyde Park on William St in Highgate, Chu Bakery is…