Pleased To Meet You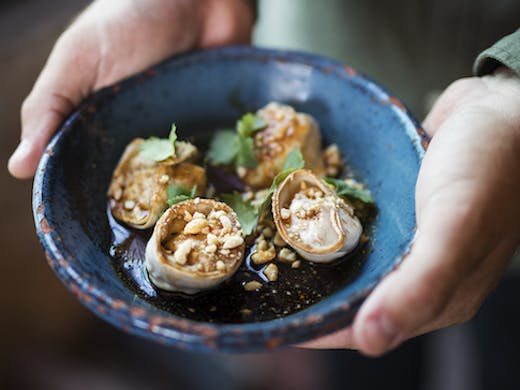 The Verdict
Northbridge bar and restaurant Pleased to Meet You has had a HUGE makeover and the name of the game is no longer American inspired eats—we hope you had time to say goodbye to the pig on the spit because he is long gone now my friends.
These days, it's all about modern Asian food with dishes from Japan, Southern China and South East Asia littering the menu. Think edamame dip with lotus chips, dumplings, curries and even Japanese bolognese with rice cake gnocchi!
The cocktails also have an Asian twist, with ingredients like pandan, kaffir lime and bitter-sweet plum making an appearance, and of course, there's a bubble tea cocktail.
Overlooking Yagan Square, Pleased To Meet You is the perfect place to start or finish a night out in Northbridge or the city.
Image Credit: Pleased To Meet You
---