Sanook Thai Cafe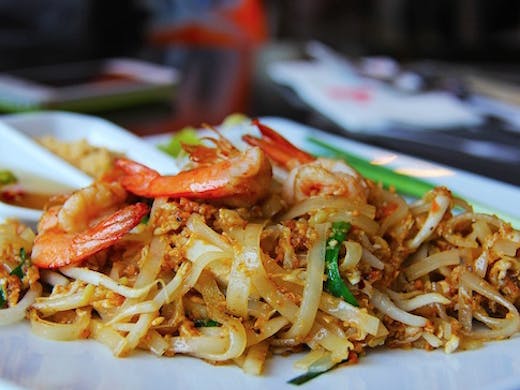 The Verdict
Sanook Thai Cafe in Greenwood serves up fresh aromatic Thai food, promising a taste that takes you right into the bustling streets of Bangkok. From the outside, it might not look like much to get excited about but wait until your first bite of a crispy Thai chicken wing before you judge.
Try their delightfully spicy green and red curries, with an extra kick of chilli to bring out your inner superhero. If you can't handle the heat, get yourself a bowl of the mouth-watering massaman curry, which is slightly sweet and milder with a winning combination of tender meat cooked with coconut milk.
While everything off the menu is definitely worth recommending, the succulent crispy chilli prawns are a pleasureful accompaniment to Sanook's delicious pad thai.
Head to Sanook Thai Cafe for some good ol' comfort food of rice, noodles, and curry which is guaranteed to brighten up your week.
---
You May Also Like
Bakeries & Delis
Highgate, WA
Located directly across from Hyde Park on William St in Highgate, Chu Bakery is…
Bars & Pubs
North Fremantle, WA
North Fremantle has just scored a cracking new neighbourhood bar from co-owners…