Sixty Grams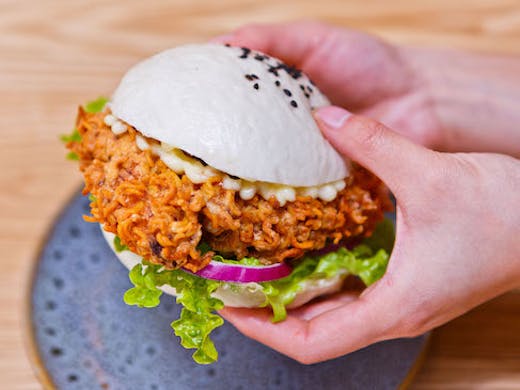 The Verdict
The bao and burger gods unite as Sixty Grams in Mount Lawley delivers us baogers and baowiches! These guys have combined all the things we love about burgers and sandwiches and jammed it nicely into bao buns.
The Sando Baoger—consisting of pork katsu, apple and cabbage sesame salad, kewpie and tonkatsu sauce—is mouth watering. If you're a fan of fried chicken, look no further than the JFC. This delectable baowich has inside it: chicken karaage, lettuce, tomato, siracha mayo and fried shallot. Hnnnnng, yes please!
But the one we're most excited about is the GILA—sweet and spicy marinated chicken coated in Mi Goreng! OMG!
And to sweeten up your Tuesdays, the crew at Sixty Grams are dishing out their delish gyoza for just $1 a pop. Get on it!
Image credit: Emma Bryant
---