Sugar & Nice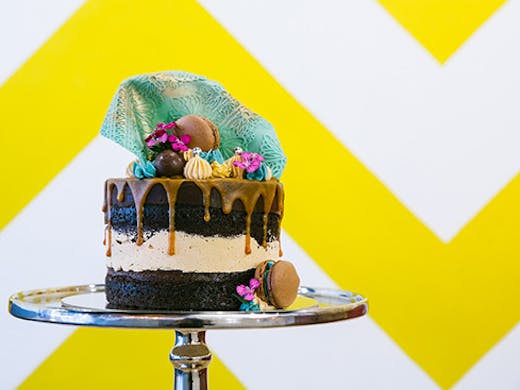 The Verdict
For the prettiest cakes you ever did see, head to Sugar & Nice in Inglewood. Self control, move aside! It's impossible to walk away from this place with any less than a box of decadent desserts—think cronuts, cookies, cupcakes, brownies and cakes.
Any cronut is a good cronut, but it's pretty hard to pass up the peanut butter and jam beauties. Or if cookies are more your thing, grab their DJ Fluffnut—a peanut butter double choc cookie sandwich filled with homemade marshmallow fluff and a generous helping of doughnut jam. You'll be skipping home on a sugar high to last a century.
If you're after a made-to-order cake, look no further than Sugar & Nice.
Image Credit: Louise Coghill
---