The Garden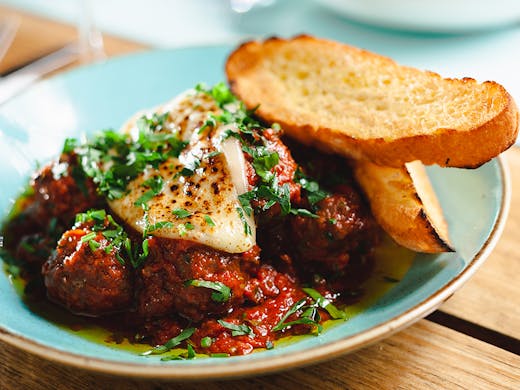 The Verdict
A perennial fave, Perth pub The Garden's open-plan space lends itself to a laidback vibe, emphasised by cool industrial features, with plenty of good wine, beer and cocktail options on the menu. Their daily happy hour during the week is one of Perth's best, with $5 drinks between 4pm and 5pm (hot tip, head on to Bill's between 5pm and 6pm for more rocking happy hour specials).
If you're after a bargain, head in on Monday or Tuesday for pizza and a pint (or a glass of wine) for $20. If you prefer parmis, Wednesday is the night for you, and Thursday is all about pasta. They also do loads of specials on a Sunday, so go and treat yourself to a cheeky drink or two.
Plus, they host a whole range of monthly Wine & Dine nights as well as a vegan lunch. You can check out all the specials here.
Whether you're soaking up the good-time summer vibes or keeping warm with a glass of mulled wine and comforting nosh during the colder months, The Garden really does have something for everyone.
Image credit: The Garden
---