The Hummus Club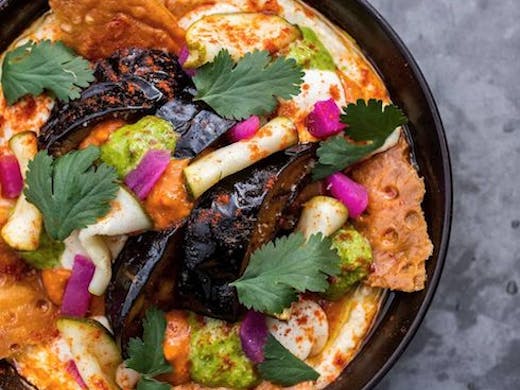 The Verdict
The Hummus Club has long paid homage to the dip of all dips at their popular restaurant in the heart of Northbridge. Welcoming diners with a giant "In Hummus We Trust" neon sign, the breezy indoor-outdoor space on William Street has seen its fair share of hummus fiends since opening some seven years ago. But sadly, the Club will be serving its last plates on the 28th of February 2021.
With dishes like Zaatar fried chicken, delish falafels, creamy hummus and Middle Eastern spiced beef, it's no wonder Perth has fallen in love with their authentic Lebanese cuisine. Finish it off with their baklava ice cream sandwich—brown butter and date ice cream finished with caramel. Yum!
Considering The Hummus Club is always super busy, we're really hoping the close is just a sign they're moving on to bigger and better hummus things. But just in case, you might want to try drop in before they close up. It's walk-ins only (apart from a few large group tables) from now until they shut up shop so we suggest swinging by on a night out while you can.
Image credit: The Hummus Club
---