The Imp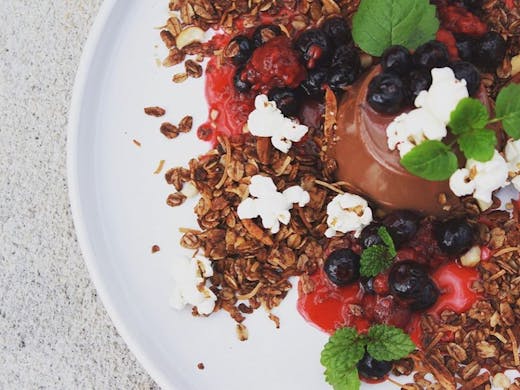 The Verdict
A long-standing resident of Vic Park's Albany Highway strip, The Imp is shaking things up with a diverse new menu that highlights the best in seasonal produce.
The kitchen is headed up by Aarin Fraser, and collectively the team has worked at Balthazar, El Publico, Bread In Common and The Standard, among many other Perth hospitality favourites.
Their all-day menu is packed with delights like Nutella panna cotta with crunchy granola, wild berry compote and popcorn, chilli scrambled eggs with chorizo crumb, parmesan and fried shallots, and roasted pumpkin with hummus, quinoa, puffed amaranth and za'atar.
Their brew of choice is Fiori and their freshly baked cakes are to die for, and thankfully both are available every day until late.
Fortnightly on Thursdays from 6pm to 9pm they do Evening Eats, a BYO event with a forever changing menu based on the seasons. Previously they've dished up delights like three cheese mac 'n' cheese, fried polenta bites, wild mushroom penne and spiced popcorn chicken; check their Instagram for what's in store.
Image Credit: The Imp
---