The Nest Hair Boutique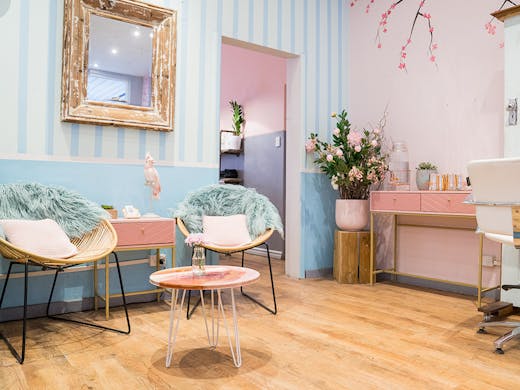 The Verdict
It's time to break up with your hairdresser because there's no way they are treating you better than the gals at The Nest Hair Boutique in Attadale. Put it this way, your hairdresser doesn't offer you cold brew espresso martinis, do they?
But it's not all about caffeine-infused alcoholic beverages, it's The Nest's passion for providing the best service, colours and styling that really sets them apart.
As hair colour specialists, the crew here couldn't be more clued up on the latest trends, be it blonde 'dos, balayage, pastel colouring, hand painting, hair extensions and up-dos. They're so talented in this realm that they offer in-house education to loads of other hairdressers around Perth, so you know you're in good hands.
Each service at The Nest includes an in-depth consultation where you and your stylist will discuss the best colours and styles for your face shape, skin tone, personality and maintenance regime.
Once your colour has been applied, the really good bit starts. You'll head over to the Processing Room equipped with a comfy couch, bench seating and a built-in bar, where you'll be able to help yourself to tea, coffee, lollies, chocolate, cheese and crackers. And if you ask nicely, you may even get a mimosa or another espresso martini. Much better than staring at yourself in a mirror for hours on end! Plus, there's free WIFI to keep you entertained. And once your hair is washed and your head is massaged, you'll get to experience one of the best blow drys of your life.
The Nest's fit out is beautiful, featuring loads of distressed wood, pastel tones, cute lighting and feminine murals. It's the kind of place you wish you could hang out in all day long. The secret to your colour lasting and looking fabulous right up to your next appointment is using the right products, which is why The Nest stocks the best of the best from Oribe and Olaplex.
If finding the time to book is a little tricky, The Nest has a really convenient online booking system that allows you to select the service you're after and book with one of the beautiful stylists for a time that's convenient to you. And best of all, they are open late three nights a week for the gal on the go!
So what are you waiting for? Check it out here!
Image credit: Louise Coghill
---