The Seasonal Brewing Co.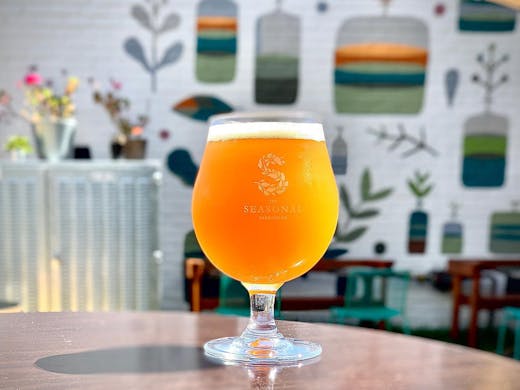 The Verdict
It's no secret that Maylands is getting better by the day, and the latest addition to the neighbourhood, The Seasonal Brewing Co., is further proof that we can continue to expect big things in this neck of the woods. Head brewer Brody Watts (previously Indian Ocean Brewery) has plans to tap up to 12 specialty-crafted beers, which will be poured from a fully stocked bar and served alongside a casual menu showcasing local produce. With fresh modern Australian interiors and paddles galore, The Seasonal Brewing Co. is the perfect place for gathering with family, friends or that special someone for a date out of the buzz of central Perth.
Image credit: The Seasonal Brewing Co.
---