Zeus Street Greek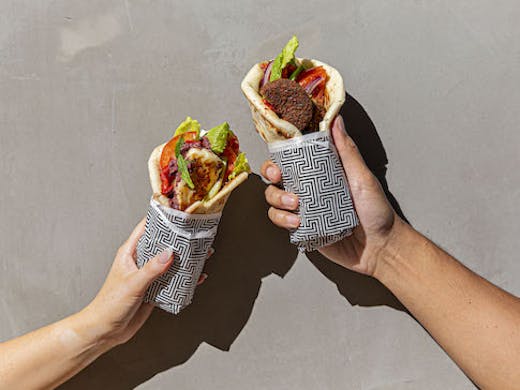 Verdict
Zeus Street Greek is showing the people of Perth that souvlaki is good for more than a greasy hangover cure!
Their pitas are filled with tender souvla meat that has been cooked to perfection on long skewers over searing charcoal, before being pimped with fillings like tomato, tzatziki, chips, onion and paprika. There are options with chicken, pork, lamb, chicken schnitzel, halloumi, falafel or plant-based chicken and lamb alternatives, and if you happen to be a coeliac, they even have gluten free pita bread.
They also do a legendary spanakopita as well as moorish dips like spicy feta and a crazy delicious tzatziki and so much more.
Zeus has also mastered the dessert department with fresh Greek doughnuts with a range of indulgent toppings and baklava. Yummo. Grab your friends and get ready for a Greek feast.
Image credit: Zeus Street Greek
---