Doughnuts are incredible in that they're sweet enough to be a treat, yet usually hefty enough to be a meal if you're so inclined.
And fortunately for us, we've got some seriously good spherical sugar-coated dough rings available in and around town. So, here it is, these are the best doughnuts on the Sunshine Coast.
Dough Ho
Buderim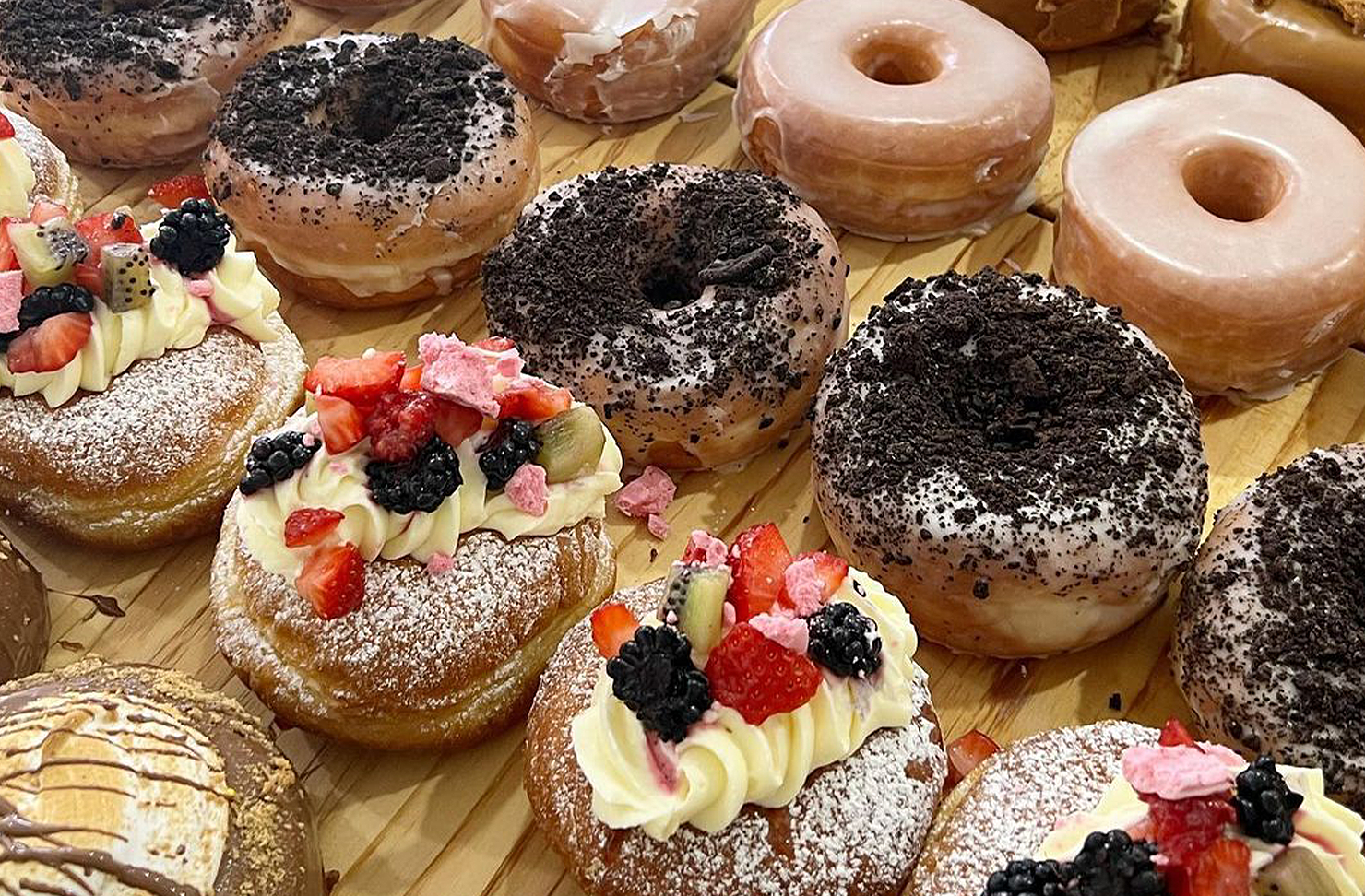 Apart from the cult-classic team over at Kenilworth, we've found the local contenders for best doughnuts here on the Sunshine Coast. Dough Ho. Hidden away in the streets of Buderim, this local doughnut haven supplies to local cafes and does local pick up. It is a must for any and all sweet tooths, doughnut lovers, cookie fanatics and anyone in awe of some fantastic-looking desserts. With fresh doughnut finds like apple crumble and custard, Ferrero Rocher, lemon meringue, Milo and white chocolate Twix to name a few, Dough Ho is powering all our afternoon slums on sugar alone. We'd also like to give an honorable mention to their Biscoff cheesecake stuffed cookies, seriously, do not walk, run.
Kenilworth Bakery
Kenilworth & Mooloolaba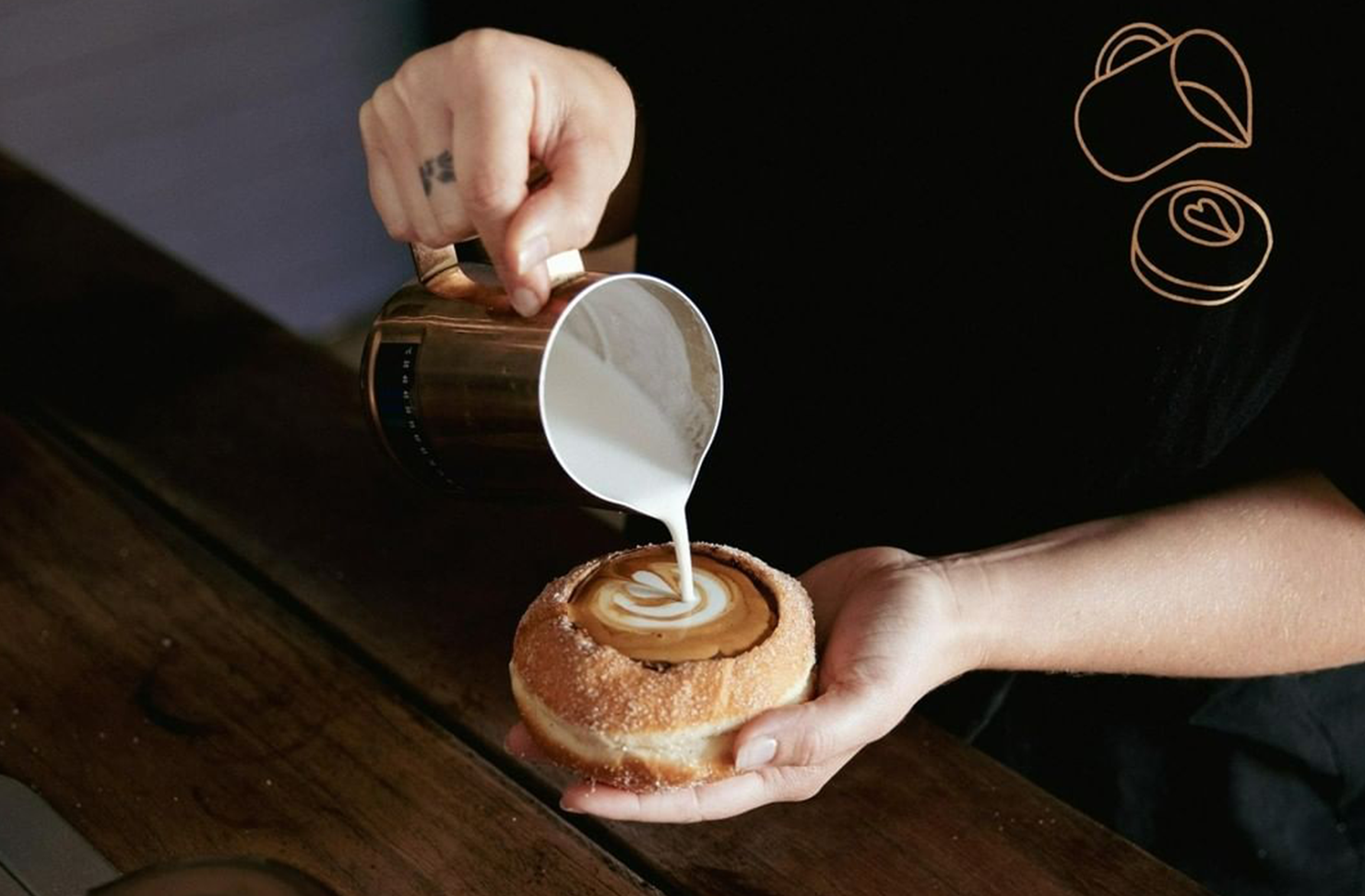 When talking about the best doughnuts on the Sunshine Coast there will always be one iconic location that instantly comes to mind. While their astounding selection of doughnuts already has us in a constant state of awe, Kenilworth Bakery continues to outdo themselves with their highly coveted 1kg doughnut challenge—loaded with cream and your choice of jam, custard or Nutella. These sell-out sugary giants must be ordered the day before and promise your money back if eaten in one sitting. As well as the best hot coffee in a doughnut pairing we've ever seen. Visiting Kenilworth Bakery at their heritage- listed Kenilworth location or new wharfside Mooloolaba spot is a Sunshine Coast bucket list must-do.
The Donutery
Buddina
This exciting new doughnut find is ready and waiting at its new store in Kawana Shoppingworld. Not only does The Donutery have a host of delicious-looking flavours—lamington, Caramilk grenache, lemon cheesecake and plum and raspberry jam, but they're also delivering next-day doughnut delivery around the Sunshine Coast. So cruise by this adorable pastel pink shop front, filled with other teeth-aching goodies as well, or call in your order and never be without the round sugary goodness that we call doughnuts ever again.
Pacific Haven Bakery
Currimundi
Pacific Haven Bakery is best known for four things. Their crunchy gourmet pies, salted caramel cronuts, the best straight-out-of-the-oven bread and—most importantly—a sugar coma-inducing range of classic and deluxe doughnuts. Delve into OG classic glazed, jam or fresh cream favourites. Or try their deluxe filled salted caramel or nutella popular picks. What they really came to the party with however, is their crushed oreo and M&M creations and it's officially no surprise why Pacific Haven Bakery is among the best doughnuts on the Sunshine Coast.
Donut Kitchen
Various Locations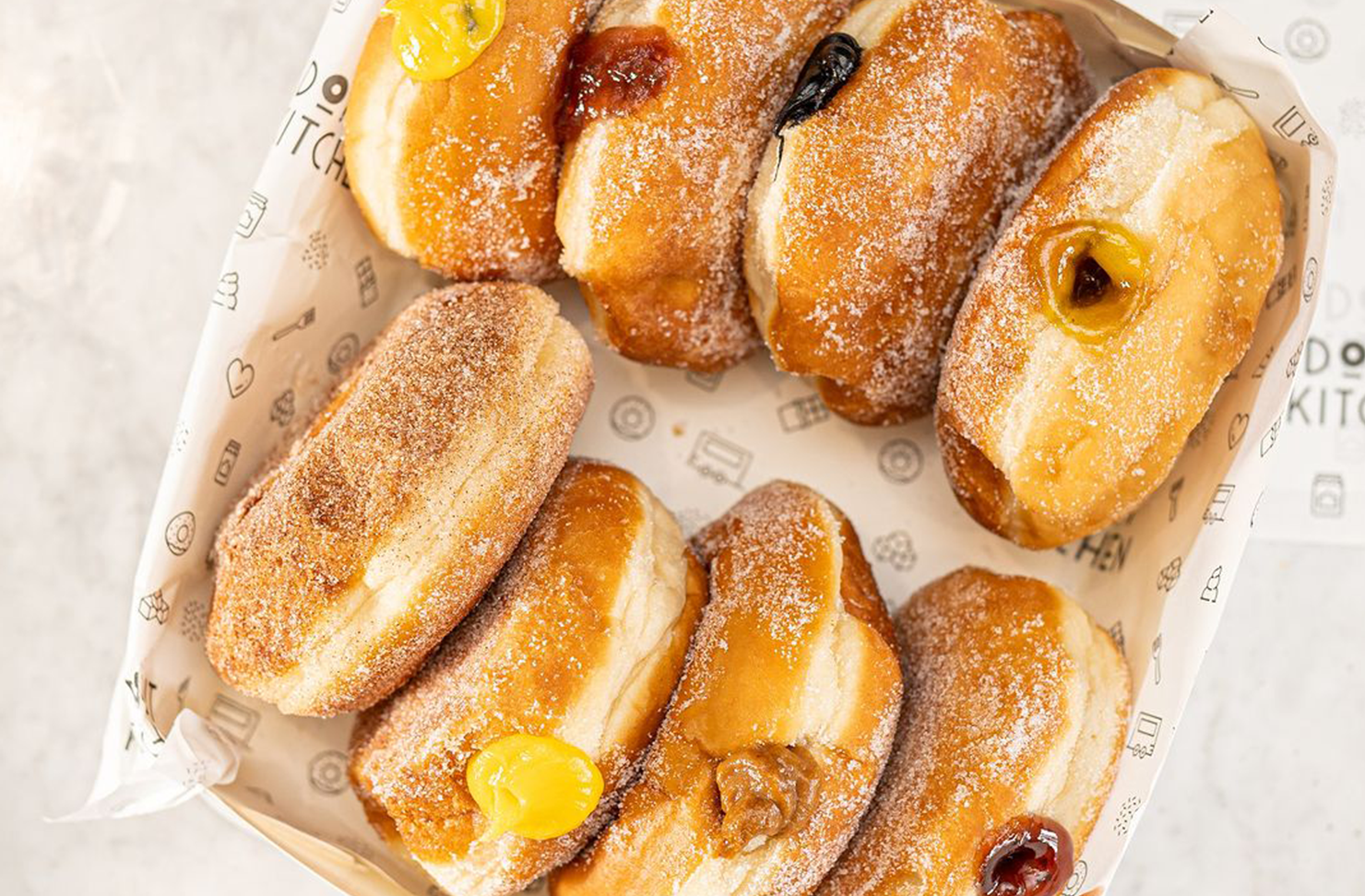 We couldn't not mention these local market time-honoured favourites, Donut Kitchen. Although you can't find these guys at a one-stop physical location, they're never too hard to track down. With unbeatable filled classics like jam, custard and Nutella. The Donut Kitchen have, dare we say, perfected these delicious holed desserts and are certainly not to be overlooked when deciding upon the best doughnuts on the Sunshine Coast. Check out their socials for where and when to find these guys and ensure your sugar withdrawals never get too far out of hand.
Maple and Sage
Maleny
We are inspired by the local team's creativity and imagination down at Maple and Sage. This mindfully created vegan bakery is the vegan sweet specialist and a short road trip up to Maleny will confirm why. Their vegan doughnuts not only look way too good to eat but are filled with delicious raw ingredients and topped with edible flowers and fillings that make it impossible to walk away with just one. We can confirm their raw passion fruit doughnut can officially do no wrong.
Consider yourself a foodie? Keep up to date with the latest Sunshine Coast food and drink news.
Image Credit: Donut Kitchen, Dough Ho & Kenilworth Bakery