The food news has been coming in thick and fast on the Sunshine Coast, so to make sure that you're on top of all the tasty things happening we've wrapped up everything that you need to know:​​
Kenilworth Country Bakery Is Opening A Third Location On Bribie Island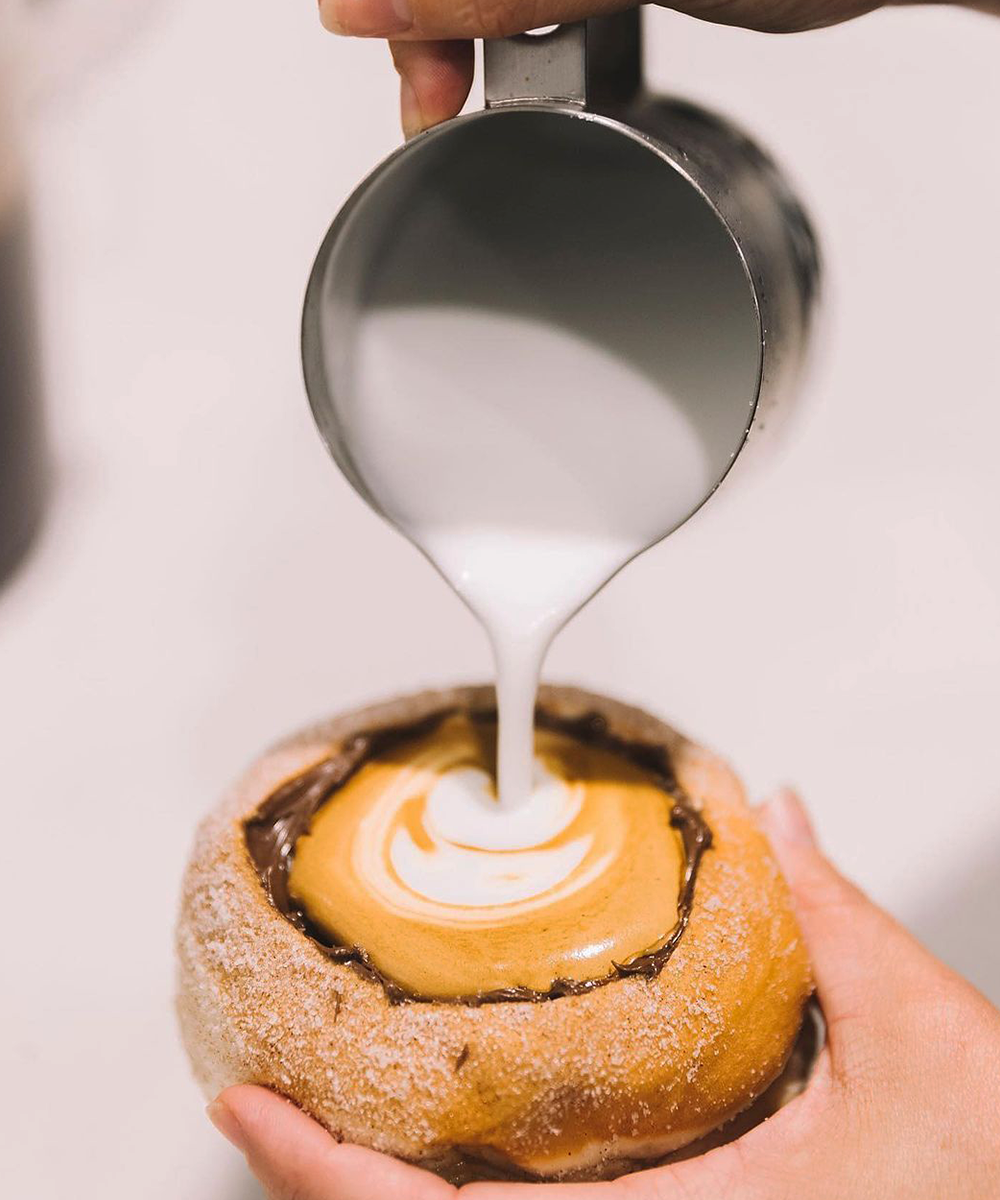 Residents of and regular visitors to Bribie Island, we've got some delicious news for you. The iconic Kenilworth Country Bakery, which has locations in Kenilworth and Mooloolaba and is famous for their 1kg doughnut challenge and coffee in a doughnut, is opening a third location—and it's right in your hood.
They've yet to announce the exact address, or whether the 1kg doughnut challenge from their Kenilworth Bakery will be on the menu alongside their other doughnuts, slices and sweet treats, but have promised that they'll be open before the end of 2023, so keep your eyes peeled here.
Sip Down Exquisite Cocktails At The Sunshine Coast's Only Specialised Spirit Bar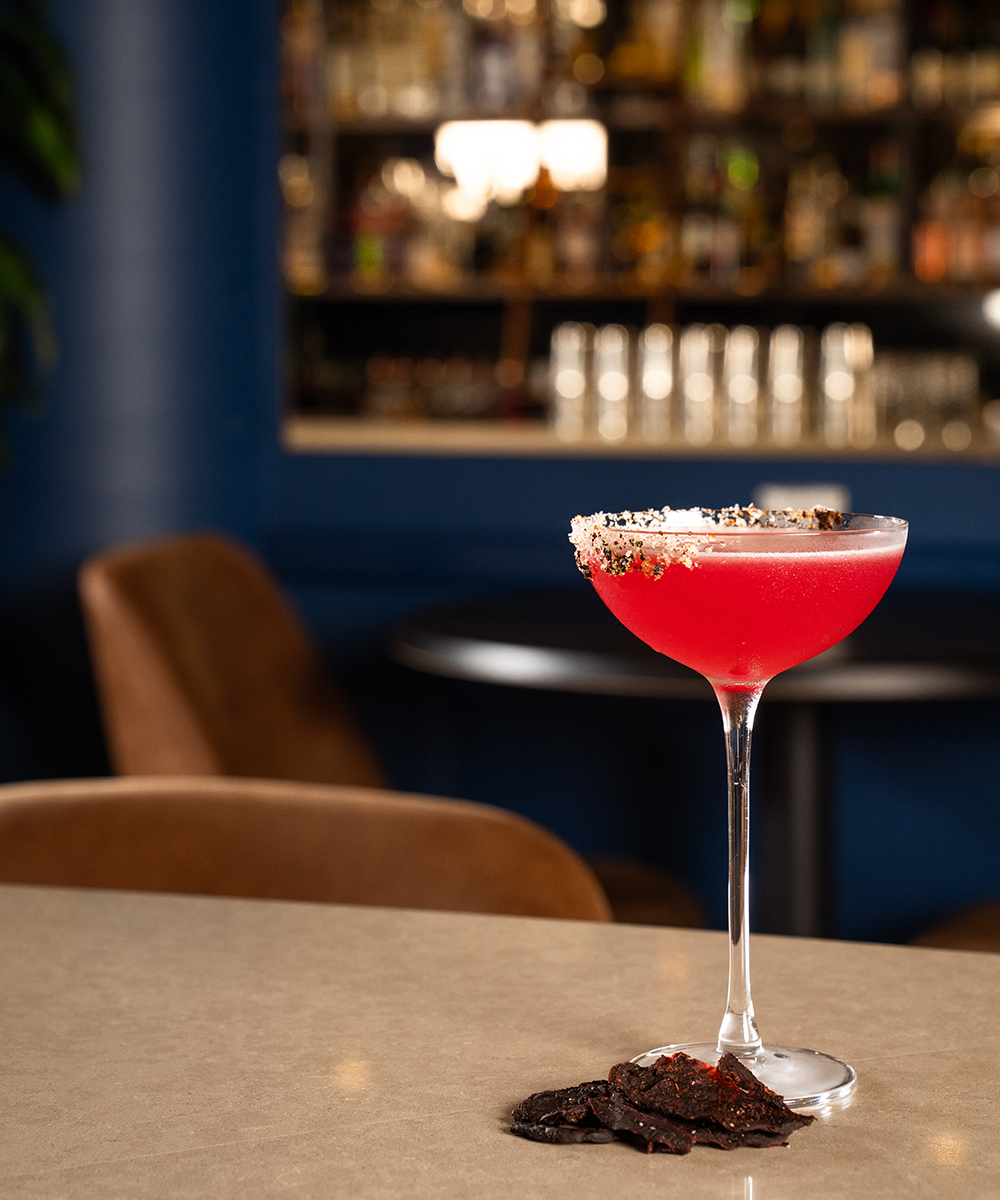 If there's one thing that the talented team behind the Sunshine Coast's first and only specialised spirit bar, WAT Den knows, it's how to make an absolute cracker of a cocktail that'll leave you thirsty for more.
The talented WAT Den team has just dropped a lineup of epic new cocktails, starring delights like 'Black Forest Delight' with shiitake infused Tenjaku blended whisky, cynar, antica formula, Fernet-Branca and truffle salt, and 'Feel The Beet Margarita' with beetroot-infused Rooster Rojo tequila blanco, La Travesia Joven Mezcal, Cointreau and lime. Cheeky. WAT Den is much more than a specialty cocktail bar; it's a truly immersive experience you need to add to your list.
Catbird Restaurant Has Launched A New Menu Collaboration Starring Native Ingredients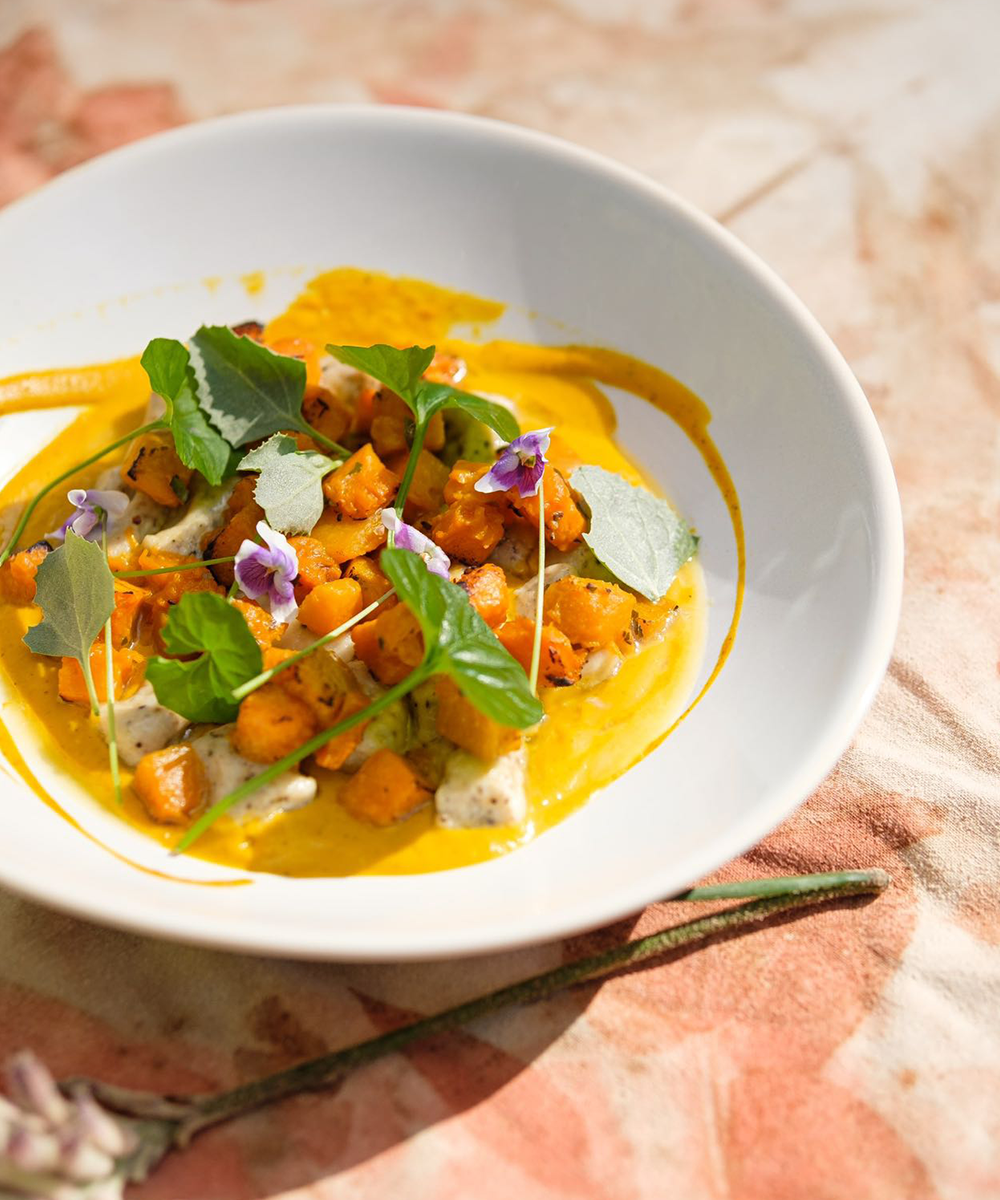 If you needed any more reason to visit the beautiful Catbird Restaurant in Ninderry, this is it. Catbird Restaurant and First Nations catering group Three Little Birds have teamed up and launched a new menu focused on locally sourced, handmade, seasonal and Indigenous botanicals. Led by First Nations chef Chris Jordan and Catbird Head Chef Lucas Saeki, the team harnesses native, local ingredients to craft a menu that's not only delectable but also pays homage to Australia's unique cultural heritage.
We love that at the heart of this new menu collaboration is a commitment to acknowledge and celebrate Indigenous botanicals. Catbird's unique menu also combines Japanese and Brazilian influence, championing dishes like black tahini and miso pancake with orange, finger lime and macadamia praline, and salt baked yams with myrtle emulsion and native dukkah.
The Coast's Only Dedicated Spirit Bar Launches Whisky Masterclasses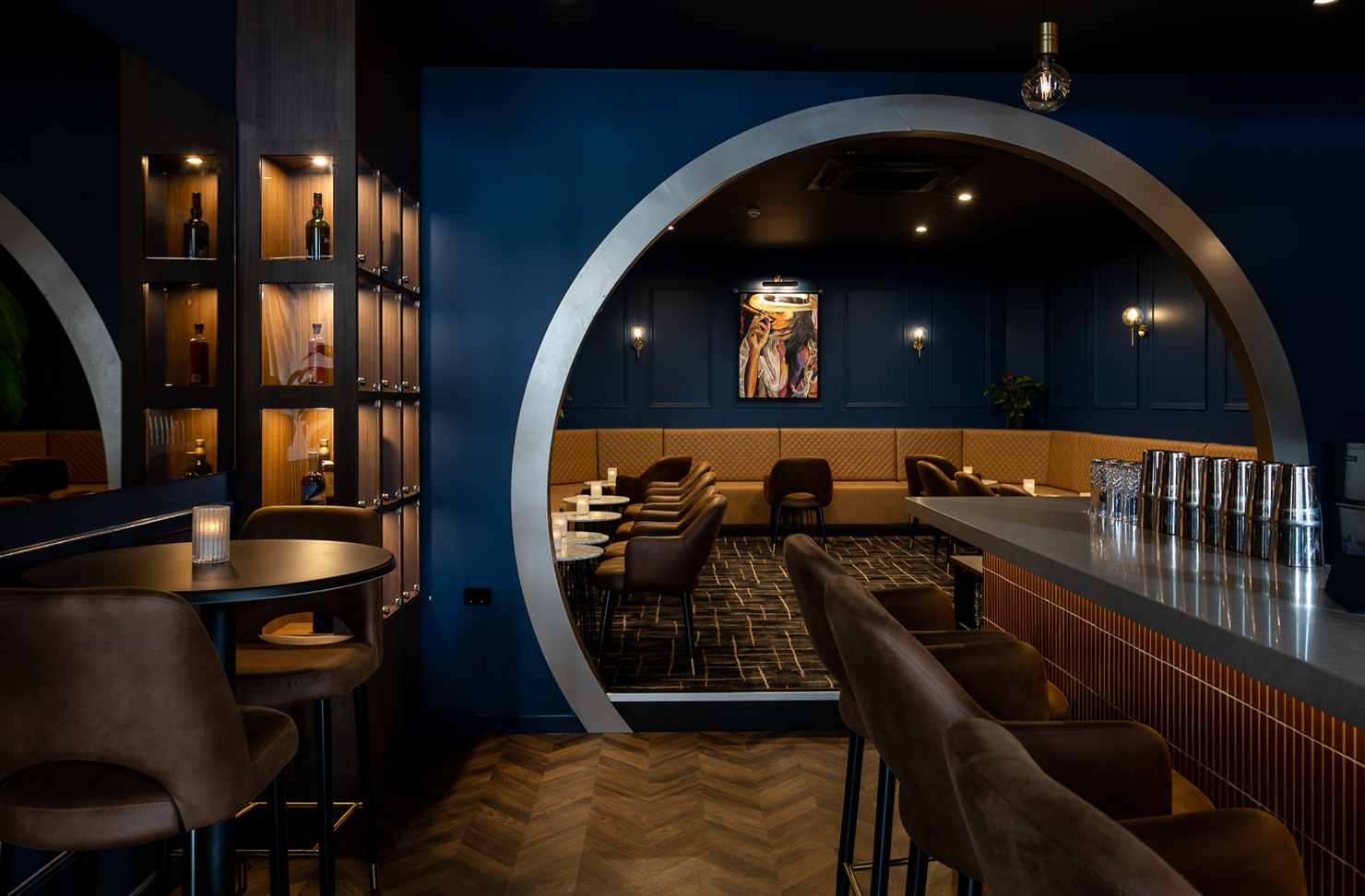 The Sunshine Coast's first specialised spirits bar, WAT Den, continues to impress us and the talented team has done it again with the launch of their new Whisky Masterclasses. In these exclusive classes, the passionate bartenders will take you beyond the labels and deep dive into the world of flavour profiles, distilling processes, and the rich history behind the bottle.
Whether you're a whisky enthusiast or just looking to have some fun and try something new, WAT Den has three masterclasses that will 'whisk' you off your feet—a beginners class for those looking to dabble, a serious whisky-lovers class and a historical and rare whisky class. More information here.
Locale Noosa Is Reopening After A Lush Venue Renovation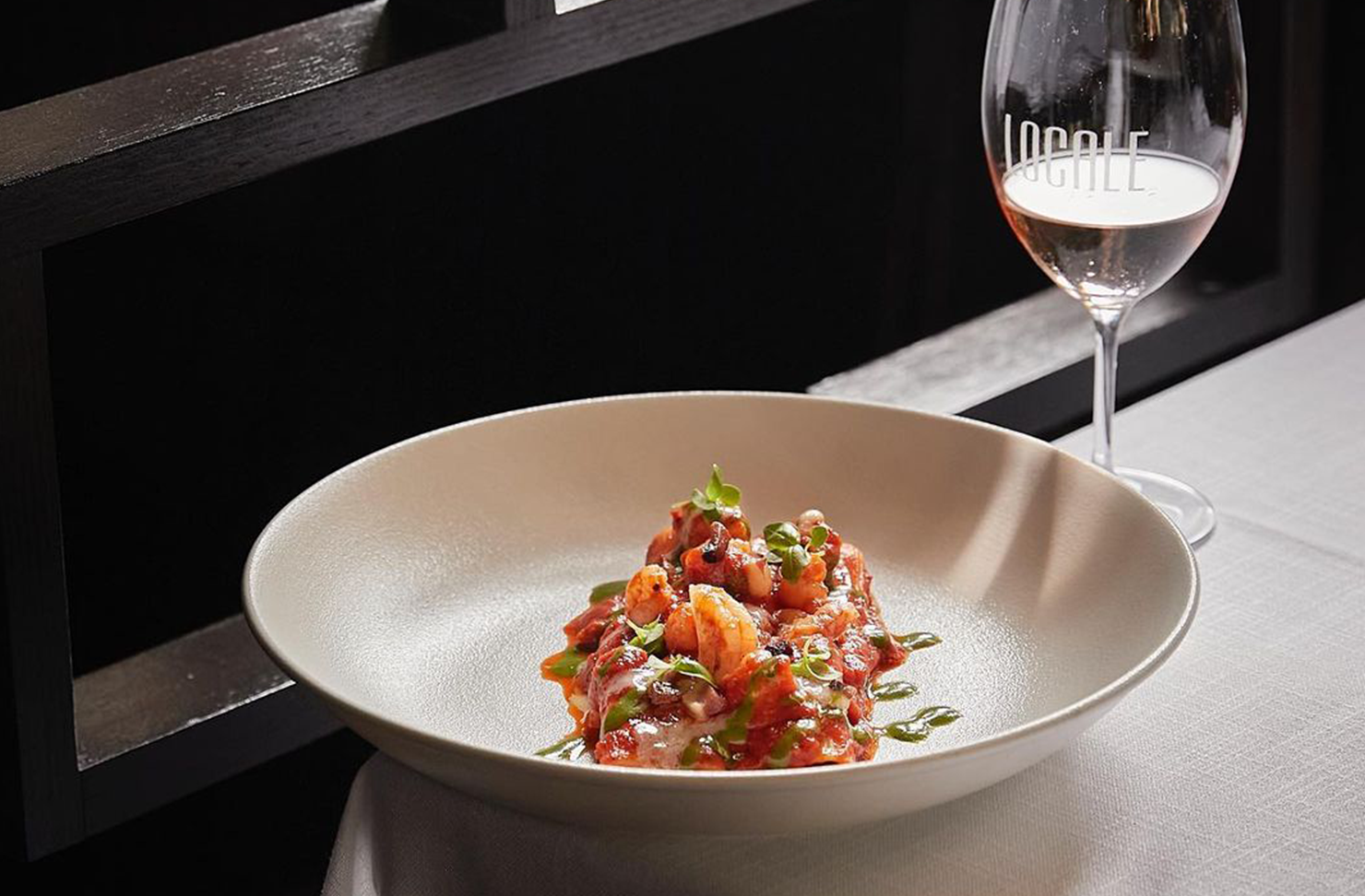 While it's all still a bit hush-hush, our favourite Italian haunt, Locale Noosa recently closed for three weeks while they worked on a stunning venue transformation. The Noosa stalwart reopens on Saturday 24 June, and we can't think of a better way of supporting the crew than by booking a table and devouring top-notch Italian fare. We'll be back with new venue images shortly...
Rick's Has Dropped A New Beer Range And Loaded Menu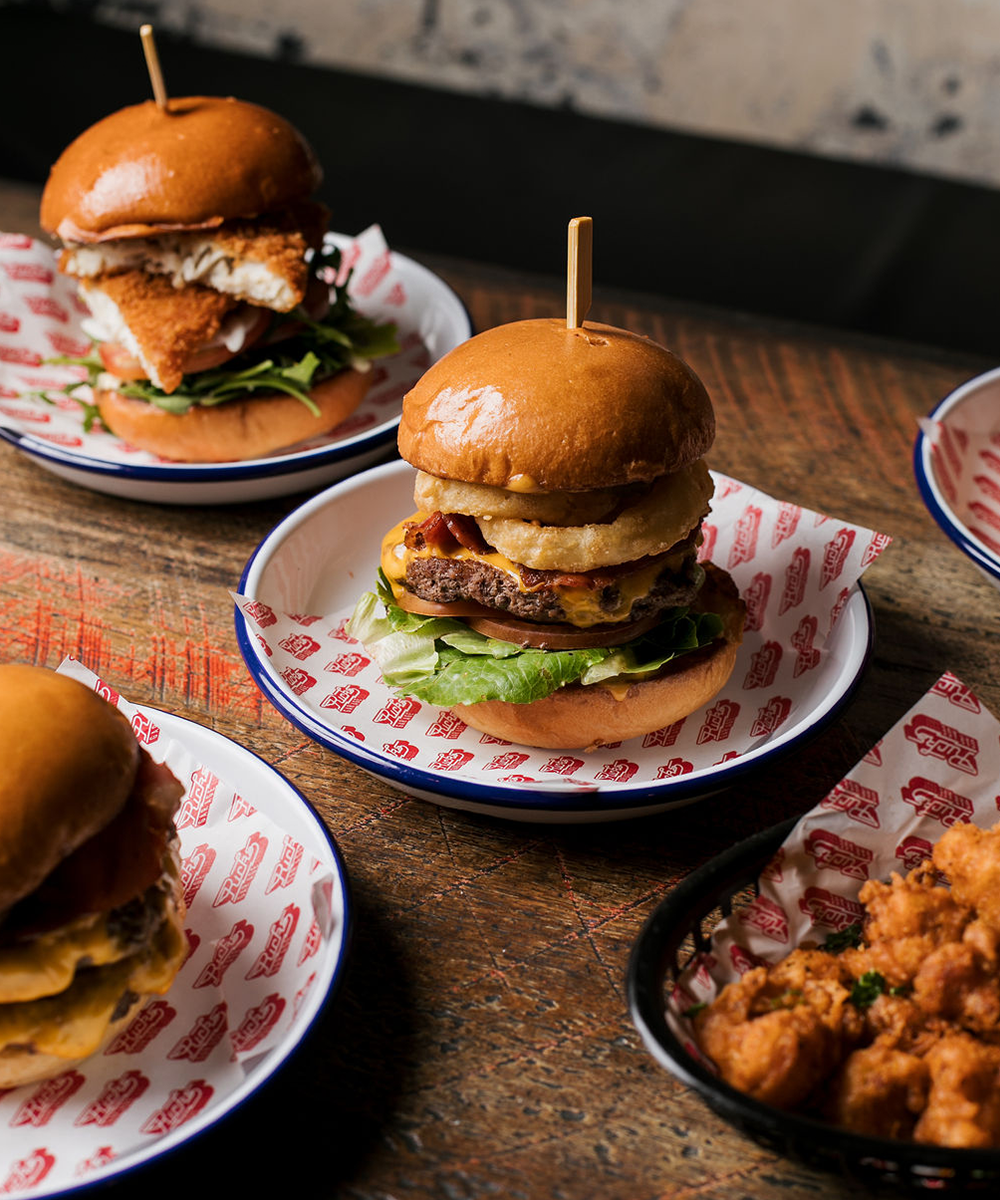 Rick's Garage is undoubtedly a Sunshine Coast stalwart, not just because of their passion for great food and drinks; but also their devotion to live music, celebrating car culture and the timeless charm of a vintage diner. Rick's has dropped an epic new menu, stacked high (literally) with juicy burgers, schnitzels and plenty of delights for our plant-based and gluten-free friends.
If that wasn't enough already, Rick's have upped their game and launched three new Rick's Beers. Their cheeky new range includes Rick's Pale Ale, Session Ale and Lager, which have all been carefully created to perfectly complement Rick's new menu. With their recent addition of the Garden Bar, Rick's is one of our top picks for an afternoon bev and top-notch feed.
Bella Venezia Launches Breakfast Menu And All-Day Dining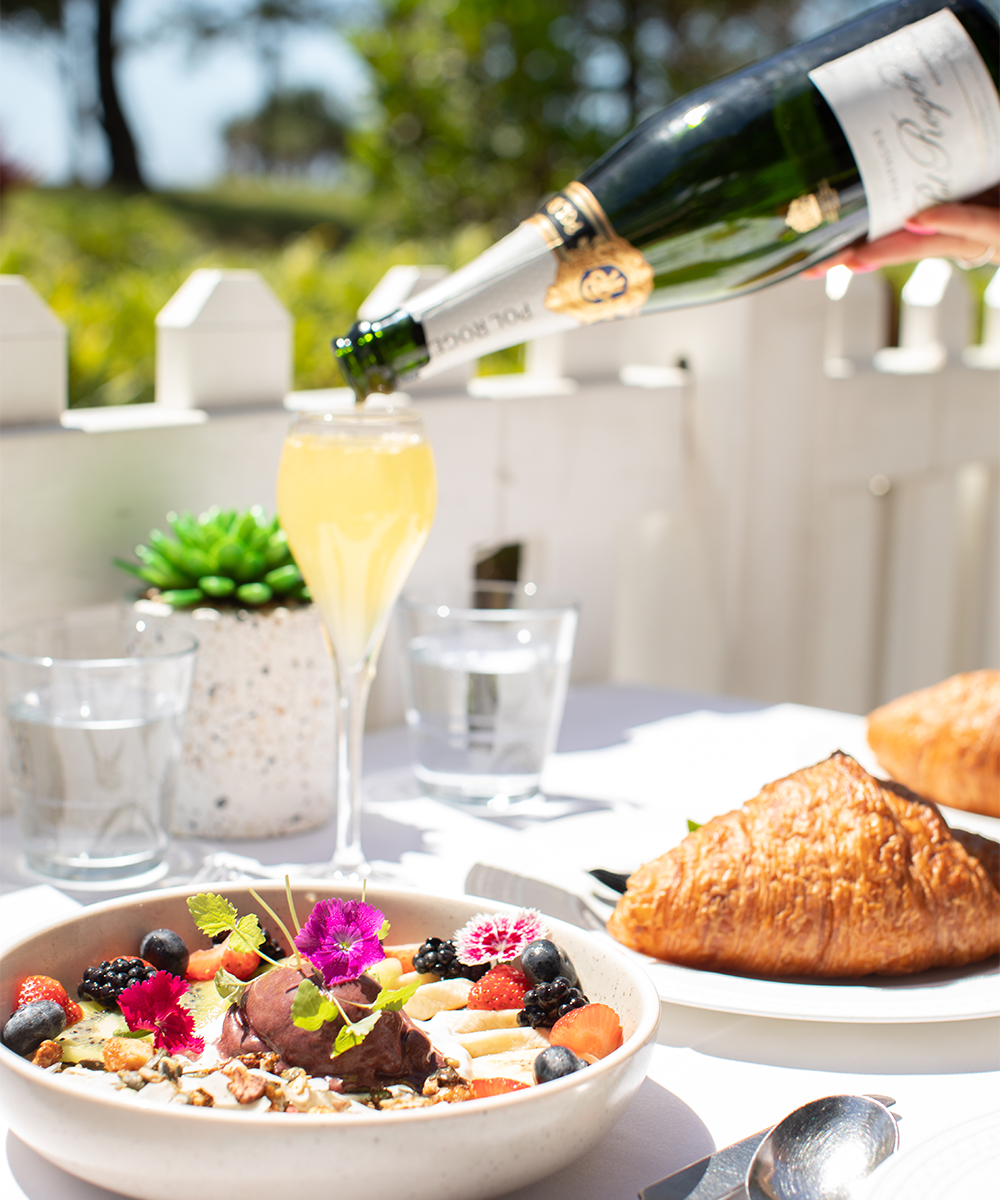 The Italian gods have answered our prayers as Bella Venezia extends their hours to include all-day dining. This iconic Mooloolaba beachside restaurant has always been one of our favourites for top-tier Italian dining, and we couldn't be more excited—or hungry—to enjoy their signature silver service for breakfast. Launching on Wednesday 22 March, Bella Venezia will open its doors for breakfast 8am until 12pm, seven days a week, in addition to their usual trading hours. Bella Venezia will be serving up delectable breakfast favourites including prosciutto and mozzarella croissants and eggs benny. We recommend trying their house-made breakfast gnocchi or Bella Big Breakfast for a molto bene start to your day.
Junk Scores $600,000 Revamp With A New Cocktail Bar
Popular Ocean Street restaurant Junk is set to undertake a major refurbishment in April, showcasing a funky new look which will include a spacious cocktail bar, perfect for pre-and post dinner drinks. Owner Scott Hoskins said Junk has made a mainstay on the Sunshine Coast dining scene since opening on Ocean Street 10 years ago, and the $600,000 refurbishment will focus on the roots of fun Asian street food in a colourful, striking space that seats up 130 patrons. Junk Maroochydore will temporarily close for the refurbishment which is expected to start on April 17 and should be completed by mid-May 2023.
Frenchies Brasserie Launches Weekly Mussels Night
Frenchies Brasserie is a Noosaville institution (for many delicious reasons) and the Parisian-style restaurant has recently launched Wednesday Mussels Night. Every Wednesday, in addition to Frenchies signature menu, you can indulge in Moules Mariniere, baguette, frites and a glass of house wine or local tap beer for just a sweet $49 per person. We recommend booking in advance to make sure you don't miss out.
Sundowner Hotel Re-Opens After A $1.8 Million Upgrade
The newly renovated Sundowner Hotel Motel in Caboolture is hosting a Locals Launch weekend event from Friday 3 February to Sunday 5 February to celebrate the pub's $1.8 million re-opening, as well as officially welcoming local residents back to the fully-transformed venue. The popular pub officially reopened to Caboolture residents in late December, boasting a new, extended gaming lounge, transformed sports bar, brand-new kids' outdoor play zone, and revitalised family-friendly bistro.
Australia Zoo Has A Slick New Restaurant & Lodge
When you try to imagine a luxury weekend away, Australia Zoo probably isn't the first place that springs to mind—but that's about to change with the opening of The Crocodile Hunter Lodge and onsite Warrior Restaurant & Bar, the iconic zoo's luxe new accommodation and dining option. Now, you can pair a local getaway with your visit to the croc, emus and koalas, thanks to the eight new two-bedroom cabins right next door, which have been paired with a delicious dining spot.
That dining option comes in the form of the new Warrior Restaurant & Bar, which makes use of native produce to create dishes that will finish off a day at Australia Zoo with a flourish—think duck liver parfait with kumquat chilli marmalade and river mint crusted Tasmanian lamb loin. Warrior Restaurants also hosts CROCtail Sundays during January, with giant lawn games, cocktail pitchers and live music from 3pm to 6pm every Sunday. The best part? You can dine at Warrior anytime without staying at The Lodge. Book in your stay here.
NightQuarter Has Permanently Closed Its Doors
The independently owned live music venue and entertainment destination, NightQuarter has announced it has permanently closed its doors, as of 28 November 2022. After opening mid-pandemic, two years of trading through COVID restrictions and the bleak aftereffects that have beleaguered the entertainment industry, the devastated venue owners have made the call to close.
NightQuarter co-owner Michelle Christoe says, "This is devastating for us. We thank everyone who has believed in us and our venue over the past seven years. We encourage everyone to get out and support your local independent live music venues, buy tickets early and buy a beer." All current ticket holders will be refunded by Moshtix.
The Team Behind Brisbane's The Calile Hotel Is Opening A Luxury Resort In Noosa
Fortitude Valley's The Calile Hotel might be staycation-worthy, but if you can't justify dropping quite so much dosh on a night away so close to home, you'll be thrilled to hear the team behind the stunning hotel is planning to open a luxury resort in Noosa. The Calile Hotel Noosa will feature 178 rooms and 15 three-bedroom villas (complete with private pools) in Noosa Heads, with multiple swimming pools, a tennis court, wellness facilities and a cinema also on site.
The team are working with Richards & Spence again, the architects behind the OG hotel, so you know it's going to be a stunner. And, of course, it wouldn't be worthy of the Calile name without a few exceptional places to dine, so the hunt is on for talent to operate several food and beverage venues. Construction isn't tipped to begin until early 2024, with an opening planned for some time in 2026—worth the wait.
Avani Hotels Is Coming To The Sunshine Coast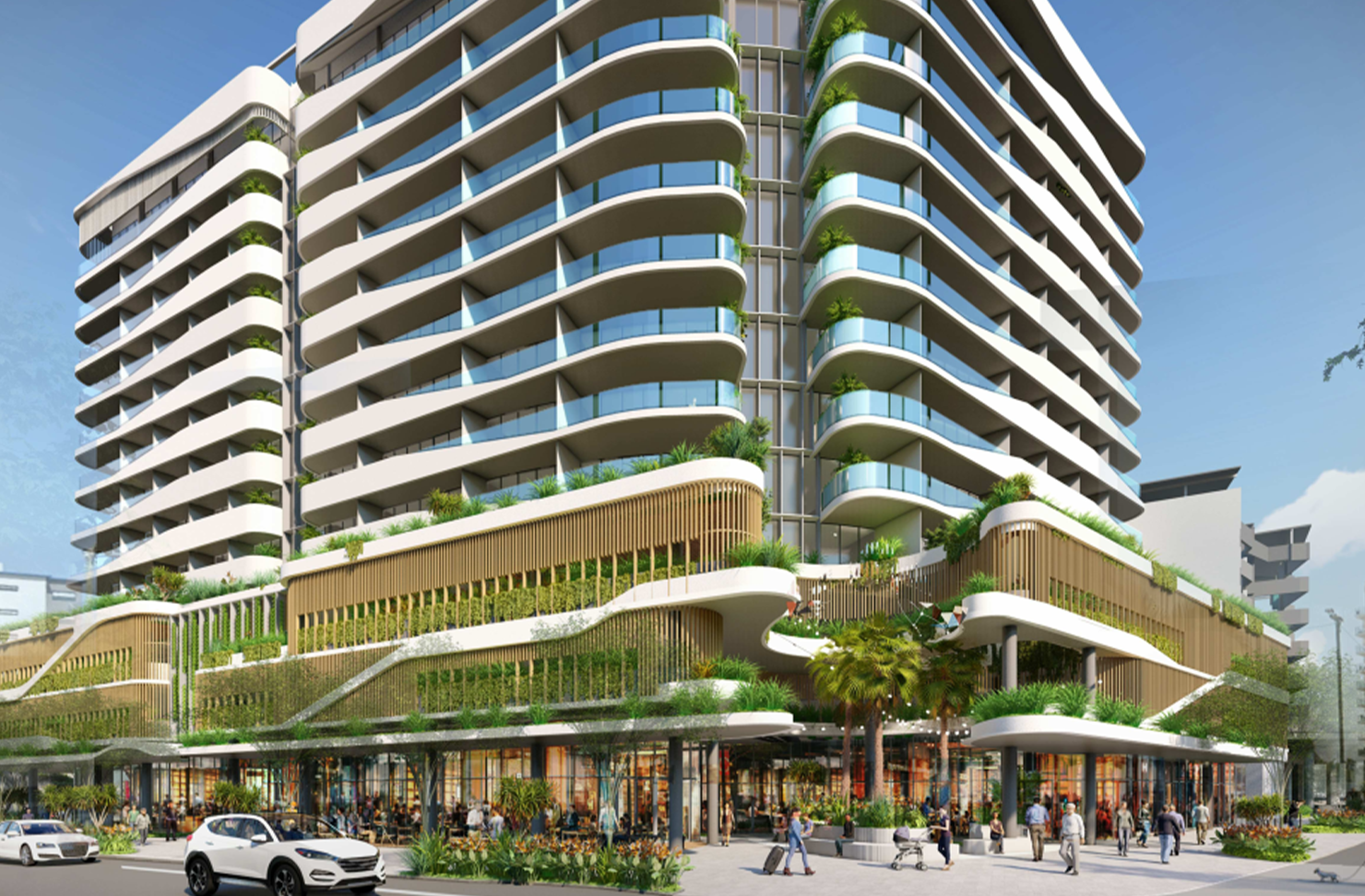 ​There's no doubt the Sunshine Coast is one of the most quickly developing tourist destinations in Queensland, if not Australia, and things are certainly heating up with the arrival of Avani Hotels on the Sunny Coast. Asia's fastest-growing luxury hospitality brand has announced that its first full-scale hotel in Australia will be built in Mooloolaba, with construction to start in 2023 and the hotel to open in 2025. The $50 million 13-storey luxury hotel will boast 180 rooms, a rooftop pool, bar, restaurant, spa, gym, cafe and shops and will be the first fully-serviced hotel on the Sunshine Coast in 30 years. You can expect to see construction start on the corner of Brisbane Road and First Avenue, only 100 metres from Mooloolaba Beach.
Looking for more? Devour handmade goodies and fresh produce at the Sunshine Coast's best markets.
Image Credit: QLD Country Life, Lumea Photo, Richards & Spence, Avani Hotels, The Pastry Lab, Corner Baringa & Bocca Italian