Calling all thrill-seeking, problem-solving, crime podcast-loving Sunshine Coasters. No plans for Saturday night? Grab your gang, work colleges or if you want to see how your date reacts under pressure, get locked in a dark room for around an hour and see if you can escape whatever lies within…
Dinner and drinks is so not original for a night out—thanks to the introduction of escape rooms on the Sunshine Coast, there's plenty of quirky puzzle rooms to keep your brain ticking and heart pumping. It's time to take your crime-solving skills to the next level with the best escape rooms on the Sunshine Coast.
Escape Room Oz
Caloundra and Mooloolaba
Escape Room Oz, found inside The Strand along Bulcock Street in Caloundra, boasts a second location at Mooloolaba, making it a shoe-in among our hit list of the best escape rooms on the Sunshine Coast.
Each Escape Room Oz location houses three unique escape rooms with a different series of events that you'll need to solve and ultimately, escape. You can also choose from three in-game styles; from the normal game, to the scary game to the 'fully immersive' game. With each escape room hosting anywhere from four players to large groups, this is the ideal activity for families, work parties or night out with your mates.
The themes for all the rooms are constantly changing, but visit now and you'll be choosing between Outback Hell, The Cell (where you will be blindfolded), Time Travellers' Room, Quarantine where you and your team must solve a mysterious disease outbreak, Room 666—which is as terrifying as it sounds—and finally, the newest adventure addition and crime-solving space, The Basement.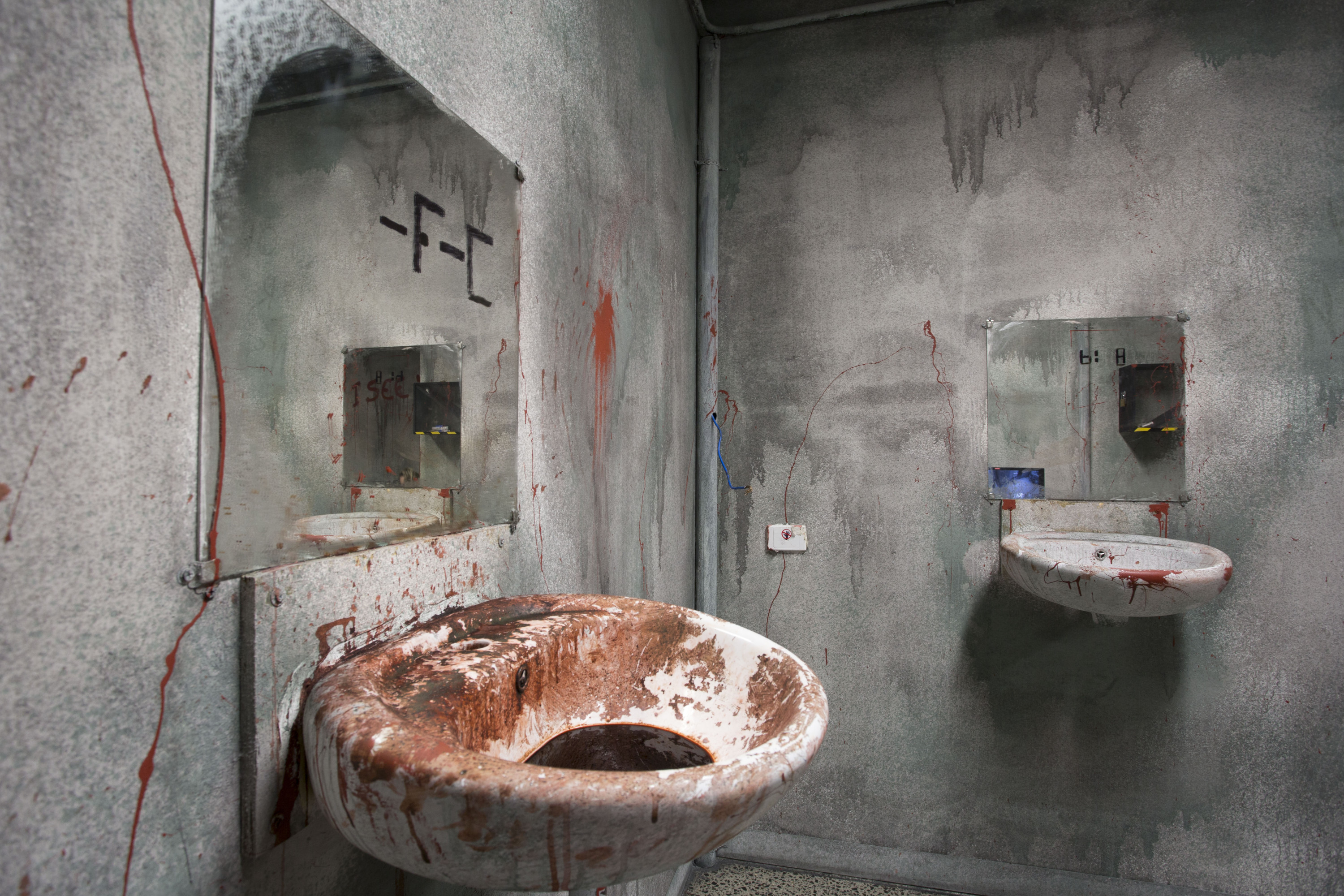 Red Lock Escape Rooms
Maroochydore
One of our favourite members of the Sunshine Coast escape room clan, hidden behind blacked-out doors in Sunshine Plaza, lies the mysterious Red Lock Escape Rooms.
This fun-loving, scare-inducing crew are known for getting the adrenaline pumping and offer four rooms with very different scenarios that change on the regular. Red Lock Escape Rooms switch up the length of entrapment experiences, from 20-minute beginner escapes through to 60-minute crime-solving madness, so there's something for everyone.
Book a session now, and you'll be choosing between Aunt Annie's Asylum, the terryifying Area 51, Bank Heist and The Mob Job, where you need to solve a one-hour puzzle to figure out exactly who committed a multiple murder of a Mafia family. Red Lock Escape Rooms also took out the 'Best Puzzle Master' award in 2020 for their Bank Heist escape room, so you know it's going to be a goodie.
Strike Bowling
Maroochydore
Found within the Big Top on Ocean Street, hidden amongst a whole heap of fun, such as Holey Moley, Strike Bowling, karaoke, giant Jenga and the coolest bar with some of the best cocktails on the coast, you'll find Strike Bowling's Sunshine Coast escape room.
With two escape rooms to choose from, each space has played host to many escapism experiences from garden wonderlands and murder mysteries to alien invasions, and with the themes rotating across their Australian stores, if nothing tickles your fancy right now, it doesn't mean it won't soon. Visit now and you'll have to puzzle your way through a forensic serial killer mystery and the enchanted garde, which is a bit more mysterious than it first seems...
If you're looking for one of the best escape rooms on the Sunshine Coast to hit with your mates, these guys do epic party packages which can also include drinks, pizza and even your choice of activity additions, like bowling or karaoke.
Looking for more fun things to do on the Sunshine Coast? Save your cash and explore these free and beautiful Sunshine Coast bush walks.
Image credit: NeONBRAND & Captar Photo