Gone are the days where Pilates was being horizontal on a mat doing infomercial style crunches for one hour, waiting, wondering and wishing for that elusive six-pack. Thankfully, pilates has now evolved into a plethora of different styles that actually make you sweat, tone and strengthen not only your mid-section, but your whole body, mind and soul.
We are host to some beautiful Pilates studios on the Sunshine Coast, each boasting luxe interiors, like-minded wellness communities and inspiring instructors. Scroll on for the best pilates studios on the Sunshine Coast in 2022.
The Station Pilates
Maroochydore
One of the newest kids on the (pilates) block, The Station Pilates describes themselves as 'a chilled-out and conscious community' and we totally agree. This boutique Maroochydore reformer pilates studio is a sister studio to Aktivliving Yoga Studio in Bli Bli and they have a strong focus on catering to all bodies and abilities. Whether you're an experienced pilates aficionado or haven't stepped foot in the direction of exercise since a P.E. class, you will find a place at The Station Pilates. Did we mention the pilates studio is attached to a coffee shop, too?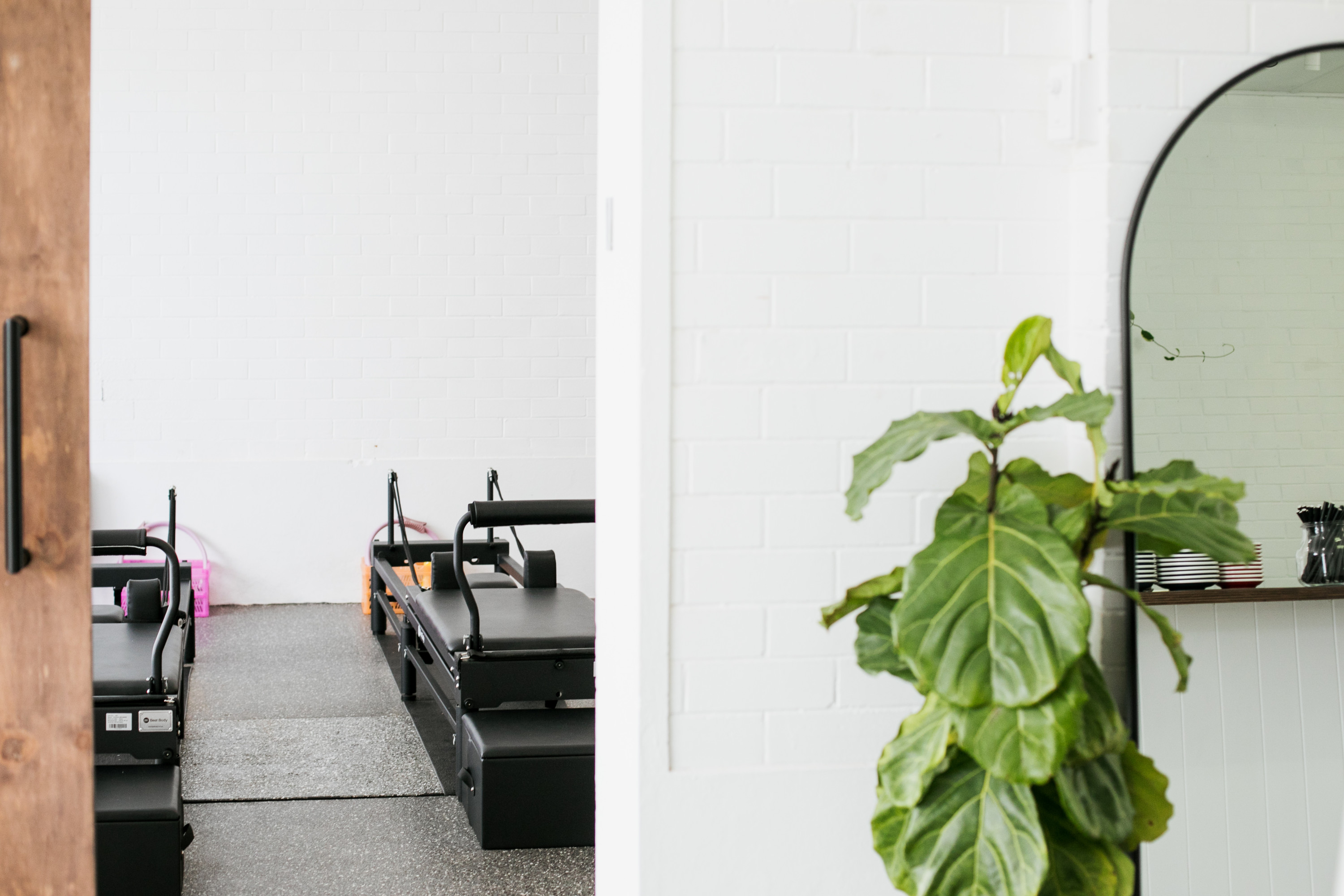 Studio Pilates
Coolum Beach
If you're all about high-energy workouts, groovy beats and a luxe workout space, then it's high time you pack up your yoga mat and head to Studio Pilates at Coolum Beach. This brand-new pilates studio is the 73rd Studio Pilates globally, and if that isn't a testament to their popularity, we don't know what is. The 40-minute high-intensity classes are guaranteed to make you sweat, and with ever-changing workouts backed by a team of physiotherapists, you're never going to be bored.
CGM Pilates
Maroochydore
If you're a Pilates-goer with an environmental conscience, CGM Pilates studio fit-out is made from local and ethically produced items, including the hand-made reclaimed timber furniture and the 100% VOC free paint on the walls. Found in the heart of Maroochydore, this Sunshine Coast Pilates studio has a weekly timetable made up of barre, mat and reformer classes. With an introductory offer that offers you unlimited classes for two weeks for the sweet price of $60, this is hands down one of the best pilates studios on the Sunny Coast.
Noosa Flow
Noosaville
Northerners can get their Pilates fix at Noosa Flow—the stunning Noosaville studio overlooking Noosa River and run by Claire Toone. With mat, barre and reformer sessions on their timetable, Noosa Flow spoils clients with such a stylish interior that you'll even lose count during hundreds.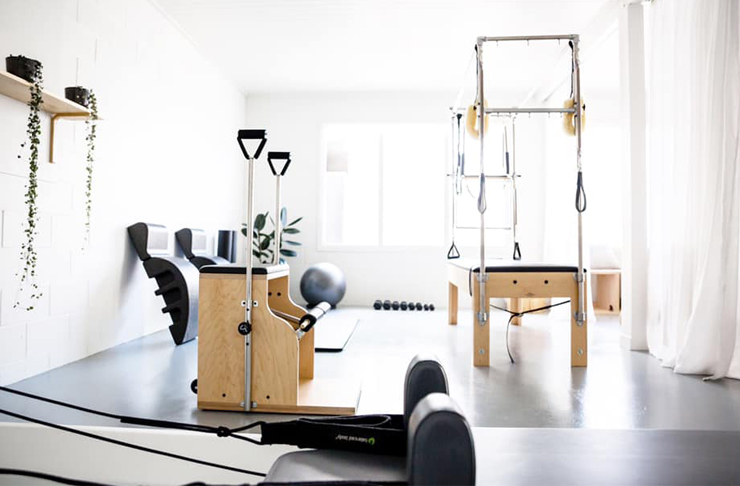 Kinected Pilates
Peregian Beach
If you're on the hunt for the best pilates studio on the Sunshine Coast in 2022, you need to check out Kinected Pilates in Peregian Beach. Run by Amanda Erlank, this boutique studio is our pick for small (capped at six people), personalised mat classes where constant support and explanations on each movement throughout the lesson is a given. If reformer Pilates is your thing, Kinected offers private, duet or trio sessions on state-of-the-art equipment, so grab a buddy and be prepared to get stretched.
Oxygen Pilates
Nambour
Nambour is host to a Sunshine Coast Pilates OG, Oxygen Pilates. The Oxygen team has been the trusted studio in Nambour, tucking, turning, pulsing and squeezing locals into strong, limber shape for 10 years. Offering all styles of Pilates, you don't have to worry about dropping dollars on a membership straight away, instead contact the team for a free first class. And for all the soon-to-be mums, Oxygen is the go-to studio for Pregnancy Pilates, keeping you fit and fierce as your body changes.
Barre & Bike
Maroochydore
The babes at Barre & Bike in Maroochydore will make sure you're ticking all your fitness goals while having a hell of a good time. Barre & Bike mix up their Barre-style classes, offering Barre Cardio—a muscle burning, heart-pumping morning wake-up or an after-work wind down and Barre Lit— a soul-soothing candlelight barre and stretch class. Our favourite though is Friday morning's Barre n B—where you'll get a guaranteed full-body burn session with Beyonce & Jay-Z cheering you on. If you're looking for something different among our list of the Sunshine Coast's best Pilates studios, this is it.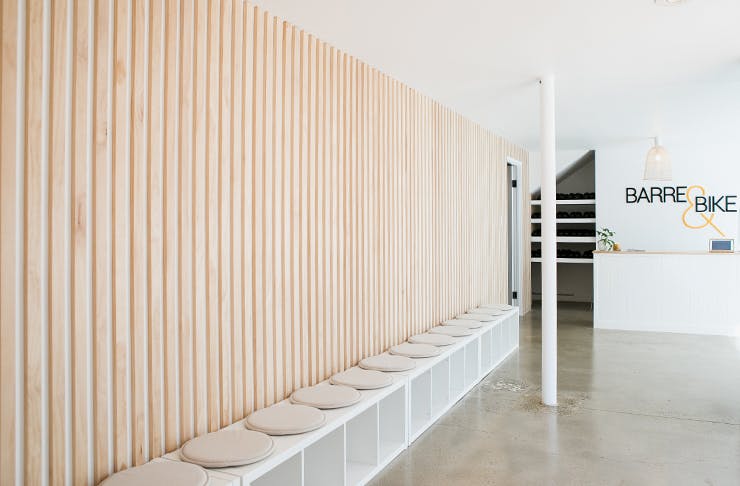 Aloha Active
Noosa
For the hottest Pilates studio on the Sunshine Coast look no further than Aloha Active and their Inferno Hot Pilates classes. Another epic studio nestled in Noosa Heads, Inferno is for those who want to take their love of Pilates to the next level, with intensity, a 32-degree room and a whole lot of sweat. Even better, Aloha offers all newbies two weeks of unlimited classes for just $50 so you can find out exactly what classes suit you best.
Rejuvenate Pilates
Caloundra, Cotton Tree, Buderim and Coolum Beach
Rejuvenate Pilates has got most of the Sunshine Coast covered, with four reformer Pilates studios, including Caloundra, Cotton Tree, Coolum Beach and most recently, Buderim. Crushing every excuse regarding time and travel, Rejuvenate's membership opens you up to lessons at any of their locations, any time.
Morning Light Studio
Bokarina
One of our favourite additions to our list of the Sunshine Coast's best Pilates studios in 2022, Morning Light Studio is found on Level 1 of the brand new Kawana Sports Hub, and the name couldn't be more fitting. The levelled studio overlooks the Kawana canals and provides your Pilates session with breathtaking sunrise and sunset views. Morning Light Studio offers mat and barre Pilates classes perfect for the fitness enthusiast—think: epic tunes, whole-body movements and extra resistance. End your class with a beautiful Shavasana, which shows owner Kayla's other great passion of yoga.
Inflow Pilates & Wellness
Caloundra
In the middle of Bulcock Street lies a stairway to Pilates heaven. Caloundra has been home to Inflow Pilates & Wellness for the past few years and we're glad founders Abbie and Jordan have joined us. Inflow is your go-to for all styles of Pilates. Strengthen with reformer, swan dive into mat or plié your way through their Barre class. Take advantage of their free introductory class offer and find out which style of Pilates suits you best.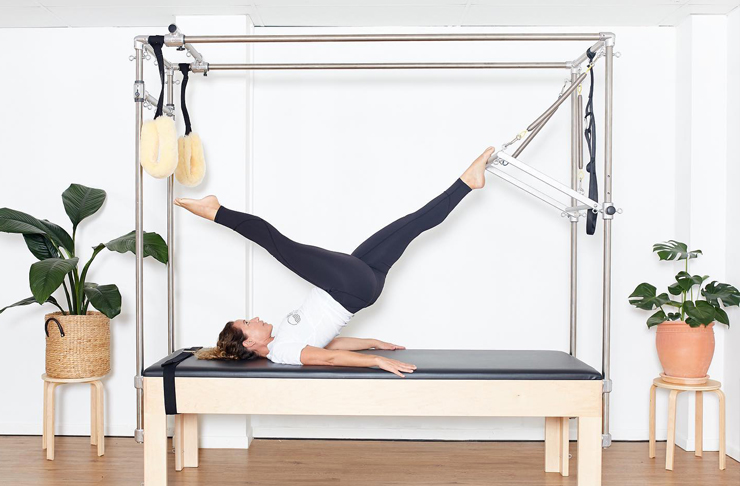 Bare Bones Movement
Noosa Junction
If you're ever worried about being the beginner in a class full of bendy babes, Noosa Pilates studio Bare Bones takes away all the beginner anxiety and gets you up to speed in no time with their specialised reformer classes. Bare Bones makes becoming a Pilates pro simple by breaking down their Pilates schedule into three classes—Foundations, Progressions and Intensity. Bare Bone's philosophy is that achieving strength and improving your lifestyle is easy when you nail the foundations, build in the progressions and then, when you're ready, challenge yourself with intensity.
Pointe Pilates
Maroochydore
Pointe Pilates is Maroochydore's original Pilates studio. Found along Aerodrome Road, Pointe Pilates offers mat and reformer classes that provide all the key fundamentals of Pilates, including control, precision, breathing, strength and flow. Pointe Pilates is the studio for the Pilates buff or for a beginner wanting to learn the true Pilates principles. Pointe offers an introductory pack of six classes for $80.
Circ Studios
Warana
For those of who love variety and are feeling bored with barre and stuck in a rut with reformer, Circ Studios will literally sweep you off your feet with their AntiGravity Pilates. Ever wondered what it is like to keep your rib to hip connection, pulsing your obliques, while squeezing ever-so-tight onto that ball—all without your feet on the ground? Well, now you can with the team at Circ Studios.
Studio Pilates
Buddina
Sleek, sexy and fast-paced, Studio Pilates in Buddina is without a doubt one of the best Pilates studios on the Sunshine Coast for intense reformer classes that deliver total body-sculpting workouts. Not for the faint-hearted, a session at this intimate studio, complete with chandeliers, will challenge you physically and mentally, every damn time.
After all that hard work bending, burning and pulsing, how about re-fuelling at our favourite healthy cafes on the Sunshine Coast?
Image credit: Noosa Flow, Inflow Pilates & Wellness, and Lumea Photo